Podcasts
From Back Office to the Driver's Seat: The transformation of the Automotive CIO with Mamatha Chamarthi
Chief Digital Officer replaces the CIO to lead Automotive Digital Transformation
As the technology universe remains in a constant state of flux, the roles we perform begin to shape-shift. As vehicles become more and more reliant on computers and software to operate, information technology (IT) has gone from the back-office to front and center in the car business. Automotive has become a high-technology industry where car companies need to compete with the best from Silicon Valley. These changes continuously redefine the paradigm as software takes on greater significance within the automotive industry and the role of the Chief Information Officer (CIO) transforms and expands.
In this episode of the Women Driving the Future series, Ed Bernardon talks to Mamatha Chamarthi, Head of Software, Business, and Product management for Stellantis, where she leads software business and product management. She is an auto industry veteran who's witnessed the digital revolution firsthand and the transformation of the CIO into a modern Chief Digital Officer or CDO. Having been a part of the pre-digital era of auto manufacturing, she now draws upon her unique experiential and educational background to seamlessly transition into an industry leader for the digital age.
Today, you'll hear how she developed the skill set that's made her so successful, what it was like stepping into a role that you have to invent as you go, and how she helped workers overcome their resistance to digitalization. You'll also get a glimpse into the future of the in-cabin transportation experience, learn what it takes to turn an auto company into a technology company, and hear how more women are being encouraged to get involved in the technology industry with the help of role models like herself. And finally, what does a modern CIO do to relax when not on the job. Learn that and more in the final moments of this episode in our Rapid Fire section.
Some Questions I Ask:
What inspired you to get into the auto business? (5:51)
What was it like working for a car company in the late '90s? (9:21)
What was the transition from CIO to CDO like? (13:50)
How would you summarize the digital transformation of the automobile? (22:50)
How do you transform an automotive company into a technology software company? (33:06)
How are you helping inspire other women to take on similar roles? (40:02)
What You'll Learn in this Episode:
Where art and science collide in the tech universe (3:29)
How IT has moved from the back office to the driver's seat (10:52)
Expectations from the customer perspective (17:46)
Understanding the resistance to digital transformation (19:12)
What the future experience of transit looks like (25:28)
Using data to understand customer trends (36:13) 
Connect With Mamatha Chamarthi:
Connect with Ed Bernardon:
Ed Bernardon: As the pace of technology continues to move at warp speed, professional roles within tech have to keep up. Today, the transportation learning curve is in constant flux because it's no longer just about the mechanics of building vehicles and getting behind a wheel. It's about software, it's about technology. The role of software in the transportation experience is changing across the board. Whether it's by train, plane, or car, the future of moving from A to B is becoming all about user experience, it's about taking what you are doing in your current living room at home and seamlessly continuing to do that in your moving living room on wheels. For people working behind the scenes of the automotive industry that will make this all possible, that means not only thinking ahead, but more importantly thinking differently. Synchronicity between what designers and manufacturers create, and consumers demands and desires is key to focusing the technology needed to make this transportation experience a reality. For industry leaders, that means a drastic shift in roles and responsibilities.
On the Future Car podcast, we talk a lot about the transformation of car companies into transportation and mobility companies and eventually, even into high tech companies that are going to compete against the Apples and the Googles. But hand in hand with all these changes is the transformation of information technology of IT from the back office to front and center in the car business and even the car itself. And it's this IT transformation that we're going to explore in today's episode of the Future Car podcast.
——–intro music——-
Welcome to the Future Car podcast, I'm your host Ed Bernardon VP Strategic Automotive Initiatives at Siemens Digital Industry Software and joining us for this week's episode of The Future Car podcast in our Women Driving the Future series where we have a guest that has had the unique perspective of experiencing this automotive shift of IT from the back office to front and center first hand. Mamatha Chamarthi, has not only has been in the middle of this change but she's actually driving it. She was recently appointed this past April to Head of Software, Business, and Product management for Stellantis, where she leads software business and product management that's transforming Stellantis into a customer-centric, sustainable mobility company.
This includes program leadership and responsibility for connectivity and infotainment. Previously, she was the Chief Information Officer for FCA, North America, and Asia Pacific, as well as the first Chief Digital Officer for ZF. Mamatha, welcome to the Future Car podcast.
Mamatha Chamarthi: Thank you so much, Ed.
Ed Bernardon: I want to start off on your background and your inspiration. And I think one of the things is really interesting, you obviously have a Master's in Computer Science and Software Engineering, two MBA degrees, and a Master of Arts in English. So, maybe you could explain how all these pieces fit together to get you to where you are today.
Mamatha Chamarthi: So, I think in designing the best customer experience, sometimes you need to have not just only a science background to understand how the engineering works in the car, but you need to have that psychology or the Arts background to think about the experience, the customer experience and the overall experience for the customer all the way from the sales cycle to driving the product and the service experience. So, I think that combination that I bring to the table is so unique. I started with an undergrad in Psychology, I did a Master's in English, then MBA with a focus in Marketing. And I started as a Market Research Analyst. So, I think all of these things kind of come together very nicely to understand the customer experience and drive customer centricity in our company.
Ed Bernardon: Is there ever a tension between your technology half and your – I don't know if you want to call it – your creative half, shall we say?
Mamatha Chamarthi: Whenever there's conflict in my mind about the technology and the creative half, immediately I ask myself the question, "What about that customer? How does this help the customer?"
Ed Bernardon: Right. It's not really delivering technology, It's delivering what the customer wants, be it the creative or technology that delivers.
Mamatha Chamarthi: Exactly. It's delivering experiences with our products. As you know, our brands, Jeep, RAM, Dodge they have a cult-like following. And it is Dodge delivers a performance experience. Jeep delivers an adventure experience and RAM utility of functional, robust utility experience. So, how do you extend that experience with all of the software and connected infotainment experiences that we are providing the customer?
Ed Bernardon: It's that "Dodge RAM tough" experience? Do you still use that "Dodge RAM tough?"
Mamatha Chamarthi: I think RAM is utility and built tough. Yes.
Ed Bernardon: Now, prior to this long list in your education of all the degrees you have here, before that, do you have anyone, in your family, that was an inspiration that really got you thinking about all this?
Mamatha Chamarthi: I think what got me inspired is kind of interesting. I was in India along with my husband who used to bring home a whole bunch of Fortune Magazines. I was reading about the Chrysler Building being built in Auburn Hills in Michigan, very close to I-75, the freeway. Little did I know, I knew Michigan but I didn't know Auburn Hills, I didn't know I-75, but reading about the Chrysler Building kind of piqued my interest to understand more about Chrysler. So, I read the autobiography of Lee Iacocca. And so, this was in '92-'93. And fast forward to '96, I not only come to The United States, but I land in Michigan, and my first job is with Chrysler Corporation in the same building that I read about. So, I think that I should probably attribute it to the Fortune article, as well as Lee Iacocca's autobiography that brought me to Chrysler.
Ed Bernardon: So, a combination, right? Lee Iacocca's inspiration and seeing the building and all that. Now my parents were also immigrants. And I used to ask them when I was little, I'd say, "You came to this country, you didn't know the language, you had to start a whole new life. That's not easy. You had to have a real good reason to drive you to do that." What do you think the main thing was that drove you to make that big step to leave the country where you grew up, probably leave the family? I know you were with your husband but then you came to the United States. What really was the main thing that pushed you to do that?
Mamatha Chamarthi: I think when I looked at the United States, it was a land of opportunity where there were so many immigrants that have come here to build really a prosperous career and contributed to the success of the country. So, I think if I were to be back home in India, would I have entered the auto industry? That's a big question I keep asking myself because in India it's kind of very binary kind of thinking. If you have to go into an engineering profession, you have to vein your childhood, start in the science track, and have done engineering, and then go into an engineering profession.
Ed Bernardon: Not a psychology degree
Mamatha Chamarthi: Not a psychology degree. And so, I think coming to this land of opportunity, I initially tried for opportunities in Marketing but then landed in my minor, which was Computer Science and in the technology field. And not only started in the technology field but in the auto industry. And I always tell people, that's when my love affair for cars and the technology and the combination started.
Ed Bernardon: This is when you came to Chrysler in the late 90s.
Mamatha Chamarthi: Exactly, exactly. That was when I started my first job in 1996 after my first son was born.
Ed Bernardon: So, you're in the United States, your first son is born, you're at Chrysler. So, in order to talk about the transformation of the CIO role in the automotive industry and the transformation of the automotive industry, what was it like in the late 90s working for a car company? What was the industry like then?
Mamatha Chamarthi: I think most of the IT that we did back then, all of the technology was enabling the business, automating business processes, making our business make decisions faster, more productive. So, it was all around improving that productivity.
Ed Bernardon: The traditional CIO role?
Mamatha Chamarthi: Traditional CIO role. Now again, when I fast forward to now, I still remember there was one meeting where I was part of an IT strategy team working with Sue Unger – who used to be the CIO of Daimler Chrysler – and we went and presented the IT strategy to one of the CEOs of Daimler Chrysler Corporation. And the interest was so much around what is the bottom line savings that we can drive.
Ed Bernardon: To make your processes, your engineering processes, business processes more efficient.
Mamatha Chamarthi: Exactly. HR processes, it was finance processes, it was purchasing, supply chain. What can we do to drive cost savings? But today, we are discussing in my new role how can we bring revenue into the company, that's software.
Ed Bernardon: You've used the term "IT is moved from the back office to the driver's seat", and I think that's really what you're touching on right now. So, you've described the back office. So, what is now the driver's seat? How is it transformed? What do you mean by the back office to driver's seat?
Mamatha Chamarthi: So, the back office was mostly in the enterprise space, in sales and marketing, or in the dealerships. How do we connect the dealer systems to our OEM systems and how do we provide transparency to the dealer orders and all of the customer data? So, that is what I mean by business enabling and IT's role in the past. Today, technology is in the driver's seat because every component, even if you take something as fundamental as the braking system, the brakes in the car, are connected to an ECU which can potentially be updated using the software.
Ed Bernardon: Many components are that way. I mean, if you have an electric drive you could use acceleration, braking, traction control; it's all in the CPU.
Mamatha Chamarthi: And the car is not only a big IoT device by itself, but every component in the car is also an IoT device that is updatable. And so, if you look at your IT profession you're thinking about the data center for enterprise systems. The car is a data center on wheels because it has so many computers and it's a network of computers in the car. And with the new software role that I have, we are trying to create an end-to-end software platform, a middleware layer, similar to enterprise systems, A middleware layer that can connect all these components through APIs. It's almost similar to an SAP system having APIs that can talk to all the other software, enterprise software. Now in the car, we are creating a middleware layer, so everything can connect and all of the tier one suppliers and the OEMs can work very seamlessly.
Ed Bernardon: And that what you're saying now makes a lot of sense. You're really taking these different layers of software, connecting them together, make sure they work in a reliable way. But there is one big difference. And I'm simplifying it, of course, but in one case if the traditional CIO doesn't work well or the group's not doing what they're supposed to do, you're going to have a lot of people complaining that their computer or laptop isn't doing this or that. Now you're actually, even though it's software, you're actually becoming a car designer, right? You're actually responsible for the car itself. So, at ZF you went from CIO to CDO. What was that like? From one day you're managing the business systems of a company and now keep doing that and now also, you're probably one of the main components of designing the car, you're responsible for that? What was that like? That's a big change and there's probably not a lot of people out there you could have looked at that have done something similar.
Mamatha Chamarthi: Even right from the very first IT role that I have taken, given that business background that I've had, I always looked at, even when I was asked to write a small program to automate the business process for government affairs, I asked, "Why are we doing this? Let me go and job shadow the business, understand all of their business processes, and then look at automating this specific that was a process to automate and incentives that we receive from the federal and the state government to track keep track of them.". And then in 1996, I automated the entire government affairs process end to end and made them a paperless office, in 1996. Though I was asked to do a very, very small piece of automating business process. That's how I always looked at technology is what is the business value that we are trying to drive. For ZF, when I initially started, I started with TRW which then merged with ZF. So, we started doing an IT strategy and saying, "How will IT help a tier-one supplier like TRW be more successful? And how can we start looking at our components like brakes and airbags and steering systems, and start collecting the data from these components and show what value-added features and services that we can provide to the OEM." Because we are selling these components to the OEMs who are then assembling these components into the car or into a truck. And looking at the business acumen, our CEO of ZF after we merged, said, "Can you help us transform ourselves from a mechanical engineering or mechatronics company into a software-centric company?" I told the CEO, the talent that we would need for us to transform into a software-centric company, it's mostly the talent that comes from the technology industry. And they are driven not just by if this company is making a profit, but they are driven to companies that have a very strong purpose. So, we created a vision for ZF that we would have "Vision Zero", zero accidents and zero emissions. And we created that as the platform to drive the software-centric transformation of ZF.
Ed Bernardon: As a CIO or people in that side of the business, there's a certain mindset. It's not exactly a perfect match for let's say the mechanical engineering mindset. I can see there could be some advantages to bring in a different perspective, but then there might also be times when there's a bit of a clash because of just the different ways you would think. Any great examples of the plusses and minuses there?
Mamatha Chamarthi: You bring up a fantastic point. Engineers, especially mechanical engineers for the past 100 years…
Ed Bernardon: careful, I am a mechanical engineer, so I'm listening carefully.
Mamatha Chamarthi: I think they have been very successful working in a certain kind of way, by creating platforms, vehicle's platforms and year over year making improvements to that vehicle platform. Every three to five to seven years, introducing a new vehicle or refreshing a vehicle. So, for 100 years or more, they have been continuously improving. And there is a mindset that you start with the mechanical component first and then you fit in the electronics, and then you look at the software.
Ed Bernardon: Yeah, it serves the rest, it's not designed concurrently.
Mamatha Chamarthi: And then now, if you look at the customer, most of the customers' expectations with a connected car is driven through this device, a smartphone. And when I get my smartphone, I get a regular operating system upgrade and I have features like apps that are personalized to my taste, and they are delivering every day a better experience for me. So, I'm driving this huge device, called the car, that is the second most expensive asset, and my expectation with that connected asset is also the same. That when I step out of the dealership after I bought the car, that I don't see an immediate depreciation, but I see the continuous value that is added to my car through over-the-air updates. That's the expectation of the customer. And not only that, that you're personalizing my experience as you collect more data. At ZF what are the plusses? Pluses are having this kind of mindset around the customer and the customer experience that you can drive. And the minuses are changing the mindset is not easy. For 100 years, if you're doing it in a certain way, now you're going against the grain of working.
Ed Bernardon: Any tricks to how you sped up that transformation?
Mamatha Chamarthi: So, I think one of the tricks that I tried is that I've heard that manufacturing was very resistant to the digital transformation that I was driving at ZF, and I told the manager that I reported to – was the CEO of the company – and I told him I would like to go and work in a manufacturing plant for a couple of weeks. Because I want to understand why is that there is so much resistance. And why is it that I'm not able to connect. And I went and worked there, worked in Saarbrücken for two weeks in a transmission plant. And I told them, "Please not tell anyone that I'm a Chief Digital Officer, I don't think they would have, most of these folks would have even read the news that I'm the Chief Digital Officer. So, let me just go as a regular plant worker." And what I understood is first, there was a fear that things would change, go away from a skill set that they know, from the mechanical engineering skillset that they know. And it's all going to be software and that's a skill set that they don't have. And so, it is fundamentally job security. Would I, as a person, play a role in the future of the company? Today, I can see my contributions directly impacting the company, and in the future, how would I be able to connect my contributions to the company? I think the first trick I have to say is a car is a mechanical device, it cannot just purely run on software; it has to have that mechanical device enabled by software.
Ed Bernardon: Will need that expertise, you just have to transform yourself.
Mamatha Chamarthi: Exactly. And the mechanical capacity or the capabilities have to mature as we develop the software. So, both of them have to mature. Because as every three years you buy a new iPhone, a hardware can only take so much operating system upgrade, and so many apps and features. At some point in time, you need to change the device too. It is pretty similar in the automotive world. So at some point in time, the mechanical part also has to be upgraded.
Ed Bernardon: You want to harness the expertise that's been gained over those 100 years, but harness it in a way that not only makes the mechanical part better but also makes the software part better by having those people on the manufacturing floor that you met those two weeks be open to learning a bit about the software side is better for everyone involved.
Mamatha Chamarthi: Absolutely. I think you need to bring the domain expertise of that mechanical engineer and combine it with the software expertise. And when we are able to do it well, that's when companies like ours can be super successful.
Ed Bernardon: And that's probably what you meant by employee-centric. You think of the role of the actual employee and what they know and how it fits into things even though everything is changing. And there's also, and you've mentioned it already, customer-centric. And that's this whole idea of the car not just being "Oh, I have a car now to drive to the grocery store." it's like your phone. We're going to rely on it for more than just moving you from point A to B. This whole in-cabin experience in the end-to-end life cycle. So, what does that mean for Stellantis? This whole idea of the end-to-end lifecycle of the car, the whole in-cabin experience, this whole transformation of what a car really is? How would you summarize that?
Mamatha Chamarthi: Before I get to the in-cabin experience, the pandemic has really changed our business model of working with our customers. Typically OEMs sold to the dealers and dealers and sold the cars to the customers. And customers go online to configure a car but ultimately, they have to step into a dealership to get a car. But during the pandemic, the footfall to the dealerships had gone down drastically; almost many of the dealers were shut down. So, then we within two weeks into the [pandemic X] crisis, we introduced an online retail experience called EShop. We were able to bring not only the shopping experience to our customers wherever they were, but we were able to bring the test drives as well as the delivery of the cars to where they were. Including launching an augmented reality and virtual reality showroom experience where they can experience the Jeep Wrangler at home and change the colors and almost have a showroom-like experience. And when we launched this experience at our Consumer Electronics Show, we won the first prize for the best of virtual augmented reality.
Ed Bernardon: Will this continue after COVID is over, do you think?
Mamatha Chamarthi: Absolutely. I think once customers get used to convenience…
Ed Bernardon: They're not going to let go.
Mamatha Chamarthi: They're not going to let go. Once we are used to shopping with Instacart when groceries get delivered home, I don't think we'll ever go back to, "Okay, now I want to go to the grocery store and carry all of those bags, put them in the car and have them delivered or bring them myself." So, I think convenience is very addictive.
Ed Bernardon: So, what is the role of the dealer in the future? It's going to transform as well, don't you think?
Mamatha Chamarthi: It's absolutely going to transform. So, the fulfillment of the customers' shopping online is still done by the dealer but the dealer is delivering the car, the dealer is delivering a car for test driving. So, the dealer is still involved but the dealer has to also transform tremendously in how they start making it convenient for the customer. Without even stepping into the dealership how can they work with a customer. So, a year and a half ago 0% of sales were done online; today 15% of sales are done through the online channel.
Ed Bernardon: And that's only going to go up.
Mamatha Chamarthi: And now move that into the in-cabin experience. So, I'm listening to, we already enable if you have Spotify or you have Netflix and all of these things on your smartphone through CarPlay whether it is Apple or AndroidAuto we already enable that through the production mode that you can listen to the songs that you're playing on Spotify, you can listen seamlessly in the car. But now we are working with Amazon Fire TV to provide that experience, so you're watching a Netflix show at home and you can seamlessly take it and watch it as passengers in the car. And in our Jeep Grand Wagoneer, we have introduced a passenger screen, so you can connect your smartphone via Bluetooth and your headphones via Bluetooth to the passenger screen and you can continue watching your Netflix show that you were watching. Instead of on a small screen of the smartphone, you have a bigger screen on the passenger. Not only that, how many times were you driving a car and you're trying to look up, open navigation and you want to go to a different address as you're driving? Maybe find a Starbucks or find a Panera Bread. So, now a passenger can on their screen change directions and send it to the driver and say, "Okay, accept it and we can go  to a new location." So, we're changing even the cockpit experience, not just for the driver, but also for the passengers. We're looking at our Netflix kind of a model. Someone could have bought the car, but someone else could be driving the car and looking at not just the driver experience, but the experience of all of the occupants in the car.
Ed Bernardon: You expect this now in your home. "Oh, I'm watching a Netflix on TV now I'm going to switch over to my phone." that's expected. In a way, you're extending that one more step. Why can't you be moving from point A to B and continue everything you wanted to continue in the first place? The responsibility now, the CIO or the CDO, is again the selling of the car, the demonstration of it, everything that's around you, your screens, not to mention electric vehicles and power control and battery management, autonomy. And let's go to that just for a second. When autonomy comes in, and you're no longer driving, I would imagine that the demand for these in-cabin experiences is going to be more than just the screen. Where do you see this going?
Mamatha Chamarthi: I think when full autonomy comes with levels 4 and 5, the in-cabin experience becomes even more important. And now we have level 2, level 2+ autonomy in the car because there are five different levels of autonomy. And level 2 and 2+, your hands are still on the steering, your eyes are still on the road but you can take your feet off the accelerator and the brake. So, I think that's the kind of autonomy, provide to assist the driver. Because when you look at the 1.2 million accidents that happen today in the world and the deaths that happen in the world, more than 95% of those accidents are caused by human error. And autonomy and the intelligence that we are building with software in the car help augment the first three levels of autonomy. It helps augment the intelligence of the human being.
Ed Bernardon: The drowsy driver, you'll be protected.
Mamatha Chamarthi: Yes, exactly. That's driving the car in helping them make decisions so that accidents don't happen.
Ed Bernardon: And if technology can do that, then it certainly achieved a major goal that you would hope to get from it.
Mamatha Chamarthi: Absolutely, absolutely. If technology can reduce the number of deaths that happen because of accidents, that would be the best thing, that would be the best purpose for any automotive company.
Ed Bernardon: Give me your vision, now beyond safety. The vision of the excitement or of the experience you'll have when you can have not been worried about driving, what else can I do in this future autonomous car? What's your vision? What's your prediction as an industry-leading CDO? What do you think we're going to have in there in 2040, or 2045?
Mamatha Chamarthi: I don't know when autonomy will be mainstream, that's kind of difficult to predict. I think there have been a number of predictions that it would be mainstream in '21, or in '25. I think most of those predictions are wrong. But I think autonomy will be evolution versus revolution. And I think where we will see more autonomy is in people movers, goods moving in well-defined routes, including like Robotaxis. So, I think that's where we will see a lot of autonomy that could be happening.
Ed Bernardon: Gated communities, campuses, things like that.
Mamatha Chamarthi: Exactly there. There is a well-defined route, and it's almost like those trains that go back and forth in airports.
Ed Bernardon: Yeah, in the Detroit airport. Nice straight line.
Mamatha Chamarthi: Yeah, their predictability is really high.
Ed Bernardon: I mean, anyone that's been to the Detroit airport has ridden an autonomous train then, right? Many, many times. What do you think about inside the vehicle though, like ovens, refrigerators, exercise machines, I don't know the sky's the limit. What do you think?
Mamatha Chamarthi: I think it would be configured to whatever you want for it to be configured to.
Ed Bernardon: The ultimate…
Mamatha Chamarthi: It all depends on what is my need of the moment. If I am too tired and I want to sleep for an hour of this going from point A to point B, then I would like to have a shared mobility instrument with a nice bed, that can take me from point A to point B. And if I think that this road is going to be heavily congested, and I don't want to travel on the road, maybe I'll be traveling in a vertical lift-off vehicle that can take me to my destination in the time that I want. So, I think it would be very configurable to what my need is. That is all about customer-centricity again.
Ed Bernardon: Well, I'll tell you, I bet you there's a lot of listeners now there can't wait till Stellantis comes out with that transformation app that you were just talking about, that goes from the bed-car to the meal-car. With the transformation in mind, software companies are used to popping things out fast. We expect "Oh, the new app, when is the new upgrade coming to the new app?" And things happen in days and months, like you said, constantly downloading the next version.
—————–
 You mentioned earlier over the past 100 years these mechanical engineers are used to the five-year cycle. If you want to compete against companies like Apple and Google that now want to be car companies or are car companies, how are you going to do that? Is that transformation on its way? What's left before you think you can compete? What can you tell us about how you transform an automotive company with five-year design cycles into a technology software company that has to have months instead of years?
Mamatha Chamarthi: That's a very profound question. How do you transform a company that's used to the three to five-year cycles and how do we transform it into a company that can deliver features or deliver quality updates over the air? If you look at today, we do software flashes at the dealership. So, providing these software flashes is not something new, we are doing it today. Even after the product is introduced into the market. Now we're talking about the same software flash, but instead of doing it at the dealership, doing it over the air. So, the first is that we have the number of connected cars in our portfolio is going to increase really radically in the next three years. So, how many cars that we will be introducing into the market that will be connected right from the get-go? That gives us the ability to update the car. That's the fundamental requirement for us to provide features on-demand or quality updates and warranty updates on demand. So, the next thing is that the components, the electrical architecture, and the electronic architecture are also at a point where that these updates can be received by the components.
Ed Bernardon: And what about those mechanical components, the ones that have been taking five years to cycle through the next version.
Mamatha Chamarthi: And the mechanical actuators that are connected to ECUs can also become updatable. So, I've come from our tier-one background, I was with an OEM before, most of the tier ones are also going through this transformation. And the OEMs are going through this transformation. So, as an industry and as a company, we are all kind of in this race, in this transformation race. And I think it is not about the product transformation, but the companies that would be successful would be the companies that look at aligning themselves to the customer. And it's not just about introducing an electric vehicle but making that electric vehicle affordable, with or without the subsidy.
Ed Bernardon: Although subsidies are nice, right? But you're absolutely right. In the long run, you have to survive based on the product. One of the things that you've just talked about here is the ability to update, live, online as a vehicle is out there. But that also gives you the ability to also be in contact with the customer on a more ongoing basis. It's almost like you can get constant feedback. Getting too much feedback, you have to figure out what you really need to do. But the ability to harness that feedback as you're putting these updates out there, as you're trying new features will become a key aspect of how you become the best customer-centric company. Is some thought gone into how you're going to stay in contact with your customers as to what they like and don't like?
Mamatha Chamarthi: That's the major benefit of the connected car, it is to get that data about the driving behavior of the customer, about what features they are using, what features they're not using, usage analytics of the features, and just getting the data and connecting the data with the back end systems that we have had in the enterprise for some time.
Ed Bernardon: Since you're already doing it, can you give an example of something surprising that you learn from having this close contact with the customer?
Mamatha Chamarthi: So, we recently in our mobile app launched a capability called UConnect Miles, like a loyalty program. So, for every mile, you get a point. And the customers then can use those points to either buy some accessories in the Mopar Estore or they can use those points to donate for charitable purposes. 60% of our customers chose to make donations to either Toys for Tots or Meals on Wheels, to the United Way. So, they said that something that we have learned during the pandemic, it's not only us as a company that became community-centric, but also our customers joined us and giving back to the communities that we belong to.
Ed Bernardon: It's like donating frequent flyer miles.
Mamatha Chamarthi: Exactly. So, and it was so tremendously successful that now we feel like we want to scale it across all of our brands. The other thing you were talking about employee-centricity. It's something else that comes to my mind is, we did a pitch night with our employees – similar to our Shark Tank kind of an event – and to women employees – I specifically mentioned women because I'm all about supporting women in the automotive industry and in technology – so two women employees came up with this fantastic idea of using a mobile app and using augmented reality where a customer can point at a feature and they would get more information about the feature. So, we introduced it. They pitched this idea to our internal sharks, executive sharks in July, and in three months we were able to launch it with our RAM TRX truck.
Ed Bernardon: Oh, wow.
Mamatha Chamarthi: In three months. Based on the feedback from our customers and how much they use this app, we are now going to scale it across all of our brands and across all of the world. So, that's another surprise for me how fast we moved in introducing this feature and how well it was received by the customer. And every day I get, even now, I get nudges on "Did you try this feature with the TRX? We see that you did not use this feature.".
Ed Bernardon: And now trying to find more of those? What other three monthers are out there that you could start working on, that it's exciting and also say, "Oh, we have to find them before our competitors do.".
Mamatha Chamarthi: Exactly. And I think as you know speed to market and scaling at speed are what drives competitive advantage for companies today.
Ed Bernardon: I do want to ask you, you mentioned working with women, exposing them to technology to the role that women can play at the CE level inside companies, and I know you've worked a lot with the Michigan Council of Women in Technology. Can you tell us just a little bit about that and what inspiration that's providing for women, how it's helping them take on roles as you have?
Mamatha Chamarthi: My own role model when I started my career in the auto industry was Sue Unger who was the CIO of Chrysler Corporation, and then she, later on, became the CIO of Daimler Chrysler. And having such a really strong role model helped me aspire to be in a CIO position. And even recently, when I moved into this P&L, you hear a lot about women do not take P&L roles. So, I thought, okay, maybe I should try a P&L role, and this company providing that opportunity, Stellantis providing this opportunity, a fantastic thing. And for me, the Michigan Council of Women in Technology is all about making Michigan the number one place for women in technology. That's the vision, that's the aspiration. And especially in Michigan, their auto industries, the big three have a strong foothold. It is seen as a very male-dominated industry. And how can we increase the number of women? Because it's not a kind of social purpose, it is more of an economic purpose for companies to increase diversity at our senior roles and through the company. And because it impacts most of the decisions on car purchases – more than 60% of the decisions are made by women – and not having women sit in leadership roles, you're leaving quite a lot on the table.
Ed Bernardon: Innovation, they say, comes from having diverse experiences, diverse opinions coming together, and bringing those different perspectives to the table. You can come up with new ideas faster and better. Be it, women, coming from a different country, a different race.
Mamatha Chamarthi: I also share an experience through the Michigan Council of Women in Technology. We also bring fifth-graders from Detroit downtown, from schools in underprivileged communities, and we expose them to technology in the car, technology in the enterprise and try to influence them to seek out careers in technology. So, recently about two years back when we all could physically work together, we brought down I think about 100 or so fifth-graders from a number of schools in downtown Detroit. And one fifth-grader came up to me and she said, "Mrs. Chamarthi, I would like to be a CIO like you because I want to drive the cool, orange color Wrangler that you're driving." So, she was just fascinated, she was just intrigued that I could drive such cars.
Ed Bernardon: The fact that she wants to do it because she wants to drive a cool orange car, that probably means more than anything else. And to know that, of course, I can do that she's doing it, anyone can do it?
Mamatha Chamarthi: Exactly.
Ed Bernardon: It's not just a man's world to be the leading car company. I do want to ask you about the ORBIE Awards. I wasn't aware of the ORBIE Awards, but apparently, it's like the Oscars for CIOs, and this is the first year that there's a national or ORBIE Award and there are six nominees, and four out of the six are women. How do you feel about being a nominee and the first national ORBIE Awards?
Mamatha Chamarthi: I think I feel very honored, very humbled to come to this country as an immigrant, to start at Chrysler Corporation as a contractor – as an hourly contractor – in the technology field, to today to be recognized as a national nominee; it's a very humbling experience. And it also shows how in this country if you really work hard and if you dream, you can make those dreams happen. So, I am a testament to that.
Ed Bernardon: What a great way. What a great way to try and bring this to a close. And certainly seeing an example of how someone can be successful in doing that is really great. And like I said four out of the six were women, so it's a great example for all the young girls out there there would love to drive that orange Jeep Wrangler. Well, listen, thank you so much for being with us. I want to wrap up here in the last couple of minutes we have our rapid-fire section. So, it's a series of quick questions, so just click one-liners for the answer. If it's a question you don't like, you can say pass. And are you ready to go?
Mamatha Chamarthi: Yes.
Ed Bernardon: Alrighty. What was the first car you ever bought or owned?
Mamatha Chamarthi: A Honda Accord, a 1996 model.
Ed Bernardon: Have you ever gotten a speeding ticket?
Mamatha Chamarthi: Oh, yes.
Ed Bernardon: You want to tell us your best speeding ticket story. You're laughing, there's got to be a good one there or you wouldn't be laughing so much.
Mamatha Chamarthi: Yeah. So, I think I was actually coming home from Pontiac airport. So, back then at Daimler Chrysler, we had our own aviation company – Daimler Chrysler Aviation – and we could fly from Pontiac airport to Germany to Stuttgart. Sorry, I was coming back from Stuttgart I got in my car, which was a minivan back then, not a fancy car, but a Chrysler minivan that I was driving. And I was kind of, I don't know, having driven in Germany and you know the speeds that you drive on the Autobahn. Kind of in the same mindset going on middle belt road. I don't know what I was thinking but I was racing in my minivan.
Ed Bernardon: Autobahn speed in Auburn.
Mamatha Chamarthi: Yes, yeah.
Ed Bernardon: Did the policeman take your excuse? Did you say "Oh, I thought I was still on the Autobahn.". Did he believe you?
Mamatha Chamarthi: I did mention to him I'm just coming back from Germany. I was like "Yesterday, last Last night, on my way to the airport, I was going on the Autobahn", but he didn't buy it.
Ed Bernardon: We spoke earlier about the living room on wheels. In your autonomous car, you're on a five-hour drive. What do you want in your living room on wheels?
Mamatha Chamarthi: If I want anything, the first thing I want is Abe Lincoln as my fellow occupant in a car or Mahatma Gandhi as my fellow occupant in the car.
Ed Bernardon: You can have both on the Future Car podcast.
Mamatha Chamarthi: I want to have both and I'll add Martin Luther King, Jr.  to have the conversation of a lifetime.
Ed Bernardon: Alright, let's finish up just a few more quick ones here. What's your greatest talent not related to anything you do at work?
Mamatha Chamarthi: Most of my things are around cars. I love driving performance cars, and me and my son, we take a five-hour trip to Bloomington, Indiana and we race on the Car and Driver Test tracks.
Ed Bernardon: What's your favorite performance car?
Mamatha Chamarthi: I own one. I have a Viper GTS.
Ed Bernardon: Oh, no wonder you like to go to the track then.
Mamatha Chamarthi: Yeah, I have Viper GTS. The second generation, so I love it. And one day I would like to own a really nice Ferrari.
Ed Bernardon: Last three questions, if you could have an answer to any question, what would that question be?
Mamatha Chamarthi: I have so many questions. So I can…
Ed Bernardon: I know, you have to pick your top one.
Mamatha Chamarthi: Fundamentally, I would say why is there so much divisiveness in our country right now? And how can we really stop this divisiveness and the hatred that comes from that divisiveness?
Ed Bernardon: And last question. If you could magically invent one thing, rub that Genie bottle, and poof out it comes, what would you invent?
Mamatha Chamarthi: I think if I could invent one thing that would be something related to mobility, but where I could be like the Star Trek where you can teleport yourself from one place to another place within seconds.
Ed Bernardon: Well, listen, if that comes… If you got the autonomous car living room on wheels in 2040 and that comes out in 2050, I guarantee you I'll be a Stellantis customer. Mamatha thank you so much for joining us on the Future Car podcast.
Mamatha Chamarthi: Thank you so much, Ed. I had so much fun on this podcast.
Mamatha Chamarthi – Guest, Head of Software, Business, and Product management Stellantis
She is Head of Software, Business, and Product management for Stellantis, where she leads software business and product management that's transforming Stellantis into a customer-centric, sustainable mobility company. This includes program leadership and responsibility for connectivity and infotainment. Previously, she was the Chief Information Officer for FCA, North America, and Asia Pacific, as well as the first Chief Digital Officer for ZF.
Ed Bernardon, Vice President Strategic Automotive Initiatives – Host
Ed is currently VP Strategic Automotive Initiatives at Siemens Digital Industries Software. Responsibilities include strategic planning and business development in areas of design of autonomous/connected vehicles, lightweight automotive structures and interiors. He is also responsible for Future Car thought leadership which includes hosting the Future Car Podcast and development of cross divisional projects. Previously he was a founding member of VISTAGY that developed light-weight structure and automotive interior design software acquired by Siemens in 2011, he previously directed the Automation and Design Technology Group at MIT Draper Laboratory.  Ed holds an M.S. in mechanical engineering from MIT, B.S. in mechanical engineering from Purdue, and MBA from Butler.
If you like this Podcast, you might also like:
TBD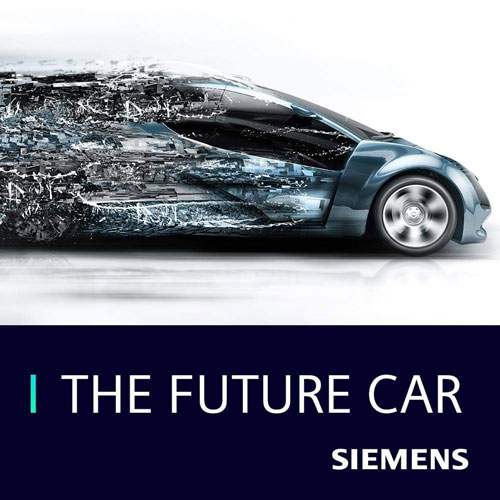 The Future Car Podcast
Transportation plays a big part in our everyday life and with autonomous and electric cars, micro-mobility and air taxis to name a few, mobility is changing at a rate never before seen. On the Siemens Future Car Podcast we interview industry leaders creating our transportation future to inform our listeners in an entertaining way about the evolving mobility landscape and the people that are helping us realize it. Guests range from C-Level OEM executives, mobility startup founders/CEO's, pioneers in AI law, Formula 1 drivers and engineers, Smart Cities architects, government regulators and many more. Tune in to learn what will be in your mobility future.
Listen on:
This article first appeared on the Siemens Digital Industries Software blog at https://blogs.sw.siemens.com/podcasts/the-future-car/from-back-office-to-the-drivers-seat-the-transformation-of-the-automotive-cio-with-mamatha-chamarthi/