Sustainable Solutions for Cities of Tomorrow, Andrea Kollmorgen Vice President, Connected eMobility Siemens
Women Driving the Future: Andrea Kollmorgen Siemens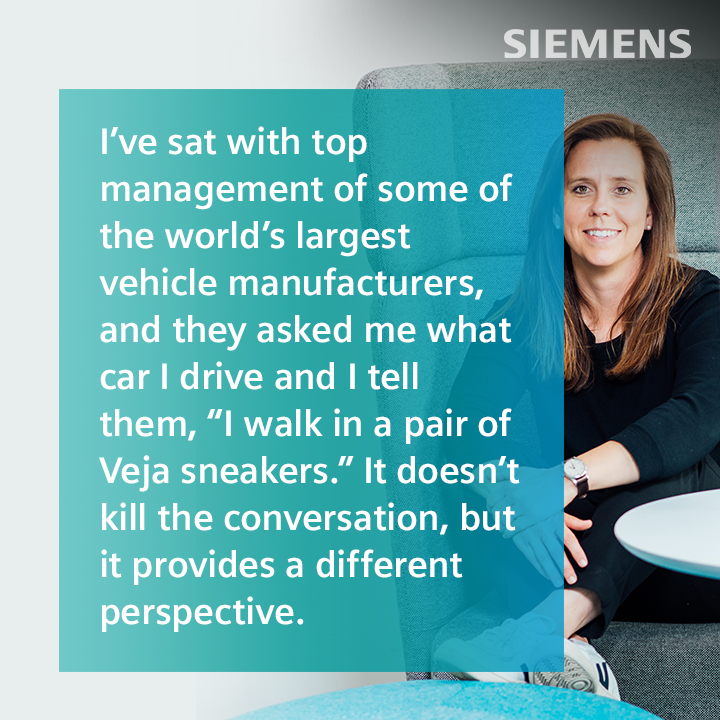 If you created a wish list for the cities of the future, what would it include? City dwellers would likely want noise reduction and less pollution. With sustainability and solution-oriented leaders in the driver's seat, it's entirely possible that we might one day breathe cleaner, healthier urban air. The cities of tomorrow might actually offer more tranquility and connection, even in the busiest and most populated metropolitan areas.
In this episode of the Women Driving the Future series, Ed Bernardon talks to Andrea Kollmorgen, VP Head of Connected (e)Mobility, based in Munich. By working with autonomy, connected, and electric shared mobility, she stays ahead of the innovation curve to conceptualize and develop the latest industry technology trends.
Today, we'll learn about Andrea's role and the unique career path that led her to join the team at Siemens from her previous background in finance.  She'll talk about how she pinpoints trends in technology to ensure that Siemens continues to play an active role in the future of transportation. They discuss the challenges of disrupting the old order, and what the urban environment could look like 20 years into the future.
Some Questions I Ask:
What was your focus when you went to school for your MBA? (8:10)
Which problem was your team in school the most excited to solve? (9:22)
Can a big company like Siemens be as nimble as a startup? (11:04)
How do you go about figuring out how to get all these pieces to work together? (15:05)
Can you give us an example of when you were challenging the old order? (20:27)
How has your work with Roland Busch helped you achieve your goals? (25:00)
What do you see walking through the urban landscape of 2040? (27:15)
What You'll Learn in This Episode:
Andrea's experience of working in finance during the crash in 2007 (6:04)
The evolution of her role at Siemens (12:50)
The difference between technology and technology solutions (17:39)
How sustainable technology looks different around the world (22:25)
Why decentralization will force a reckoning between humans and technology (31:15)
The one big problem she would solve (35:11)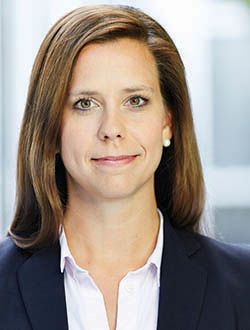 Andrea Kollmorgen, Siemens – Guest
Andrea Kollmorgen is the global head of Connected eMobility one of Siemens core technology fields. She leads a department of rockstars responsible for the development of innovative technology solutions and business applications shaping the future of mobility – from electric, connected, and autonomous transport solutions to urban mobility strategies around the globe. Recently named a 2020 Rising Star by Automotive News Europe, she brings a diverse perspective to the industry and to movement from point A to point B, cultivated from her years of innovation development and strategic management consulting at Siemens after leaving an investment fund in New York City.
Andrea received her MBA from the ESADE Business School. She also has degrees in International Economics and Political Science from the University of North Carolina at Charlotte where she kicked around a soccer ball as an NCAA Division I student athlete. Having retired from that life as well, she spends most of her free time obsessed with trekking across the Alps, the drinking part of oenology and often combining the two.
Ed Bernardon, Vice President Strategic Automotive Initiatives – Host
Ed is currently VP Strategic Automotive Initiatives at Siemens Digital Industries Software. Responsibilities include strategic planning and business development in areas of design of autonomous/connected vehicles, lightweight automotive structures and interiors. He is also responsible for Future Car thought leadership which includes hosting the Future Car Podcast and development of cross divisional projects. Previously he was a founding member of VISTAGY that developed light-weight structure and automotive interior design software acquired by Siemens in 2011, he previously directed the Automation and Design Technology Group at MIT Draper Laboratory.  Ed holds an M.S. in mechanical engineering from MIT, B.S. in mechanical engineering from Purdue, and MBA from Butler.
If you like this Podcast, you might also like: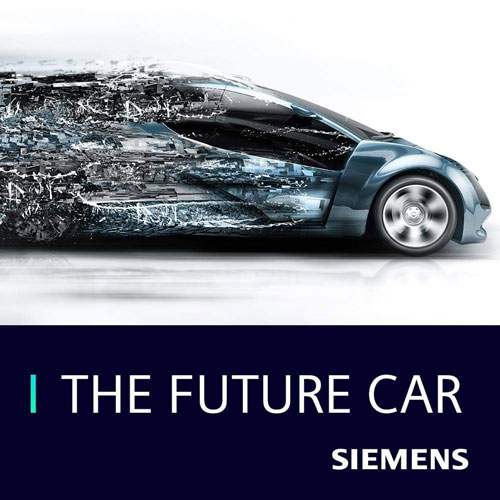 The Future Car Podcast
The tech-driven disruption of the auto industry cuts across domains, from silicon and software to sensors and AI to smart traffic management and mobility services. Get the chip- to city-scale story in regular interviews with technologists at Siemens and beyond.
Listen on:
This article first appeared on the Siemens Digital Industries Software blog at https://blogs.sw.siemens.com/podcasts/the-future-car/andrea-kollmorgen-vice-president-connected-emobility-siemens/