Products
[What's New] Simcenter SCADAS RS for rugged data acquisition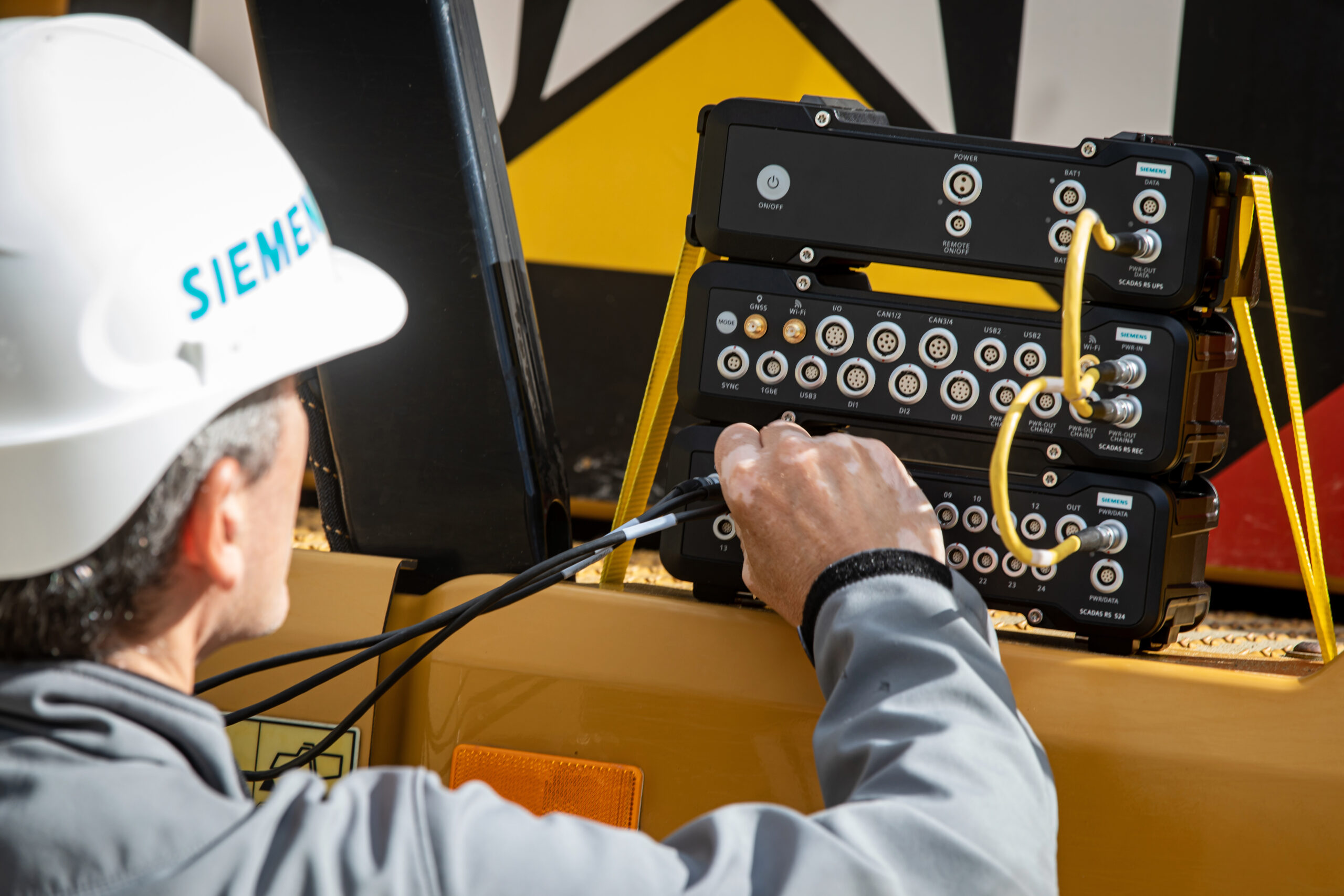 Discover Simcenter SCADAS RS, the brand-new powerful and precise data acquisition system for fast and accurate testing under demanding conditions.
Watch the video for a quick introduction:
---
Siemens engineering experts started the development of this product with the typical challenges of a durability test campaign in mind.
Load data collection tests are often performed on small and large prototypes in extremely demanding conditions, on proving grounds, public roads or in remote areas. On top of that, all test and measurement teams are pushed to perform more and more tests under ever tighter deadlines. This type of test campaign calls for a rugged yet reliable data acquisition system.
Tackle the challenges encountered when performing a test campaign in harsh conditions in a precise and optimized way with the new Simcenter SCADAS RS.

Rugged Design
Whether you drop it, shake it, take it to the Sahara or mount it on a snow-machine, you can rely on this measurement system. Mud, rain and splash water conditions (IP66 & IP67), it does not matter — this hardware was made to last!
It offers a rugged and robust design, capable of withstanding temperatures from -40°C to +65°C (-40F to +150F). The Simcenter SCADAS RS is also built to withstand high shocks and vibrations, suitable for all test circumstances, as it can survive harsh loads of 100g shocks and vibrations of 10gRMS.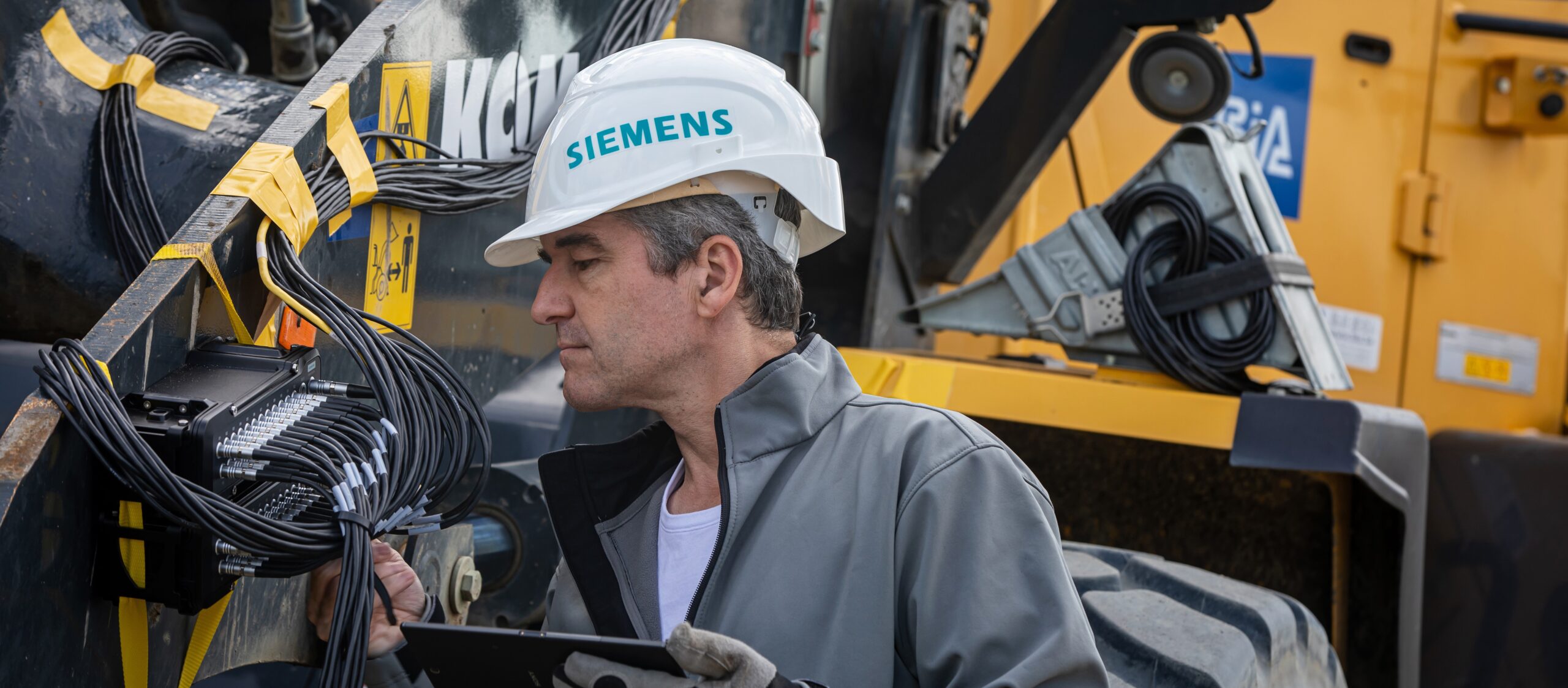 Extreme Flexibility
It offers extreme flexibility in mounting on any machine small to large and can be set up in different possible configurations from centralized to an entirely distributed system.
It offers 12 to 1.000+ channels in a single recording file. Units are connected using a single daisy-chain cable for power and data, with up to 50m between each unit.
Superior Performance
The system offers superior measurement performance for analog sensors and digital buses, and provides on-board intelligence for data reduction and analysis.
Simcenter SCADAS RS offers multi physics analog sensor support and digital bus interfaces. It also offers 1μs precise sample alignment, high accuracy, low noise and low drift over its entire operating temperature range.
It is a truly smart system where intelligent triggers ensure you capture the data you need, and on-board processing assists in further analyzing and reducing data while measuring.

Unparalleled Connectivity
The Simcenter SCADAS RS unparalleled connectivity provides wired and wireless access for multiple users at the same time anytime and anywhere.
It offers parallel and team instrumentation during setup and measurement, speeding up test campaigns. It allows easy access from any device: PC, tablet or smart-phone.
It is a true 'edge' device that can be integrated in automation processes by automatically forwarding data for cloud computing and advanced engineering analysis.
Boost your test productivity
You can optimize return-on-investment and boost efficiency by integrating Simcenter SCADAS RS with existing processes and procedures.
Simcenter SCADAS RS seamlessly integrates with Simcenter Testlab, boosting productivity and efficiency during data analysis. From here, test engineers can use this validated data and combine it with simulation models to help actualize the digital twin.
Learn more
Hear it from the experts: explore real-life use examples and take a more in-depth look at the Simcenter SCADAS RS in the full product presentation video.
Read the more detailed knowledge-based article about the Simcenter SCADAS RS in our community page.
Learn about the complete Simcenter SCADAS portfolio offer in this e-book.
Visit the Simcenter SCADAS RS website for more information.
Register for the Live Webinar on rugged data acquisition – April 6
This article first appeared on the Siemens Digital Industries Software blog at https://blogs.sw.siemens.com/simcenter/simcenter-scadas-rs-for-rugged-data-acquisition/