Corporate
Partners team up for out-of-this-world results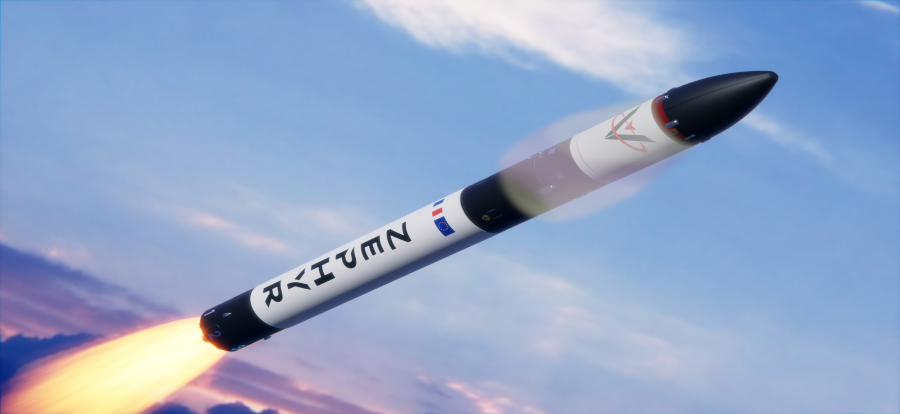 When a French startup discovered a kink in its digital chain of product lifecycle management tools, there was not a single solution partner in the country that could address all the challenges. However, three Siemens Expert Partners could.
Latitude (formerly Venture Orbital System) operates in a competitive French aerospace market, carving its niche as a launch system provider in the nanosat segment. Customers across several industries deploy Latitude launchers, which use fully 3D printed engines. Latitude differentiates itself with competitive pricing and fast delivery, which requires unparalleled efficiency and accuracy in its development process.
Before this trio of Siemens partners entered the picture, Latitude had approached its digital transformation in a way that did not address the entirety of the product lifecycle. The tools already in place created silos of information, leaving a cumbersome, rigid development ecosystem. As a result, efficiency suffered. But that started to change when Latitude enlisted the help of three local partners.
Better together: partners provide comprehensive digital transformation
JANUS Engineering, FEALINX and SIGMEO combined their proficiencies to displace competitors by offering tools that could better solve Latitude's integration needs. By leveraging their unique strengths and expertise, they presented Latitude with a holistic vision of its digital roadmap.
Over an intense three weeks of requirements gathering, demonstrations and training, the three companies presented solutions from the Siemens Xcelerator portfolio that would provide the foundation for the visibility, collaboration and cutting-edge design work needed at the company. After a mere two-week deployment, a team of Latitude engineers was up and running, progressing on their projects.
JANUS, FEALINX and SIGMEO guided Latitude to Siemens Teamcenter, NX and Simcenter solutions. This technology grouping created a digital thread that enabled Latitude's development teams to move seamlessly between engineering phases and production. Latitude is well-positioned to harness data from countless sources for more informed decision-making, greater speed to market and increased flexibility in designs and processes.
1+1+1 = far more than 3
Each partner is a Siemens-recognized Expert Partner that contributed its unique value and specialized expertise to the project. JANUS took the lead on the NX implementation, which brought Latitude synchronous technology and advanced additive manufacturing capabilities, a vital component of their engine production. Latitude also gained the ability to share CAD files externally without file format barriers.
SIGMEO used its expertise to guide the Simcenter deployment allowing Latitude to advance its design exploration efforts and strengthening engine and launch vehicle simulations and fluid dynamics analyses.
FEALINX addressed the most pressing need around collaboration: security. Using Teamcenter, Latitude created a central source of truth with built-in protection of sensitive data. Latitude views this functionality as crucial as it aims to more than double in size from 30 to more than 70 employees by the end of 2022. Using Teamcenter, Latitude can confidently share files with the assurance its product data will be available only to the right people at the right time.
A partnership built on trust, dedication to customer success
The three organizations were not strangers entering the Latitude project. They have joined forces on more than one occasion and established a deep trust for one another over the last 20 years, according to FEALINX's Sébastien DEBEIX. He said the three companies have many joint customers, so the firms routinely collaborate to develop the best, most comprehensive approach to solving business needs. JANUS, FEALINX and SIGMEO each possess overlapping knowledge of the various Siemens solutions, strengthening the combined alliance as each has a deeper understanding, recognition and appreciation for what the other can do for customers.
"It does not matter which of us carries the project to the end customer as we always work in a fully transparent mode in the interest of the customers' needs," Sébastien DEBEIX said. "This dynamic allows us to win projects we would not have been able to tackle alone."
Over the past ten years, the partners' customers have shifted their focus from the point solutions intended to solve one problem to implementing digital tools that bring enterprise-wide improvements, according to Nicolas SIMON, CEO at JANUS. This change, he said, provides even more incentive for the partners to collaborate regularly.
Our relationship and collaboration with each other and with Siemens allow us to bring a common and critical eye to Siemens, too, as a force for improvement on various strategic subjects for the digitalization of our customers.

Nicolas SIMON
While JANUS, FEALINX and SIGMEO are comfortably aligned in their vision to support customers throughout France, they are not complacent. "We must constantly challenge ourselves, which is why our teams meet regularly to review what is working and what we need to improve," SIGMEO's Thierry BOURDIER said. "We share constraints, market issues, customers and solutions to anticipate future demands."
A partnering model for tomorrow, today
The potential for partners to team up and provide exponential value to customers is unlimited for JANUS, FEALINX and SIGMEO. When a customer's needs are beyond one partner's area of expertise, partners can use the Siemens Partner Finder to locate other Expert Partners and initiate an alliance. With an upfront description of each partner's specialization and contact information, the site makes it quick and easy to pinpoint partner companies that can complement each other's offerings and start a conversation.
JANUS ENGINEERING is a team of experts who love challenges. Where others see the limits of what is possible, JANUS creates solutions for more efficiency in CAD-CAM-PLM-MOM-MES. Its team has actively used NX for more than 30 years which helps it deliver a unique experience for its customers every day, so that good ideas, perfect processes and the right tools can create the production possibilities of tomorrow. Contact: Nicolas SIMON, CEO & Sales Director
FEALINX has supported industrial customers in their digital transformation for over 20 years. Its expertise in data management enables manufacturers to design and produce more intelligent products with immediate and predictive value. Their teams of experts in CAD -PLM – ECM -BI – Industry 4.0 – SAAS analysis, deployment and support make all software solutions interoperable to provide its customers with a true predictive-collaborative platform with SWO360. They are the builders of the industry of the future. Contact: Sébastien DEBEIX, Director of Strategy and Communication
SIGMEO is the leading national Siemens Digital Industries Software distributor and integrator in France for Simcenter NASTRAN final element software in the Windows environment, as well as Simcenter STAR-CCM+ for CFD, Simcenter AMESIM and Simcenter HEEDS for optimization and multidisciplinary exploration. Contact: Thierry BOURDIER, Managing Director
This article first appeared on the Siemens Digital Industries Software blog at https://blogs.sw.siemens.com/partners/partners-team-up-for-better-results/