Corporate
How a Siemens Xcelerator partnership is helping a startup soar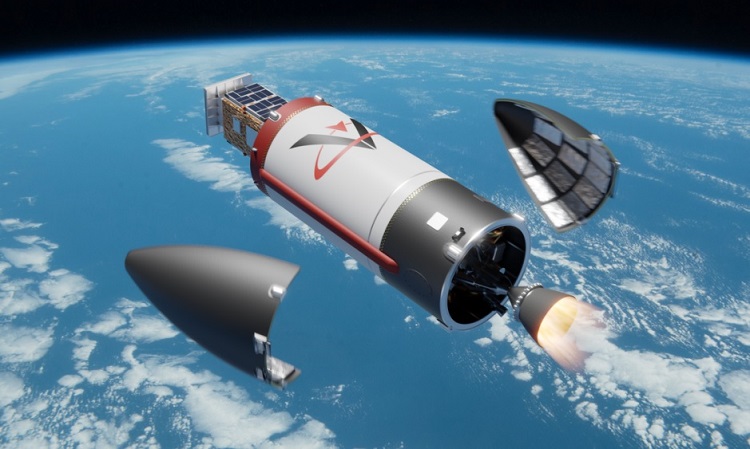 The story of French-based Latitude (formerly Venture Orbital Systems) is similar to many startups: their dedicated employees must wear multiple hats to make full use of technology to compete in a legacy industry. Latitude is an aerospace company creating launchers for nanosats — smaller, more affordable satellites that they can develop and send into space in fewer than two years.
How does Latitude stand out in an aerospace industry-heavy France? Or even compete on a global scale?
The Siemens Xcelerator partnership
For a startup like Latitude, they needed reliable, synchronous technology that was affordable and agile to meet their needs. They also needed to set up their infrastructure quickly to maximize their return on investment.
What they found was a series of Siemens partners they could rely on to help them focus on the digital future and bring together a comprehensive suite of software that was open, agile and flexible. Three Siemens partners came together to help: Janus Engineering, Fealinx and SIGMEO, all with respective expertise in various domains and Siemens software.
It was this partnership that is ensuring Latitude can thrive as they continue to research and development, design and engineer their products. It's also an investment in the future, which they realize may lack short term finances but monumental long-term viability. Together the partnership and startup plan to go much farther.
The Siemens Xcelerator technological advantage
For Latitude, Siemens Xcelerator has put all their software together so it's not patched from different companies. This agile new setup puts the technology first, is open so they can boost collaboration opportunities and was quick to set up. To see a faster return on investment, the Siemens partners employed the technology in just two weeks with three-to-five engineers educated in the software and working on projects.
Part of Latitude's digital strategy is the ability to use and reuse whole data from their CAD system as well as from their suppliers because they can sync it with NX regardless if the supplier uses a competitor's software.
Siemens Xcelerator is important to their strategy because it's a global solution. Being in aerospace in France, where the market is mature and its presence is large, technology is a major part of winning deals. Latitude can use software within the Siemens Xcelerator portfolio and its integration with PLM to successfully enter a competitive marketplace and industry.
Partnership Benefits
For Janus Engineering, Fealinx and SIGMEO the success of this partnership gives them the confidence to go beyond aerospace and pursue other markets.
And the examples of partners teaming up together to provide companies with expertise and technology is what the digital future is all about. Learn more about the Siemens partnerships with other companies:
C-Mill: Precision part manufacturer integrates NX CMM Inspection Programming to digitalize the entire production operation
Andritz-Ritz: Direct engineering-to-shop floor link minimizes machine downtime
BMK: Electronics manufacturer enhances accuracy and speeds up bill-of-materials quotes
Read Venture Orbital Systems' press release regarding the partnership here.
Discover Siemens Xcelerator.
This article first appeared on the Siemens Digital Industries Software blog at https://blogs.sw.siemens.com/xcelerator/2022/03/11/siemens-business-startup-help/