Products
Simcenter now has Hardware as a Service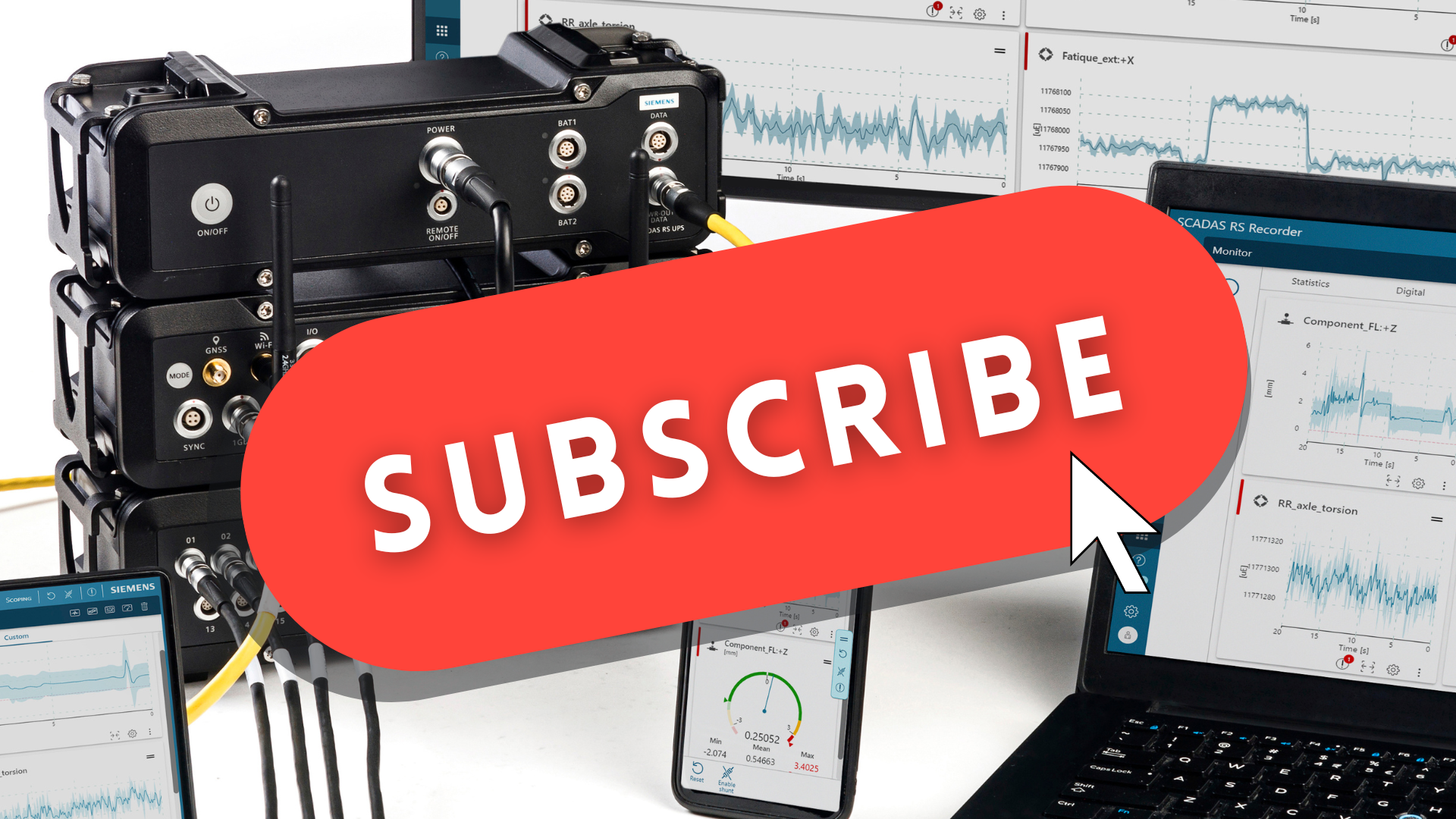 Discover the power of subscription-based performance engineering and unlock flexibility
The ownership habit
Looking back 15 years ago, when listening to music downloaded onto an MP4 player or watching TV series on Blu-ray was the norm, only a few thousand people worldwide would use services like Netflix or Spotify. Sharing bikes, scooters, or cars for short distances within cities was also extremely uncommon back then.
We were all so attached to the idea of "ownership" that we couldn't have predicted how quickly things would change.
What has changed since then?
The turning point
The pay-per-use concept behind the subscription economy model, which is gaining popularity these days, is causing people to reconsider the idea of owning goods in favor of the new joys that come with services that are more flexible, scalable, and agile.
"Ownership just isn't as important anymore," writes the CEO of Zuora. "People want media at their fingertips, not physical products to manage."
And it's not just about media. People want everything easily accessible, regardless of its nature. They want the best experience tailored to their needs, which can change rapidly over time, just like our society. The subscription economy, now applicable to any type of business, is the answer to these rapidly changing needs, and the engineering world is no exception.
In fact, the concept of the subscription economy applied to engineering can be traced back to the 1990s when Rolls-Royce pioneered the market with the pay-by-the-hour model, also known as Engine as a Service. Rolls-Royce envisioned that customers would pay for services such as installations, maintenance, and repairs, leaving behind the old approach of purchasing and overhauling engines, which the airlines themselves had to deal with.
Over time, others in various industries (Information Technology, Social media, automotive, etc.) followed suit as finance departments recognized the advantages of operational expenditures over the lumpiness of capital expenditures. Asset finance allows costs to be spread over a longer period, avoiding significant upfront investments and enabling better future budgeting and cash flow forecasting.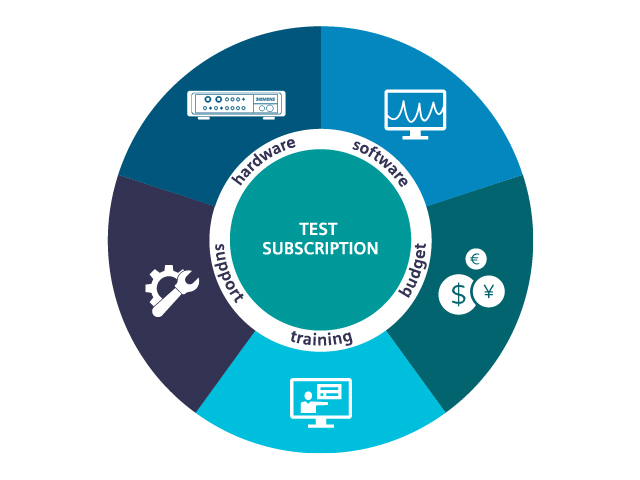 Performance engineering made easy with subscription
The same concept holds true when it comes to performance engineering. The recurring economies trend, with a preference for fixed time-termed fees instead of unexpected costs due to sudden system failures or unaccounted-for maintenance fees, is driving the adoption of the as-a-service business model. Additionally, there is an increasing need to stay at the forefront of technology, driven by the fear of missing out (FOMO, as you may have heard). This compels us to embrace the as-a-service approach.
Simcenter Testing solutions aim to ride this wave and offer unparalleled flexibility. Our subscription terms can be renewed on a yearly basis, with fixed costs for the chosen duration. But what is so new about it? You have now the option to subscribe to our Simcenter test hardware solutions for a minimum yearly duration and as long as you prefer.
Simcenter Testing Solutions: Hardware as a Service and (Hybrid) Software as a Service
Now, let's delve into our revamped offering. Our Simcenter testing solutions encompass two key components: Hardware as a Service (HaaS) and Hybrid Software as a Service (SaaS). Let's start with the first one, the new kid on the block.
Hardware as a Service is our new addition. It includes a wide range of Simcenter SCADAS solutions, ranging from compact devices to in-lab systems, which you can access through a subscription model at a lower entry price. In addition to the Simcenter SCADAS family products, the Simcenter Sound Camera completes the hardware subscription offer. The costs are based on the duration and usage, tailored to your specific acquisition needs. Whether it's a project-based requirement or a longer-term program, you can scale up as you go.
What does Hardware as a Service offer?
Apart from the initial lower investment, downtime is minimized as maintenance is included in the price. Put simply, if any Simcenter SCADAS component breaks down or the Simcenter SCADAS battery depletes, you won't have to worry about unexpected repair fees. Repairs will be carried out promptly.
Hardware as a Service provides access to high-quality testing equipment that may have been too expensive for you to purchase outright. Your tests will remain accurate over time, as yearly calibrations are included in the terms.
(Hybrid) Software as a Service – exploring further
Hybrid Software as a Service builds upon the same principles as Hardware as a Service. Subscription-based software licensing for both Simcenter Testlab and Simcenter Testxpress software suites has been available since June 2022. As part of the Hybrid SaaS offering, we also provide Teamcenter Share, a cloud-sharing capability worth checking out. By subscribing, you'll always have access to the latest and most advanced testing software capabilities.
Our highly specialized engineers are here to help you make the most of the software, and self-learning resources are available at no extra cost. You can find on-demand getting-started training materials in the Support Center or the Siemens Xcelerator Academy.
Stay flexible
Hardware as a Service is the latest expansion of our existing physical testing offerings. It brings flexibility, scalability, and agility to our solutions, allowing to adapt to changing projects and evolving experience levels. You can choose to combine Hardware as a Service with Hybrid Software as a Service or select them individually, even adding them on top of your existing physical testing solutions.
So, what are you waiting for? Contact us to learn more about our Physical Testing subscriptions for hardware and software. We make performance engineering easy for you, ensuring a seamless customer experience.
This article first appeared on the Siemens Digital Industries Software blog at https://blogs.sw.siemens.com/simcenter/physical-test-hardware-as-a-service/