Products
What's New: Simcenter Testlab 2206
Designing products today require complex solutions to make them right. Suboptimal performance validation and decision-making done too late in the development cycle can cost time and money. They may even result in a product's failure. Disconnected processes for data intake, processing, and analysis, as well as difficult-to-maintain in-house solutions, are challenges that must be tackled to ensure efficient operations. Physical testing teams performing multi-physics measurements need efficient data acquisition, processing, validation, and certification tools; tools that can easily allow working together with simulation engineers.
The newest release Simcenter Testlab 2206 enables you to accurately model the complexity of your products' digital twins, to make your measurement campaigns go faster, and to integrate your testing and simulation processes through a unified data management system. This release offers test and simulation teams new capabilities to develop innovative products faster, and with tighter collaboration.
---
Highlights in Simcenter Testlab 2206
Innovate smart products faster by strengthening the collaboration between testing and simulation teams with Simcenter Testlab 2206. Discover below a little taste of what you can do with this release.
---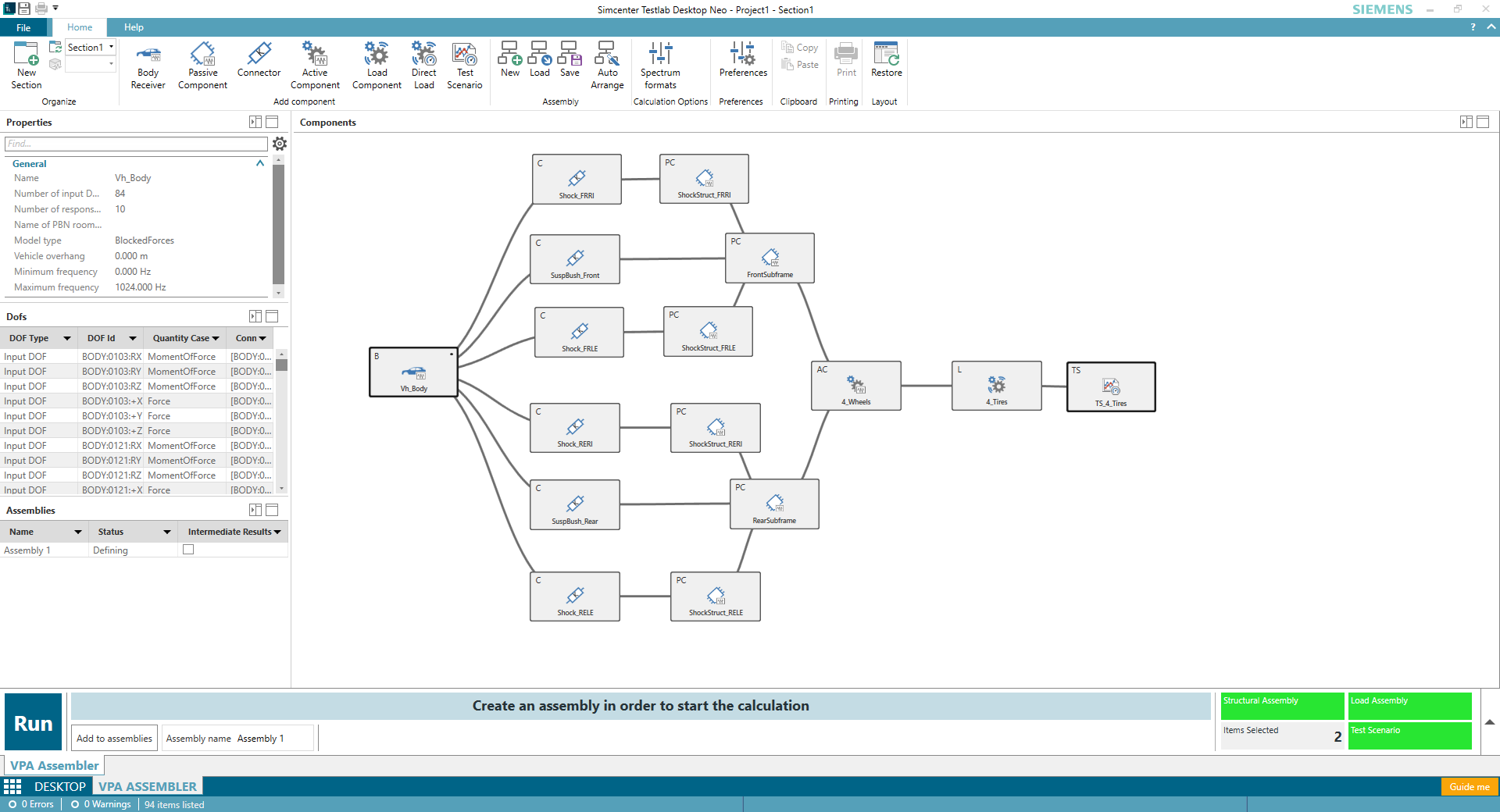 System NVH Prediction with Virtual Prototype Assembly (VPA)
System NVH prediction with Simcenter Testlab Virtual Prototype Assembly has matured and extended with several additional challenging use cases, supporting the Simcenter Digital Twin objective by frontloading full vehicle NVH analysis.
Virtually evaluate the NVH behavior of complex assemblies in Simcenter Testlab Neo
Include intermediate passive structures with multi-level sub-structuring
Predict multiple vibration and acoustic sources at the same time
Assess complex operational scenarios with multi-dependency loads
---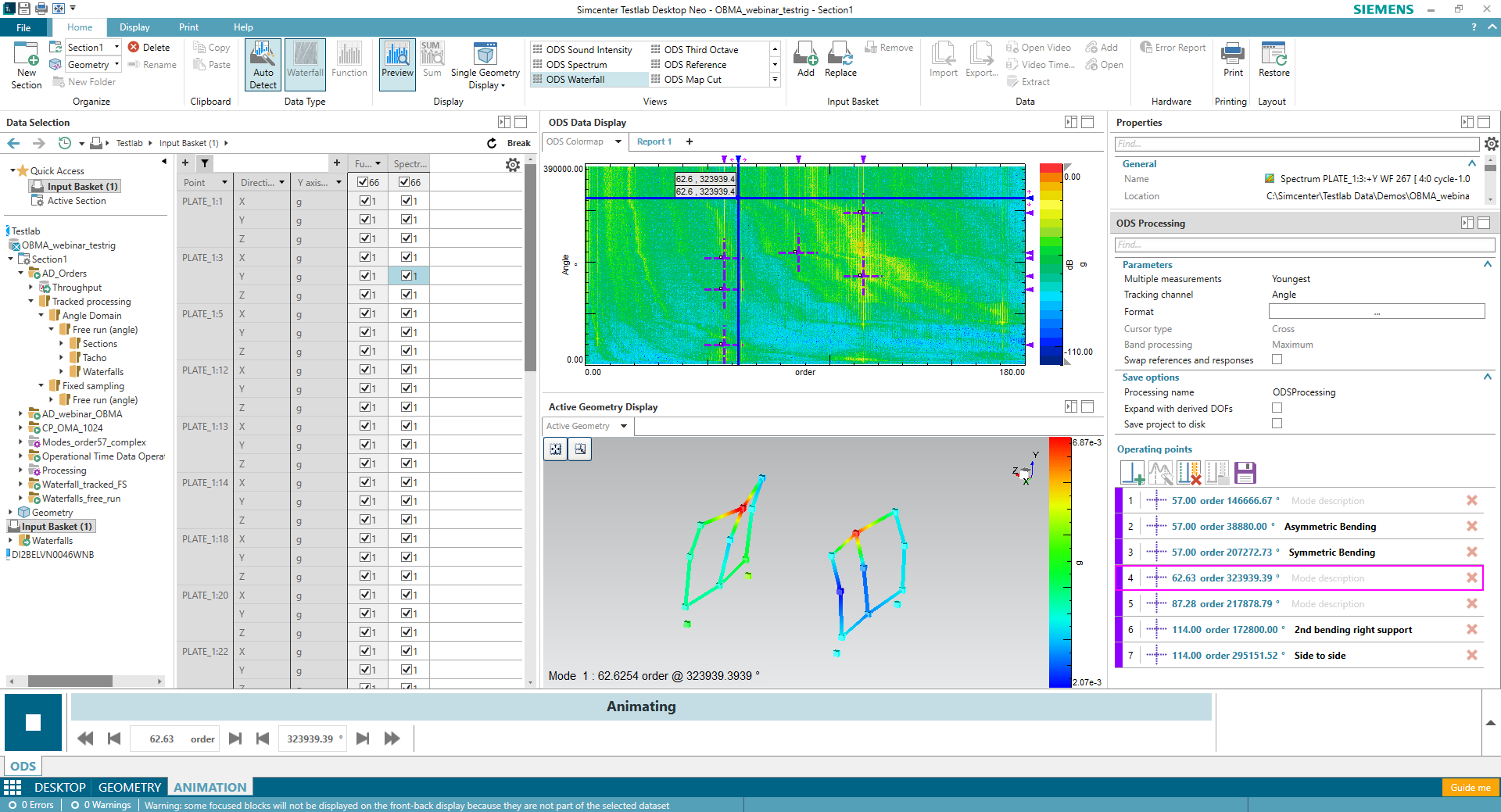 NVH Performance Evaluation
Simcenter Testlab Neo further focuses on creating a productive solution for NVH performance evaluation. Intuitive psycho-acoustic evaluation, productive, interactive data handling, automated test run validation and processing, and advanced reporting are all bundled into a single productive
user experience.
Streamline the NVH analysis process with automated processing and reporting functionalities
Master your sound signature with a user-centric approach for sound quality
Quickly gain insight in the behavior of your structure with interactive data animation
---
Simcenter Testlab Data Management has been enriched to assure effective and efficient data organization, annotation, and sharing capabilities, scaling up from a local environment to a centrally managed database.
Benefit of the open ASAM-ODS standard to seamlessly retrieve and use data from local or centralized databases
Collaborate securely with the broader engineering team through a cloud-based platform
Harmonize the process and data management approach across all simulation and test domains
---
Load Data Acquisition with Simcenter SCADAS RS
Simcenter SCADAS RS hardware extends its use cases to enhance the productivity of multi-physics data collection in harsh environments.
Fingerprint the complexity of your system with digital data acquisition
Accelerate your road-to-rig scenario with EtherCAT
Increase resources availability with unattended field data acquisition
---
More enhancements in Simcenter Testlab 2206
The 2206 release continues its predecessor's long-term success by sufficiently building its functional depth. It enables engineers to model their products' complexity accurately, make their measurement campaigns go faster, explore their design alternatives, and integrate their testing and simulation processes through a unified data management system.
The enhancements of Simcenter Testlab Geometry, for instance, allow test engineers to redefine the geometry creation process. Also, next to the support of the FMI standard for the exchange of simulation models, Simcenter Testlab Neo Process Designer also supports the ONNX standard for Neural Networks.
Don't miss out on all the new capabilities in Simcenter testlab 2206. Visit the website for more information.
This article first appeared on the Siemens Digital Industries Software blog at https://blogs.sw.siemens.com/simcenter/whats-new-simcenter-testlab-2206/