Products
Heat sink optimization among thermal topics at THERMINIC 2020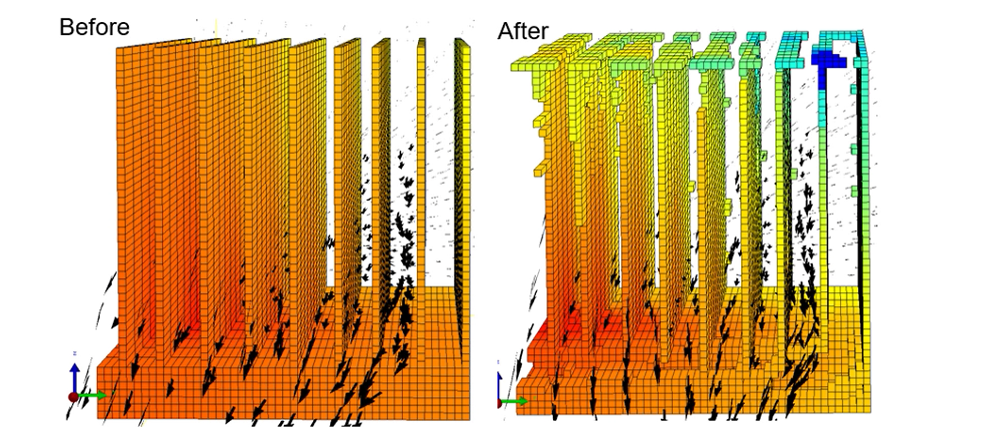 Heat sink optimization, thermo-mechanical reliability, power electronics and many more high demand topics in electronics thermal management are all included in the virtual THERMINIC 2020 program. The 26th International Workshop on Thermal Investigations of ICs and Systems (THERMINIC) is going virtual with an exciting combination of video presentations and a varied, interactive live day on September 24, 2020 – read more below.
Thermal analysis, novel cooling technologies, reliability and more
The THERMINIC conference program is now on-line – click on the sessions to see an expanded view of what's being presented. The committee has comprehensively filled a total of 14 live and 38 pre-recorded presentations, plus a few short sponsor technical talks. Siemens Digital Industries Software will be presenting it latest technology for thermal management of electronics in simulation, design exploration and thermal testing.
Heat sink optimization presentation
I have co-authored a technical paper with Robin Bornoff, Matt Warner, and Matthew Sapiano titled "A Geometry Remodeling Approach to Heatsink Optimisation". Robin Bornoff will be presenting it live at Therminic. To give you a quick taster, Robin has prepared a 3 minute video summary of his live conference presentation which you can view below.
At THERMINIC, 3-minute video summaries will be used to introduce each of the 38 pre-recorded presentations so you can easily prioritize the order to then view the full on-demand presentations.
Explore and register for virtual THERMINIC 2020
Join industry peers September 24th for the live presentations of the keynote and the 15 highest ranked papers, short pitches of all other presentations, live debates and the best paper award ceremony!
Registering in advance gives you access to all the contributions online as video presentations 10 days prior to the workshop so you can enjoy viewing all contributions in your own time.

Heatsink thermal design and simulation related Siemens resources:
On Demand Webinar: Heatsink thermal design – Key considerations for electronics cooling

Blog: How to Design a Heat Sink for Additive Manufacturing

Video on YouTube: Celsia | CFD simulation in heatsink design

Explore heatsink thermal design in an online 30 day cloud based trial of either Simcenter Flotherm (for thermal analysts) or Simcenter Flotherm XT (CAD Centric electronics cooling software).

This article first appeared on the Siemens Digital Industries Software blog at https://blogs.sw.siemens.com/simcenter/heatsink-optimization-virtual-therminic-2020-topics/