Can this little turbo-expander help save the planet?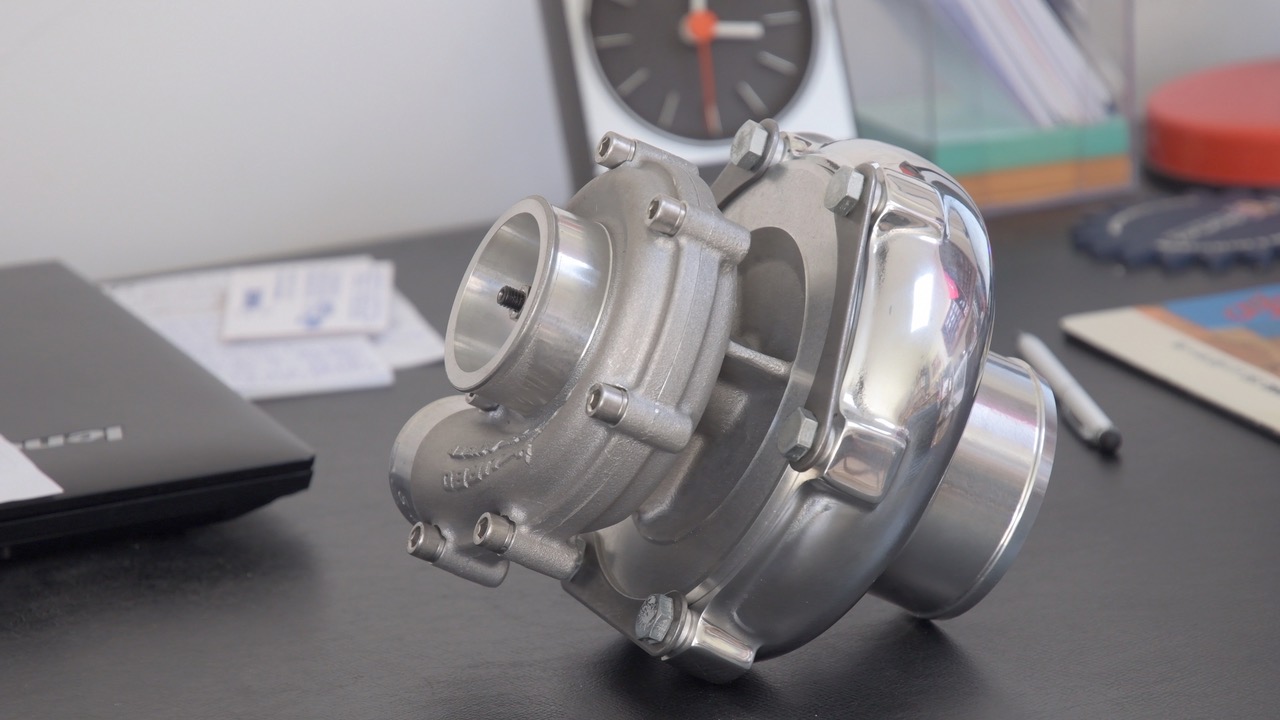 A small British start-up uses cutting-edge engineering in air cycle refrigeration to improve engine efficiency
Unlike most start-ups, Chris Whelan and Steve Hinton have plus-or-minus 130* years of combined "life experience". This experience means Air Cycle Technology can count on a sound business model, decades of engineering knowledge, and a thriving network. Together, this resulted in the ACT turbo-expander. (It's a flexible cooling system component based on a validated Simcenter Amesim digital twin.) Unique on the market, the ACT turbo-expander is making a buzz. Tuning and motor sports companies, OEMs, and Tier-1 suppliers from the automotive, marine, aerospace and railway industries are already on the client list.
A Simcenter Amesim pioneer
A pioneering engineer, Chris Whelan is a big-picture thinker when it comes to Simcenter Amesim. To start, he worked with the software and its developers in the UK and Lyon, France for almost two decades. (You might say that Chris is an "unofficial" brand ambassador. ) And he is certainly an expert when it comes to engineering and simulating in a one-dimensional or 1D fashion.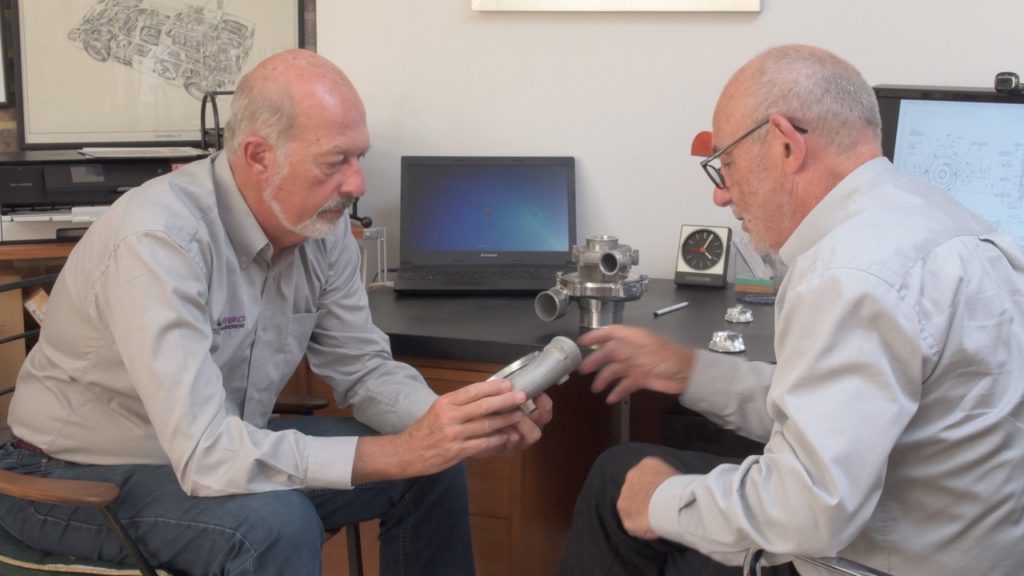 Punching above its weight
For those of you who are new to 1D simulation, Simcenter Amesim equals innovation. It helps thousands of engineers around the world solve issues in hours rather than weeks. In many cases, it steps into the process well before 3D even comes into the picture.
Really, no need for 3D?
But this doesn't mean that 3D is out of the question. You can easily co-simulate with other Simcenter products. Plus, users can create a 3D visual from within the software itself. (And much quicker than if you were working from CAD or more advanced FEA models.)
"It's all about credibility and in our case, our simulation model in Simcenter Amesim has done all the talking about this new thermal dynamic concept that people aren't all that familiar with. It's invaluable, really."

Chris Whelan, Air Cycle Technology
Watch the video
But let's not rattle on. We've made a little video where Chris Whelan and Steve Hinton explain about their innovative process at Air Cycle Technology. Watch the interview:
A validated digital twin
As you can see, Air Cycle Technology is on the market with a truly unique invention. Its air-cooled turbo expander takes the concept of air cycle cooling from the aerospace industry and applies it the internal combustion engine. The digital twin, the physical prototype and the predictive model itself are heavily design-dependent on Simcenter Amseim.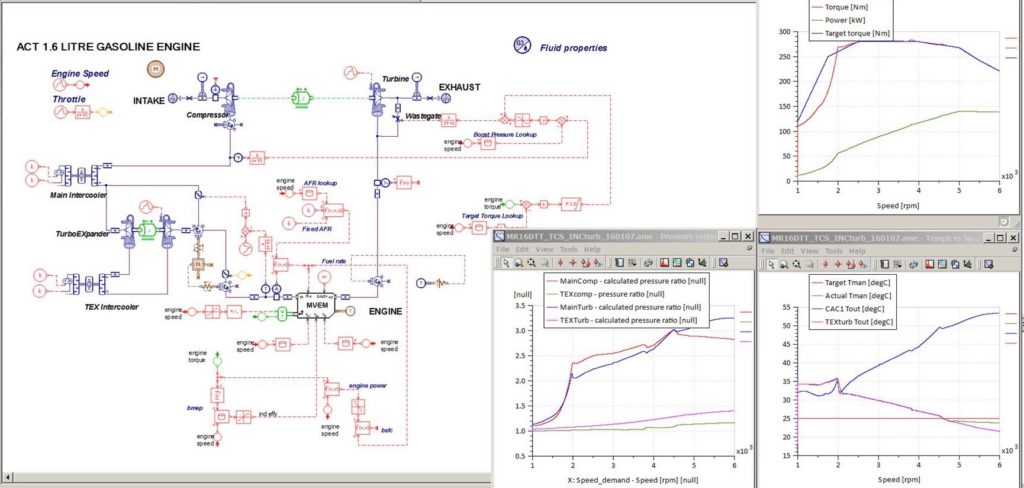 And the test side of things?
Surprising for some, the ACT turbo-expander includes the test side of things as well. Chris Whelan and Steve Hinton tested the concept on actual sports cars, like the Zenos E10R and Ford Focus RS. They collected data on the road and during test-runs on a physical test bench in their workshop. But the icing on the cake was probably the data-packed virtual test rig. Created in Simcenter Amesim, of course, this validation process even integrated elements of the control system. Thanks to Simcenter Amesim, Air Cycle Technology can offer the whole engineering package. This includes a validated simulation model, a physical prototype, a predictive digital twin including control elements, and a virtual test rig.
"Our unique capability with Simcenter Amesim is a radial-flow turbine design and performance prediction tool. The model operates within the IFP Engine library and provides performance predictions which are accurate to within 2~3% of a full 3D turbo-machinery design process."

Chris Whelan
Accurate performance prediction
So prototype and expertise in hand, the gentlemen from Air Cycle Technology have been working with their network. The job at hand? To predict performance improvements by coupling their simulation model with in-house models, tuned engines and low-volume production cars.
What's next?
And they are considering other applications and industries, including air conditioning, electrical propulsion system cooling, fuel cell energy recovery and combustion control of hydrogen-fuelled engines. Already a small commercial success, this little component seems to be the talk of the engineering town.
---
*In case you missed this, 130 is the combined age (plus or minus ) of the founding partners.
Are you a student and want to try it out? Free student trial Simcenter Amesim
For more information or questions, feel free to contact Chris and Steve at Air Cycle Technology
This article first appeared on the Siemens Digital Industries Software blog at https://blogs.sw.siemens.com/simcenter/can-this-little-turbo-expander-help-save-the-planet/