Products
Simcenter Flotherm ΔTJ Award Winners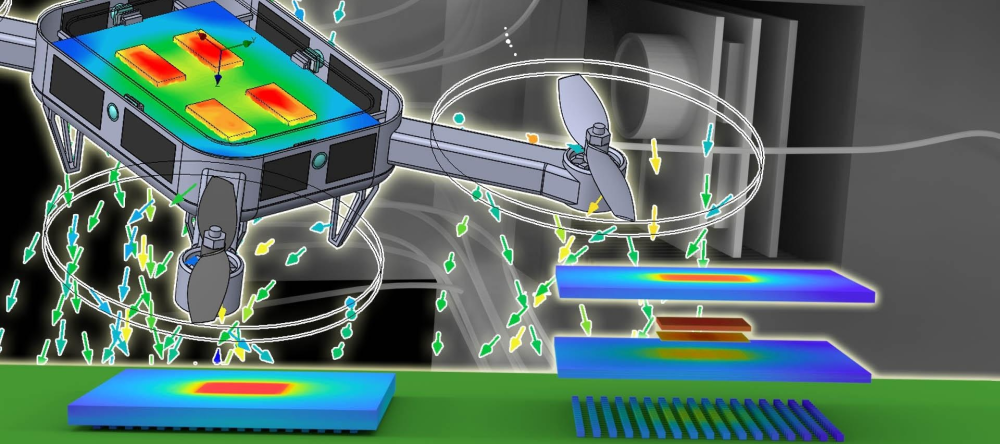 Simcenter Flotherm has been the market-leading CFD simulation tool in electronics cooling for almost 30 years. We have dedicated users who have been using the software since version 1.0, and some who have only just discovered it. Today, our Simcenter Flotherm portfolio now includes a wide range of products, including Simcenter Flotherm XT, Simcenter Flotherm PCB and Simcenter Flotherm PACK. You can read a short blog post here to find out why people are choosing the user experience offered by the software.
Started back in 2017, the Simcenter Flotherm ΔTJ (Delta Tj) Award aims to recognize all of our users, old and new, across the whole product portfolio for excellence in electronics thermal design. Last year, we received entries from all around the world, including: Austria, China, India, Japan, Romania and the USA, to name a few.
All submissions are reviewed by a panel of judges, comprised of thought leaders and technical experts including Dr. David Tatchell, co-creator of Simcenter Flotherm and founder of Flomerics Ltd. They then rank an entry using the following criteria:
The work is original
It demonstrates clear application of Simcenter Flotherm products to a design problem
Workflow and/or ROI improvement is quantifiable
A winner is then identified as well as two respective runners-up. In this blog post, it is with pleasure I can announce who our most recent winners are…
Winner: Guy Wagner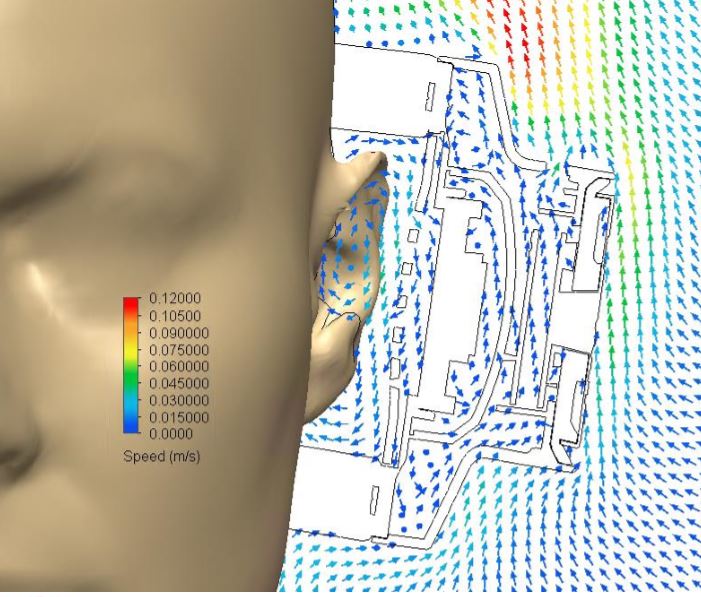 The first place goes to Guy Wagner, Director at Electronic Cooling Solutions, Inc. (ECS), for his presentation: "Design of "Cool" Headphones for Gamers". Within this, he undertakes a project to provide cool air inside the ear cups of gamer headphones. As a result, the area surrounding the ears no longer becomes overheated. This alleviates the problem and comfort is provided during extended playing sessions.
Using Simcenter Flotherm XT, he was able to: simulate the exact CAD using Computational Fluid Dynamics (CFD); use modeling to select the best design for cooling the headphones; develop a figure of merit for optimization of the design.
The judges highlighted:
The novelty of the application in terms of thermal modeling details in the public domain, despite the prevalence of headsets.
The extent of the work and the pragmatic approach taken to reverse engineering appropriate boundary conditions and material properties.
This is a safety critical application in terms of low temperature burns, so it is not just about ΔTJ.
For his winning presentation, Guy was awarded a $1000 cash prize and glass trophy.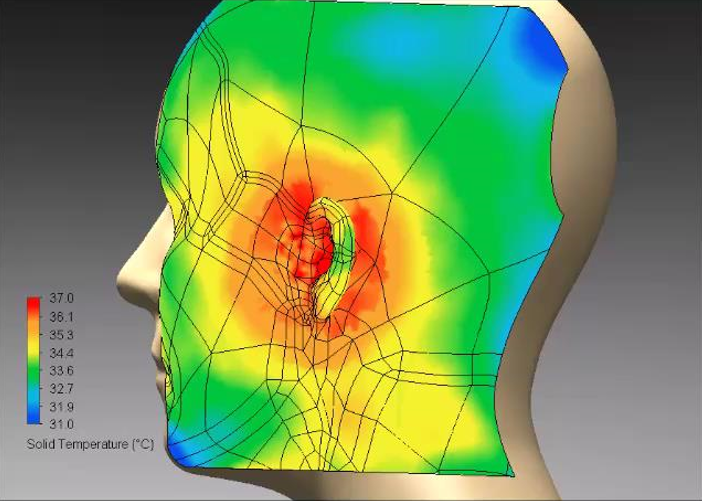 ECS provides services for companies in a wide variety of industries and applications. Its customers develop products for the avionics, consumer, computing, medical, networking and telecommunications industries. Learn more about their work here.
Check out this video to see how Simcenter Flotherm helps ECS provide thermal management solutions in the electronics industry. Below, you can also watch how Guy Wagner uses Simcenter Flotherm XT to optimize the cooling of a deep learning machine.
Runner-up: Gabriel Ciobanu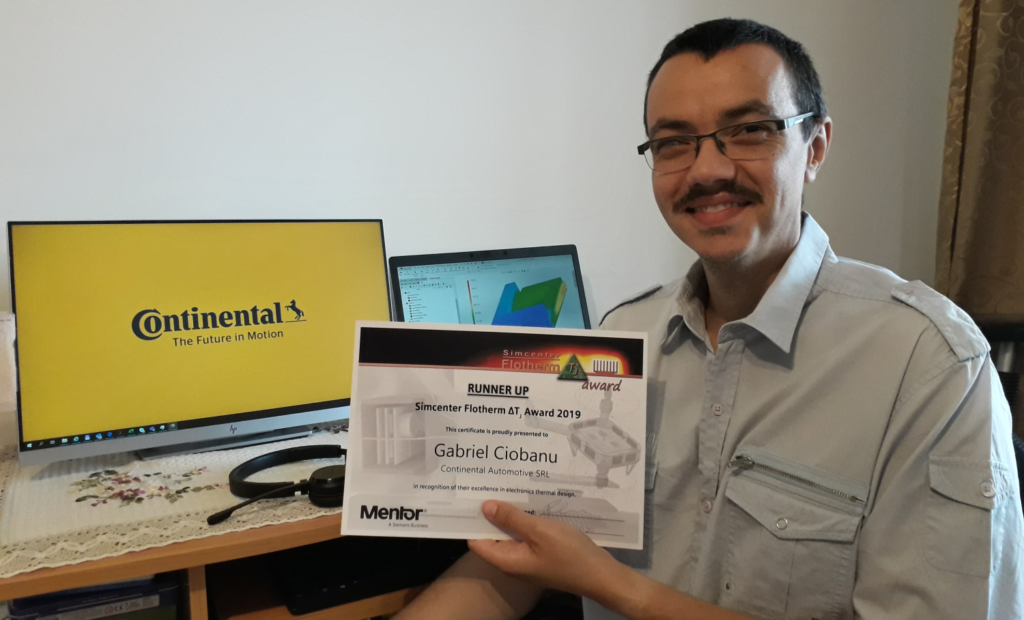 Our first runner-up is Gabriel Ciobanu, Thermal Design Engineer of Autonomous Mobility and Safety (AMS) at Continental. His presentation was titled: "QFN24 package – solder void investigation". Within this, he performs assembly level thermal simulation for a QFN24 package, with different solder coverage percentage (100%, 65% and 35%). As a result, he can discover the possible influence on junction temperature.
After investigating with Simcenter Flotherm, Gabriel concluded that solder coverage had little impact on the thermal performance of the QFN24. However, he pointed out voids in solder could lead to problems such as high electrical resistance, creating a higher joule heating effect. For his work, he was awarded a $500 cash prize and certificate.
Runner-up: Takuya Shinoda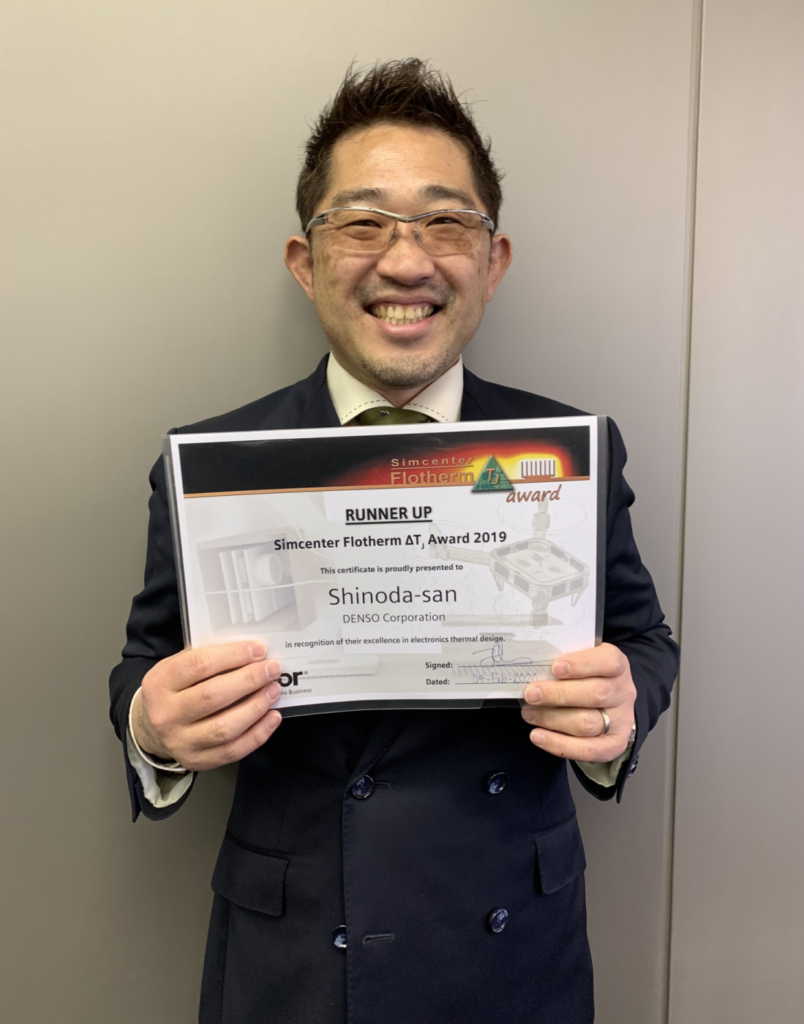 The second runner-up is Takuya Shinoda of DENSO Corporation, for his paper and presentation: "Development of DNRC model and DSRC model using Simcenter Flotherm and Simcenter T3STER". Using Siemens CAE software and Simcenter T3STER, Shinoda-san was able to conduct 3D modeling of heat dissipation from the semiconductor. In addition, he could use measured data for thermal analysis verification of junction temperature (Tj) with high accuracy.
The judges' comments:
A highly important application, safety critical in terms of the systems being controlled. As #ECUs goes up, reliability at the component level must do also.
Very challenging environmental conditions and powering profiles across the drive cycle.
Great taxonomy of IC package models, so educational as well as good technical work.
High accuracy model results from this methodology, verified by test data from Simcenter T3STER.
Shinoda-san adds: "comparative verification with measurements by semiconductor case temperature nodes are shown to be possible. That approach is useful for verification experiments." He was awarded a $500 cash prize and certificate for his submission.
Thank you again to all who entered!
________________________________________________________________________________________________________________
If you are interested in how Simcenter Flotherm can be used for fast electronics cooling simulation please watch this video:
This article first appeared on the Siemens Digital Industries Software blog at https://blogs.sw.siemens.com/simcenter/flotherm-deltatj-award-winners-2019/