Products
Chengdu: Multi-attribute balancing for better electric vehicles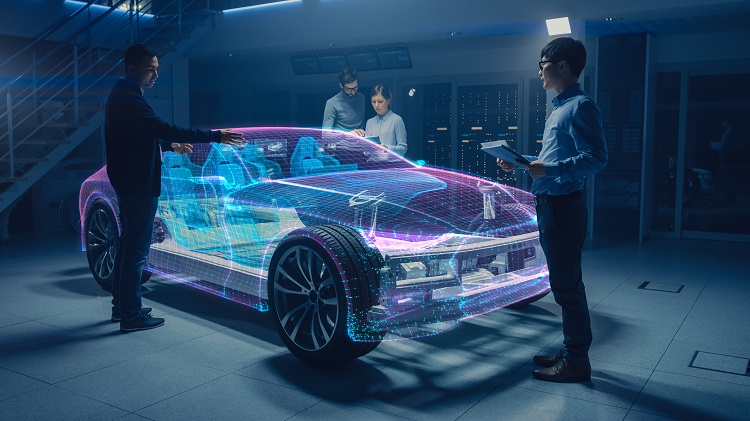 In the first blog of this series, we discussed the new engineering center in Chengdu, China — an innovative leader when it comes to vehicle electrification. We have since discussed various labs, including the ADAS, HIL and battery simulation labs located at this advanced new facility.
Today we focus on the Chengdu multi-attribute balancing (MAB) lab and how it can help design teams build their electric vehicles early on and boost performance. The MAB lab helps to balance and optimize seemingly conflicting performance requirements of individual attributes.
Building the electric vehicle
At first glance, creating an electric vehicle (EV) looks fairly simple. First, you put an electric motor, a battery and maybe a generator together. Then, you attach it to wheels, design the chassis around it and off it drives.
That's how many EV designers approached the first generation of electric vehicles. But then they noticed that there was so much more needed to satisfy customer requirements and expectations.
A vehicle's attributes include, but aren't limited to:
Acceleration performance
Seat rail acceleration
Fuel economy or driving range
Thermal management
Battery management
HVAC capabilities
Noise, vibration and harshness
All these things must balance together for the second generation of EVs to compete in a global, upscale market. Engineers need to deliver overall quality. This is where multi-attribute balancing, which is a combination of engineering expertise and a software capability, comes into use.
Vehicle quality often has to do with acceleration, maneuvering and braking. But underlying attributes like noise and vibration, the things you perceptively feel and hear, also define a vehicle as well.
These attributes must work together well at the very outset—during the early concept and design phase. Therefore, it is crucial to find the optimal balance between all these attributes during the design phase for two reasons.
Exploring faster and cost effective scenarios
First, exploring possible scenarios is much faster and cost effective. It also makes it easier for all the teams to collaborate effectively. Especially since waiting until later in the design cycle to resolve competing attributes can significantly impact schedule and program costs.
In addition, once the system definition is agreed upon, everybody focuses on developing their own components. As the vehicle goes deeper into the development cycle, the focus shifts from the bigger picture of what it could mean for the full vehicle.

The Chengdu multi-attribute balancing demonstrator
Many manufacturers struggle with balancing an overall superior driving experience despite hiring some of the best attribute talent. The MAB lab at the Chengdu engineering center shows how balancing multiple attributes and components relies on a lot information, models, data and the use of a unique combination of disciplines and software technologies.
As such, the comprehensive digital twin encompasses the huge complexity of the design challenge. User experience combined with advanced simulation software is key in achieving multi-attribute balancing.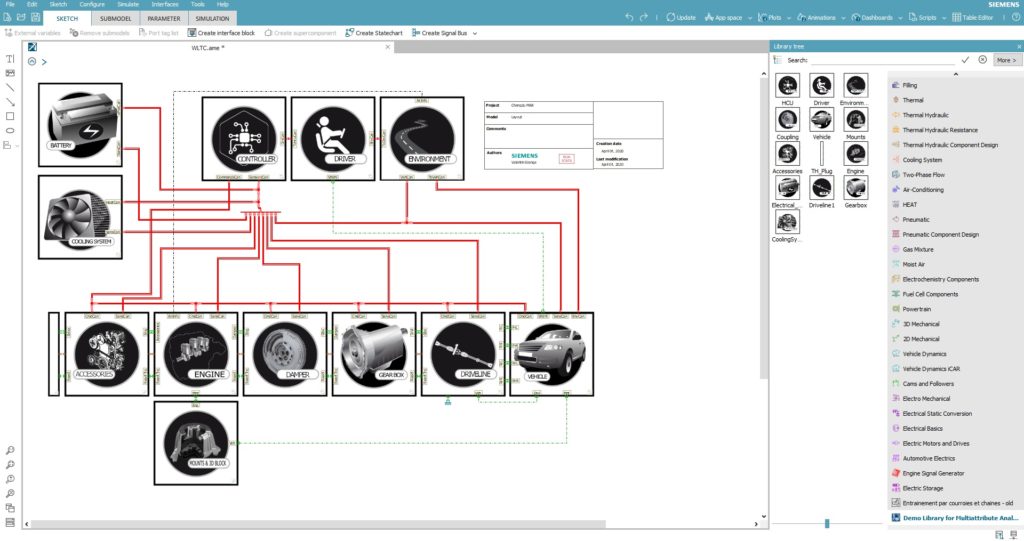 In addition, our deep understanding of the automotive industry enables us to share best-in-practice processes with vehicle designers. The Chengdu multi-attribute balancing lab lets you to take advantage of it all – a combination of the power of Simcenter solutions, part of the Siemens Xcelerator portfolio, alongside the engineering services experience can guide any EV manufacturer through the process. 
In short, with the introduction of this unique lab, we help our customers with the whole vehicle development.
A balanced vehicle ensures a well-developed car from the beginning, designed for all the different attributes. Otherwise, cars may be inadvertently optimized around a single attribute. Unfortunately, in these cases, the other attributes really suffered and so did the overall vehicle brand and sales.
Driving the future of Chengdu
Multi-attribute balancing is the best way to ensure the different specialty teams work together. And it helps to accelerate innovation faster while minimizing any trouble downstream. That way, when somebody pushes a modification on the design or there's a new iteration, all the other teams have access to this modification instantly.
Doing the collaborative work between different teams seamlessly, it is not lost by being separated in silos or using different software. Working on a compatible platform, every team can simulate at system level to ensure the assembly of a well-balanced car.
For example Hyundai Motor Company, they successfully balanced functional performance requirements for HEVs. They achieved a better balanced vehicle with improved energy efficiency. Additionally, they could drastically reduce the required number of physical tests, saving significant development time and cost. You can read the entire story here.
Part of the goal of the Chengdu engineering center is to promote increased collaboration between design teams. From OEMs or startups to suppliers, it helps EV design teams doing multi-physics systems with different teams and different specialists.
Disruptive innovation
This lab is particularly helpful for startups working on a whole new concept from scratch. As they have carte blanche, they can start balancing attributes from the early design and go to virtual testing to verify all the components are going to work cohesively.
Start-ups that want to be disruptive can use this tool to implement a new process in a much quicker way and be more effective in this change. And for established players, being able to balance all the many attributes at an early stage can enable them to bring next generation EVs faster to market.
In Chengdu, the multi-attribute balancing demonstrator will allow customers to simulate vehicles, validate their designs and build their first prototypes. Having utilized the demonstrator, a user will observe how system simulation checks everything in the car and how divisions can operate collaboratively in the early stages of the development process.
Balancing the attributes in a vehicle is so critical because performance depends on it. To risk offsetting one attribute for the benefit of another is not acceptable and not only could hinder the operation of the car but the automaker's brand image as well.
Stay tuned for the next blog in this series where we discuss the vehicle center's vehicle energy management demonstrator.
A special thanks to the experts Peter Mas, Gaetan Bouzard, Adrien Bialek and Valentin Grange for their insight and input for writing this post.
This article first appeared on the Siemens Digital Industries Software blog at https://blogs.sw.siemens.com/simcenter/chengdu-multi-attribute-balancing-for-better-electric-vehicles/