How to improve the performance of structural steel design in NX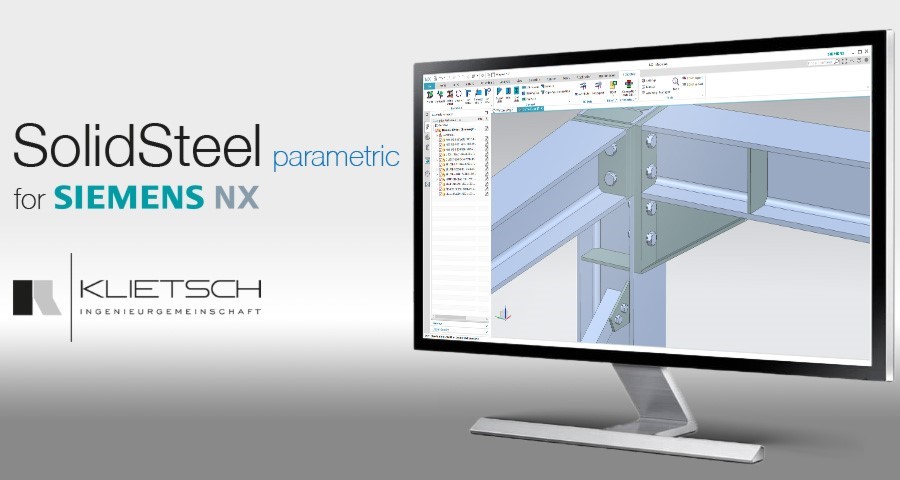 Who knew? There's an extension for Siemens Digital Industries Software NX that will make your life considerably less complicated for those designing steel structures or weldments – as in the entire process. SolidSteel parametric for NX is the perfect extension for structural steel and plant design, offering powerful specialized tools and comprehensive libraries. Here's how!
What is SoildSteel parametric?
SolidSteel parametric is an add-in for Siemens NX and is an integrated parametric 3D computer-aided design (CAD) solution for structural steel design. The software can be used for classical steel design and in plant and mechanical engineering, regardless of the industry. 

The robust solution covers the entire process chain of structural steel design. Check out the software in action.
Improving structural steel design
SolidSteel parametric contains a comprehensive set of international profiles. You also have the option to expand the profile library by adding your own. Profiles are placed along sketch lines and extend from point to point, with arbitrary offset functions. There are many possibilities for processing and cutting the profiles, such as contour cuts, miter cuts, or cope cuts.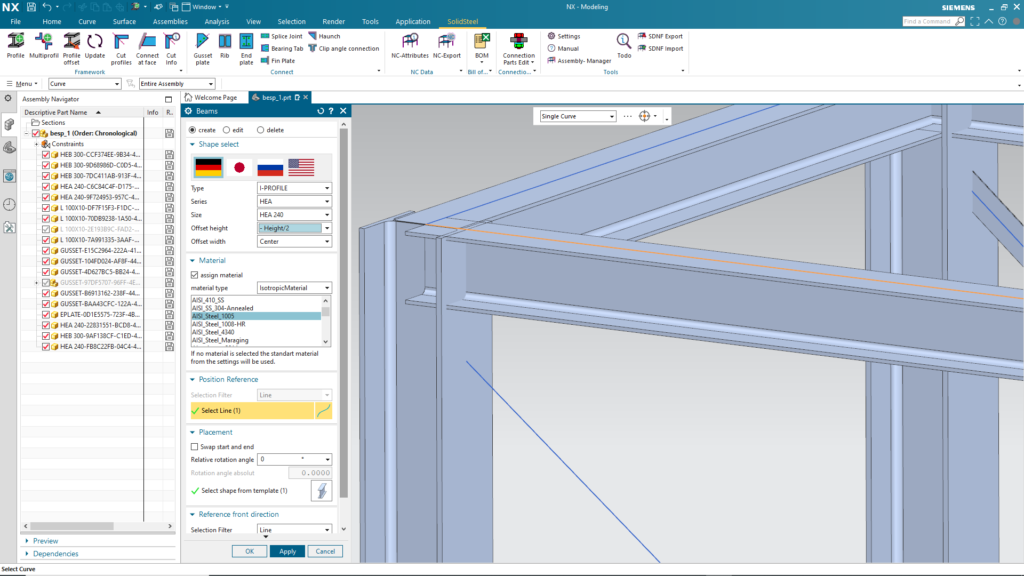 Complex steel frameworks are created quickly and efficiently, including all of the typical steel connections. With SolidSteel parametric, complex connection types are achieved with a few clicks, and all connected beams will be extended, shortened, or modified. Fasteners are fully automatic, including bolts, nuts, and washers, while conforming to international standards.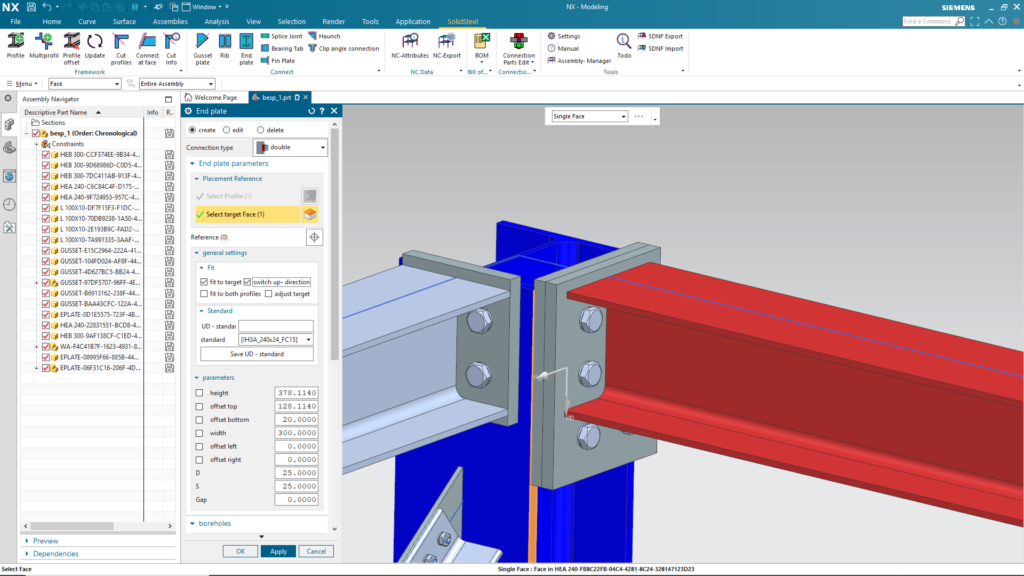 Exporting bills of materials is a standard function of SolidSteel parametric for Siemens NX. The solution offers an intelligent Steel Detail Neutral Files (SDNF) interface to connect with traditional solutions for structural analysis – not only for the import and export of entire frameworks. The interface provides an intelligent reimport with a to-do list from the structural analysis results.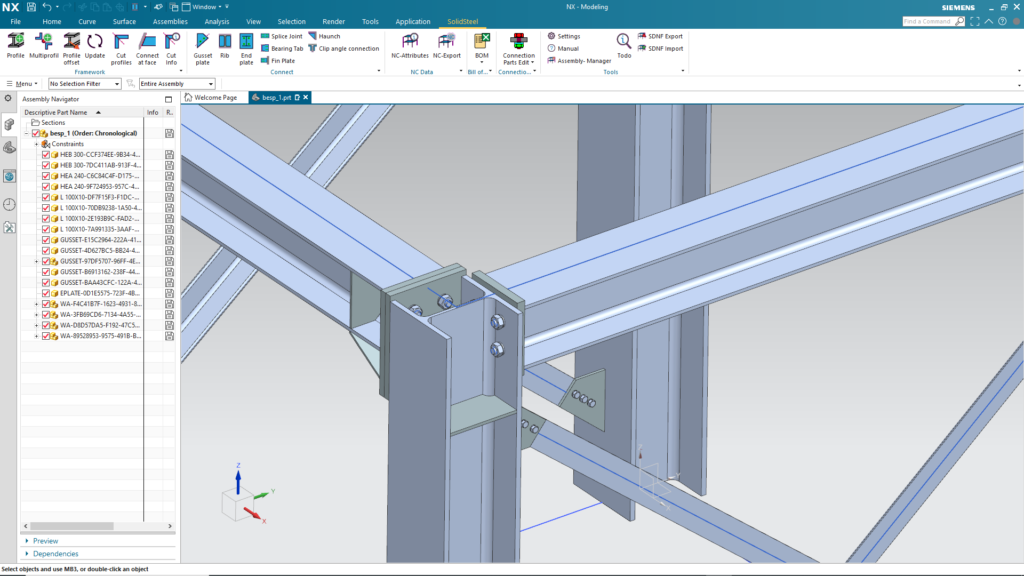 An interesting fact for companies with NC-Data-based manufacturing is the additional NC Data Module. It allows the export of NC-Data of the steel components in Deutscher Stahlbau-Verband (DSTV) format to transfer to the production plant directly.

For more detailed information, read the complete overview of SolidSteel parametric for Siemens NX. You will find a detailed description of the new features of the recently released SolidSteel V2.0.
Simon Müller is the development manager for Klietsch's Siemens NX team and has been there for five years. He develops apps and is the main programmer of SolidSteel.
The Ingenieurgemeinschaft Klietsch GmbH is a software development company based in Germany for more than 45 years. Stay informed about apps for Siemens NX by following Klietsch on YouTube, LinkedIn, and Facebook.
Klietsch is a Siemens Digital Industries Software Software and Technology Partner. Software and Technology partners are leaders in their domain and leverage the open Xcelerator portfolio to provide customers with a comprehensive set of integrated solutions.
---
This article first appeared on the Siemens Digital Industries Software blog at https://blogs.sw.siemens.com/partners/how-do-i-improve-my-structural-steel-design-in-nx/