Thought Leadership
Digital Part Production – additive manufacturing – ep. 4 Transcript
As we listen to the final podcast of our Digital Part Production (DPP) series, we discuss additive manufacturing, or 3D printing, that allows the manufacturing of parts by adding small bits of material at specific points in the 3D space. It is a technology that is allowing notable improvements to product quality and design.
Please view our previous DPP podcasts that address machine complexity and increasing flexibility by using several differentiators: DPP Overview, highly automated CAM and synchronized part production podcast episodes.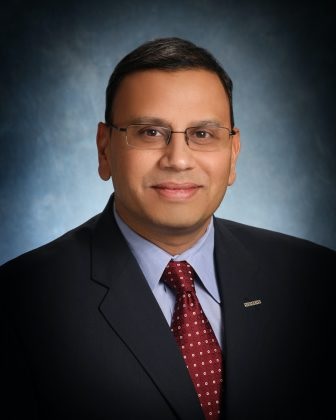 In this fourth podcast, we are pleased to welcome Rahul Garg, Vice-president of the mid-market program at Siemens Digital Industries Software, and Ashley Eckhoff, Marketing Manager for Siemens Manufacturing Engineering group, concentrating on Additive Manufacturing. The transcript below documents the entire conversation. Or, listen to the audio podcast:
Read the transcript: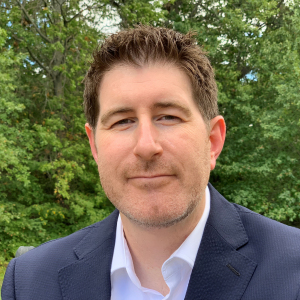 Bill Butcher: Welcome to the Siemens Digital Industries Software podcast series on Digital Part Production, brought to you by the Siemens Thought Leadership team. As we've learned throughout this podcast series, industrial machinery manufacturers are seeing an increase in complexity associated with the flexibility needed to respond quickly to consumers' demands. And during this podcast series, we've discussed how machine builders leverage the digital part production solution to address complexity and increase flexibility. In our fourth and final podcast of this series, we're discussing another differentiation of the solution, additive manufacturing.
Additive manufacturing helps to create complex geometries that would be impossible to achieve with traditional manufacturing methods. We've been fortunate to have Rahul Garg with us for this entire series, and for this episode, we're also welcoming a new member to the series, Ashley Eckhoff. As you may recall, Rahul is the industry leader for Siemens Industrial Machinery Software, and Ashley is a member of the Additive Manufacturing Program team with Siemens Digital Industries Software. So, welcome both Ashley and Rahul.
Ashley Eckhoff: Thanks, a pleasure to be here.
Rahul Garg: Thank you, Bill.
Bill Butcher: Just a quick recap for the listeners. In the first three podcasts, we talked about the evolution of technology within the machinery industry and key trends that continue to shape the industry today. We also introduced the digital part production solution at a high level, where we discussed the three differentiators of the solution: highly automated CAM, synchronized part production and additive manufacturing. And as mentioned earlier in this session, we're going to close out the discussion with a deeper dive on the topic of additive. So, Ashley, let's start with you. What exactly is additive manufacturing, and what are the advantages for machine builders and their suppliers?
Ashley Eckhoff: At its most basic, additive manufacturing, or sometimes called 3D printing, is a technology that allows you to manufacture parts by adding little bits of material at specific points in 3D space. Additive is a technology that's enabling great improvements to product quality and design. And OEMs that are early adopters of this technology can differentiate themselves from the competition because additive manufacturing can be used to create extremely complex geometries that would be difficult to achieve using traditional manufacturing methods. Also, these geometries can be stronger and lighter than their traditionally manufactured counterparts. But they can also require advanced software solutions to design and to support the production of these additively manufactured parts.
Bill Butcher: Rahul, we talked in other sessions about the challenges that face machine manufacturers in the broader landscape, so let's get more focused in this episode. What are the challenges these manufacturers are facing around the topic of additive?
Rahul Garg: So, to the point that Ashley just made about the complex geometries that can be stronger and lighter, if you take a step back, we spoke earlier about what's happening to the machinery business. There is a constant need for customization and seeing smaller lot size requirements for building machines. As the number of machines that get built reduces and the need to get those machines out the door faster, additive helps a lot. You can use additive to create parts that do not have a significant volume or help reduce the overall weight and improve the strength of parts. These attributes help the overall performance of the machines and eventually get a higher throughput rate. Some of these things have a big impact on the overall productivity of the machine. So, additive plays a big part in the future. I would say companies want their machines to go to the next generation of design and manufacturing.
Bill Butcher: I think there are all sorts of other challenges with closing the loop on the process and collecting field data that have come up in other discussions. So, Ashley, how can digital part production help solve those challenges? Also, how does a digital connection or a digital thread help manufacturers who currently do not have this closed-loop process in place?
Ashley Eckhoff: That's a good question, Bill. When we talk with manufacturing companies out in the field, there is a struggle with storing and reusing their manufacturing information. This is a result of their process not being digitized or automated in a real way. When you have a manual process as opposed to an automated process, you're basically injecting on-the-fly decisions into that process, leading to higher volumes of waste and more mistakes on the shop floor. Digital part production helps manufacturers fully merge their digital and physical processes to have continuous communication with feedback loops. This helps a company to understand how each challenge during the evolution of a part design impacts the larger manufacturing process. There are a lot of pieces in a major production workflow like highly automated CAM, integrated CAD/CAM, CNC, additive manufacturing and operations intelligence. All these process steps include information that companies use to fine-tune their operations if they have a proper kind of closed-loop process that the digital thread enables.
Bill Butcher: Okay. Ashley let's stay with you on the next one. Throughout this series, even though you haven't been a part of it, we've discussed the digital twin, and you just mentioned the need to connect manufacturing processes throughout. So, how can creating a digital twin of the manufacturing environment help support the inclusion of additive manufacturing?
Ashley Eckhoff: If you want to make the most of the flexibility, as provided by additive, it can be used in machinery – everything from spare parts to low-run prototypes, all the way up to production parts. But to use all that flexibility, you must establish a digital thread or a digital twin to record the data consistently throughout the part's entire lifecycle. So, this means collecting data from each stage of the design, and each part of the manufacturing process all the way through final decommissioning of the part. And with a proper digital twin, it's not just the design, but also the manufacturing process. Part manufacturers can take advantage of a continuous thread of information from engineering through manufacturing, planning and execution to ensure optimized scheduling, control, traceability, quality and compressing the product's delivery schedule. We have seen development lead times reduced from 26 weeks to as little as three weeks.
For example, Toolcraft is a precision part manufacturer in Germany; and they use our end-to-end environment for their additive manufacturing process, giving them the ability to properly trace and certify their production process from beginning through the manufacturing. Now they had a commission to produce a very high-quality injection molding tool. By using additive manufacturing and the Siemens end-to-end software solution based on the digital twin, Toolcraft achieved a 50 percent reduction in tool weight for the design of this mold and reduced the cycle time of the resulting molding process by 30 percent. This means that when they started producing parts with the mold, they consumed much less energy and were able to produce a larger number of parts per minute. These are the advantages that additive and digital twins can bring to the production process. Toolcraft was able to use a digital twin of the design to construct special structures like conformal cooling channels within the mold that can only be manufactured using additive manufacturing. Companies who use these end-to-end solutions for additive can also design digital twins of the post-print steps like machining, heat treatments and surface finishes. This leads to a process that's completely traceable, so the manufacturers can give their customers proper certification about the design to part process. These advantages are all possible because the system allows you to have a digital twin, not just of the part design, but of the entire production process, including downstream steps.
Bill Butcher: That's a great example of an application. Do you have any other additional use cases where additive is excelling right now?
Ashley Eckhoff: Yes, quite a few. We talked to many different companies in the industry who are working hard to try to realize the potential of additive for their businesses. And so, we kind of touched on this, but lightweighting is what Toolcraft did with that part. When you have something like a mold and make it lighter, it can move faster, and it doesn't take as much energy to compress the mold and pull it back apart. So, they were able to decrease the cycle time of that mold and get more parts done per minute because of it being lighter. Therefore, lightweighting is one way that additive is really making moves in the industry, but there are others as well. For example, we see a lot of action in tooling right now. People are creating fixtures, jigs, tooling setups for machining and operations using additive. Those are usually low-volume parts, that are needed quickly, so this is a case where half the time these don't need to be metal. For example, many that are being printed are using composite materials because it's strong, light and it isn't going to mar a metal part.
There are many that are being printed, using something like a gripper to hold it in a lathe. Also, it is used in low volume production. So, additive is great doing hundreds of parts as opposed to thousands. If there is a specific case where you've got an order and it's not ten bazillion parts, but a manageable number, sometimes additive is the best way to go. Especially because another use case is handling short-term, quick demand applications. So, additive is used to produce something quickly at a moment's notice and get it out the door. If you have orders, or if you have a machine in the field that broke and you don't want to spool up to make a run of new parts, additive can be used in the machining industry and the digital part production industry. It's really starting to take hold, and we're seeing a lot of it out there today.
Bill Butcher: Rahul and Ashley, I can't thank you guys enough for spending the time discussing the unique value delivered through the digital part production solution. We've covered a lot of different topics on this podcast series, and we talked about challenges and trends. And before we end the podcast though, Rahul, just a couple more questions for you. Quickly could you summarize the main advantages for the machinery industry to embrace digitalization and how that advantage can be applied to part manufacturing?
Rahul Garg: Thanks, Bill. So, leading companies are discovering how the future of digital part production lies in adopting new technologies to connect various applications and processes using a comprehensive digital twin and digital thread. Digitalization is here to stay. This is a big turn that's happening in the industry, and the faster companies can adopt it, the more successful they will be. Also, it can be leveraged across their entire business, including even parts that get manufactured by them or by their suppliers. Therefore, by taking advantage of the digital twin and digital part production processes and digital threads, they can make it easier to cut data transfer times, eliminate duplicate tasks, improve the flexibility and eventually ensure that they're delivering the highest precision quality parts at the shortest possible time. And more importantly, this gives them the ability to provide and create a strong feedback loop across their organization. So, to ensure that their manufacturing shop floor is connected to their manufacturing engineering process, it is connected to the front-end design process and further ensures that that flow of information and collaboration can happen in a very streamlined manner at the fastest possible time. That is some of the biggest value that digitalization can bring to part manufacturing. It will behoove the companies to look at this very seriously so that they can take advantage of these capabilities to improve their overall business.
Bill Butcher: Yeah, I think you nailed it at the beginning of your statement when you said digitalization is here to stay. I think that's becoming clear to most people. Let's just take that thought though down one step further. We talked about digitalization, but if I'm a machine manufacturer today, why do you feel it's critical that I evaluate this solution? Basically, why should the digital part production solution be considered?
Rahul Garg: As I mentioned, at the end of the day, even if you're a machinery manufacturer performing tasks: making parts, cutting parts in your factory or getting parts made by your supplier, a digital part production solution helps fully merge your digital process and your physical processes. This is probably one of the most important steps at which parts are getting made. And having this continuous digitalized communication feedback loop will help ensure that the parts that are getting made are of the highest possible quality. And timing can ensure that any changes you make through this process are communicated in the fastest possible time.
Additive connects the entire production operations to cut data transfer rates, eliminate duplication, improve collaboration and overall automate the entire process. Take full advantage of digitalization. And to me, this is achieved through three important areas. Firstly, highly automated CAM (which takes advantage of things like feature-based machining) improving the speed at which you do your CAM programming and takes advantage of the best-in-class knowledge built into your company for constant reuse. Secondly, is synchronized part production to ensure that your part production processes are taking advantage of all efficiencies for your company. This allows your teams to automate the planning process, scheduling process, integrate the quality inspection processes and use inline inspection to ensure that the machining time is not wasted, thus minimizing scrap. Lastly, additive is becoming mainstream, and a mechanism to drive new capabilities into the overall product. This factor improves the delivery capabilities of a product or machine by creating new parts and creative designs which can be manufactured in innovative ways to improve the overall speed and performance of your machines by reducing the weight and improving the strength to improve durability.
Bill Butcher: That's great, Rahul. Thank you, Rahul and Ashley. It's been a pleasure to speak with both of you today on this episode and Rahul with you on the entire series. I think you guys did a great job of highlighting not only digital part production but also why it's such a positive opportunity for the machinery industry. We look forward to hearing you both contribute to additional podcast series soon. Until then, this is Bill Butcher saying thank you for joining us. Have a great day.
---
Xcelerator, the comprehensive and integrated portfolio of software and services from Siemens Digital Industries Software, helps companies of all sizes create and leverage a comprehensive digital twin that provides organizations with new insights, opportunities and automation levels to drive innovation.
Listen to the DPP Podcast04 audio podcast.
Also, for more information on Siemens Digital Industries Software products and services, visit siemens.com/software or follow us on LinkedIn, Twitter, Facebook and Instagram.
Siemens Digital Industries Software – where today meets tomorrow.
Related links:
Listen to DPP Podcast01 – an introduction to Digital Part Production
Listen to DPP Podcast02 – highly automated CAM
Listen to DPP Podcast03 – synchronized part production
Listen to DPP Podcast04 – benefits of additive manufacturing

About our experts:
Rahul Garg is the Vice President for Industrial Machinery & SMB Program, responsible for defining and delivering key strategic initiatives and solutions and global business development. He and his team are responsible for identifying key initiatives and developing solutions for the industry while working closely with industry leading customers and providing thought leadership on new and emerging issues faced by the machinery industry. Rahul's experience and insight are derived from 25 year career delivering software-based solutions for product engineering and manufacturing innovation for the global manufacturing industry, spanning a career in R&D to program management, sales and P&L management and having focused exclusively on the industrial machinery and heavy equipment industry since 2007.
Ashley Eckhoff is the Marketing Manager for Siemens Manufacturing Engineering group, concentrating on Additive Manufacturing. He has a background in engineering and has been with Siemens for over 20 years in various capacities. He has spent the past few years deep-diving into additive manufacturing in both product design and marketing roles.
This article first appeared on the Siemens Digital Industries Software blog at https://blogs.sw.siemens.com/thought-leadership/2021/12/28/digital-part-production-additive-manufacturing-ep-4-transcript/