What's new in Simcenter System Simulation 2210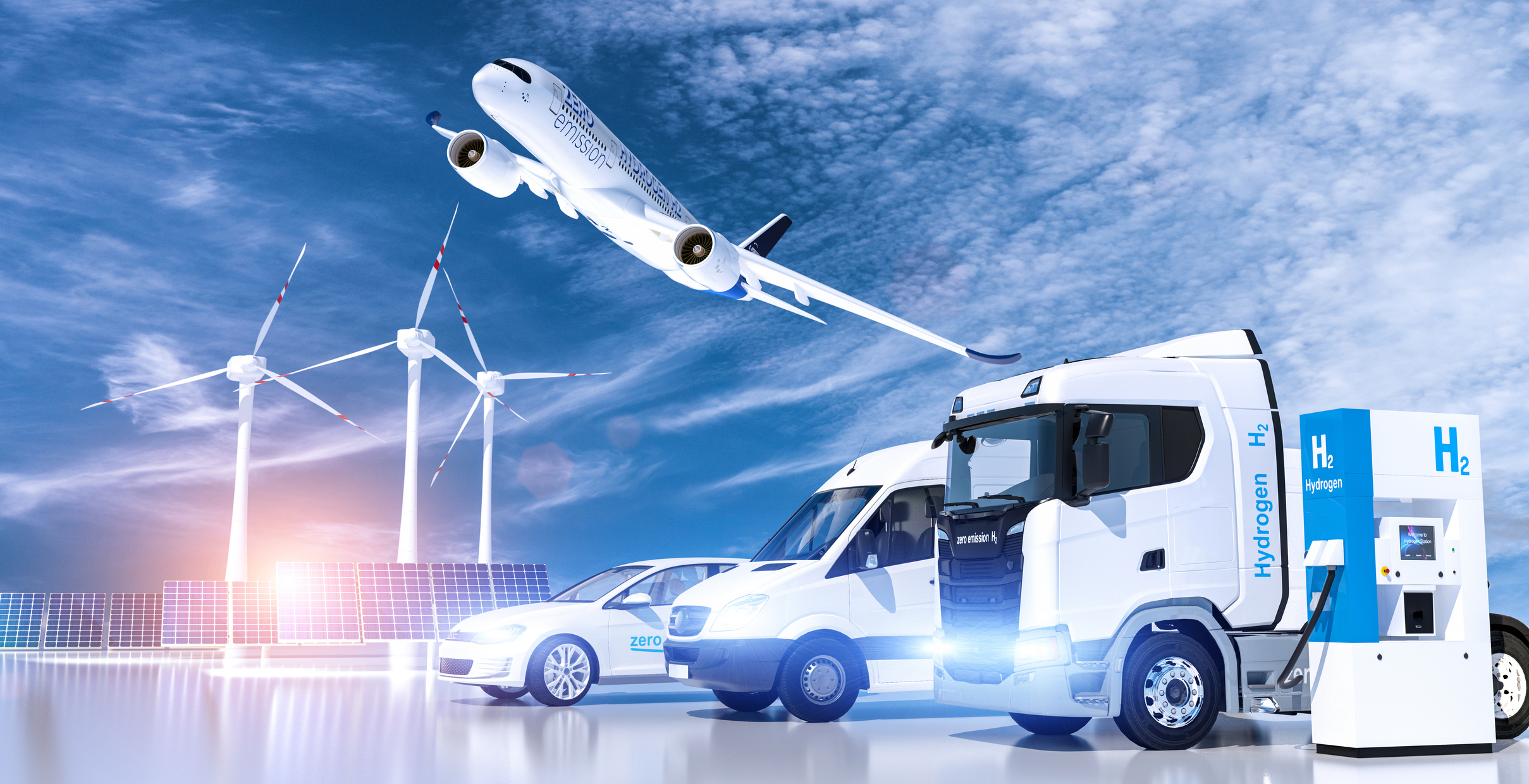 The new release Simcenter System Simulation 2210 is out! This release continues to support engineers working on the most complex and innovative products dealing with the challenges of today and tomorrow. The new functionalities will help you to model more complexity, explore new possibilities, go faster and improve integration with your colleagues and partners.
Jump directly to:
---
Simcenter Amesim 2210
Sketch animation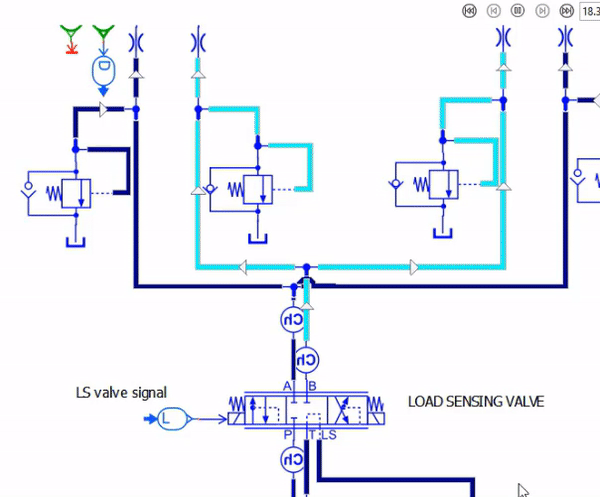 One feature that will benefit most of our users is the new Sketch Animation overlay. It offers the ability to replay simulation results and highlight the system's behavior directly on the Simcenter Amesim sketch. This means that engineers can visually understand and collaborate on their models by observing the variation of significant quantities throughout the simulation, represented directly on the sketch, with the help of animated lines and components.

To learn more about this new feature, look at its dedicated blog post.
Data import and Table Editor

For users who must convert data contained in spreadsheets to Simcenter Amesim native format, the selection template in Data Import allows to apply predefined conversion rules on the data. Engineers will save time converting their data and using them in their models.
For the data in Simcenter Amesim tables that must be processed, the new Table Editor UX offers a preview to see the effects of interpolation and extrapolation methods. This means that users will better understand how computation methods in the table-type parameters affect the component behavior.
CAD import for tank models
Simcenter Amesim 2210 CAD import offers sketch generation, which has been extended to tank models. This means that fuel systems engineers who must perform a lot of analysis related to the performance and safety of their system will save time to get results out of their model while tank parameterization has been secured, removing risk of mistakes.
Driving cycle manager app
We've extended the Driving cycle manager App to further support users who build complex or multiple driving cycles for their vehicle simulations. You can now generate concatenated or single driving cycles out of a database or import tools only in a few clicks.
Fuel cell parameter identification tool
The new Simcenter Amesim Fuel Cell Parameter Identification Tool enables to quickly identify the unknown but mandatory parameters of a predictive fuel cell electrochemical stack model from a few experimental polarization curves. This is especially helpful for users who don't have access to detailed stack information in early concept phases, but still need a faithful representation of the fuel cell stack behavior in any operating conditions to rightly size the components in the larger system.
Heat Exchanger Assistant
The Heat Exchanger Assistant in Simcenter Amesim 2210 has been expanded with functionalities for the brazed plate type of heat exchangers, including a dedicated parameterization GUI and automated model generation.
Vehicle integration for EV/HEV powertrain and chassis
The Simcenter Amesim Gear Losses calculations for ISO14179.1 equations have now been extended to planetary gears models. This means that Electric and Hybrid Transmission engineers will optimize the whole transmission efficiency to get the maximum range of EV/HEV vehicles.
Extending to vehicle integration and ride comfort, Simcenter Amesim Vehicle Dynamics Model has been extended to take into account the Horizontal Wheel Compliance. This means that engineers will optimize the whole Vehicle chassis behavior in interaction with the E-Powertrain to get the maximum ride comfort of EV/HEV vehicles.

Flettner rotors for wind-assisted shipping
An important new component has been added for ship designers, shipowners, or shipping companies who want to investigate the effect of assisted wind propulsion on fuel consumption and CO2 emissions. Simcenter Amesim 2210 offers dedicated models of Flettner rotors that will enable the evaluation of their impact on both retrofits and new ship design, operating under representative weather conditions.
Read more about this feature in this blog.
2D Mechanical converting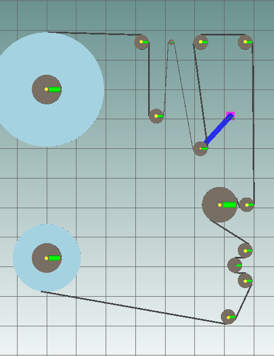 Simcenter Amesim New 2D Mechanical Converting now offers detailed models and demos for all possible web manufacturing machines for long, thin, and flexible materials, often found in applications like battery manufacturing or paper mills. Engineers can now optimize the whole machine, including the controllers using Siemens PLCSim interface.
3D Digging forces (heavy equipment)

For Construction Equipment engineers who must perform a lot of analysis related to Performance and Losses of their systems, Simcenter Amesim New Digging Forces calculations offers detailed equations of all sequences of digging maneuvers. This means that engineers will optimize the whole machine's efficiency at work.
Modelling regular pressure drops
Simcenter Amesim 2210 now offers a wider range of options to model regular pressure drops in hydraulic networks and a tool to visualize the effects of these options. These options include a catalog of absolute roughness values for a wide range of materials, which means that regular pressure drops can easily be set in a complete network. The possibility of using Colebrook's equation also makes it easier for a system engineer to work with various tools in our portfolio.
---
Simcenter Flomaster 2210
Executable Digital Twin creation workflow
Simcenter Flomaster 2210 offers new capabilities which help you transform your simulation model to an Executable Digital Twin (xDT). Simcenter Flomaster 2210 now provides a dedicated xDT workflow using the new xDT boundary components. With Simcenter Flomaster 2210, engineers can quickly export a model that can be directly deployed onto an industrial edge device and used in real-time monitoring and control systems.
Simcenter Flomaster 2210 and the Industrial Edge ecosystem now offer a streamlined process with the ability to author, implement and run models in a robust environment. This supports a full deployment using workflows from virtual commissioning to operation for applications like virtual sensing, error reporting and diagnostics, leak detection, and forecasting.
Drift Flux Model
For thermo-fluid systems engineers working in green energy need to account for the effects of two-phase conditions on flow rates when working with fluids including ammonia, CO2, and hydrogen. Simcenter Flomaster includes a drift flux model using the Bhagwat–Ghajar correlation that calculates the relative velocities of the liquid and vapor fractions accounting for slip ratio between the two phases and the relative volumes of vapor and liquid. This means that engineers will fully understand the flow regime at different points in the pipe and the pressure and flows through the system.
Improved performance for large systems
For fluid systems engineers who need to perform many or long simulations, our Simcenter Flomaster 2210 offers improved simulation performance through enhanced results writing performance, the ability to filter the results written, and used of SIMD instructions. This means that simulations can be run more quickly, allowing quicker access to results from a given simulation to evaluate results and more simulations to be run in a given time frame allowing a fuller understanding of the design space or more increments on a given design to be evaluated.
Drag Reducing Agent
For oil pipeline design and operations engineers who want to optimize the location, dosage, and timings when use of Drag Reducing Agent (DRA) in pipelines, our Simcenter Flomaster 2210 offers the modeling of DRA in pipeline systems. This means that engineers can evaluate the optimum location for DRA injection points and the volume of DRA to be injected to reduce pipeline running costs and ensure the efficient use of DRA.
---
Simcenter Webapp Server 2210
Batch editor
In Simcenter Webapp Server 2210, we have added a new functionality to support model owners or model consumers who need to simulate models with batch studies. The latest batch editor offers the ability to create and edit a batch configuration from scratch to vary any parameter on any number of runs. This means that engineers now have a very light workflow to create batch studies without switching back from Simcenter Amesim to Simcenter Webapp Server.
Want to know more?
These and many more new features are part of Simcenter System Simulation 2210 and are now available for download on our Support Center. Check out our blog posts and how-to articles for more news and helpful information !
This article first appeared on the Siemens Digital Industries Software blog at https://blogs.sw.siemens.com/simcenter/whats-new-in-simcenter-system-simulation-2210/