The most aerodynamic car designed with Siemens software (Webinar)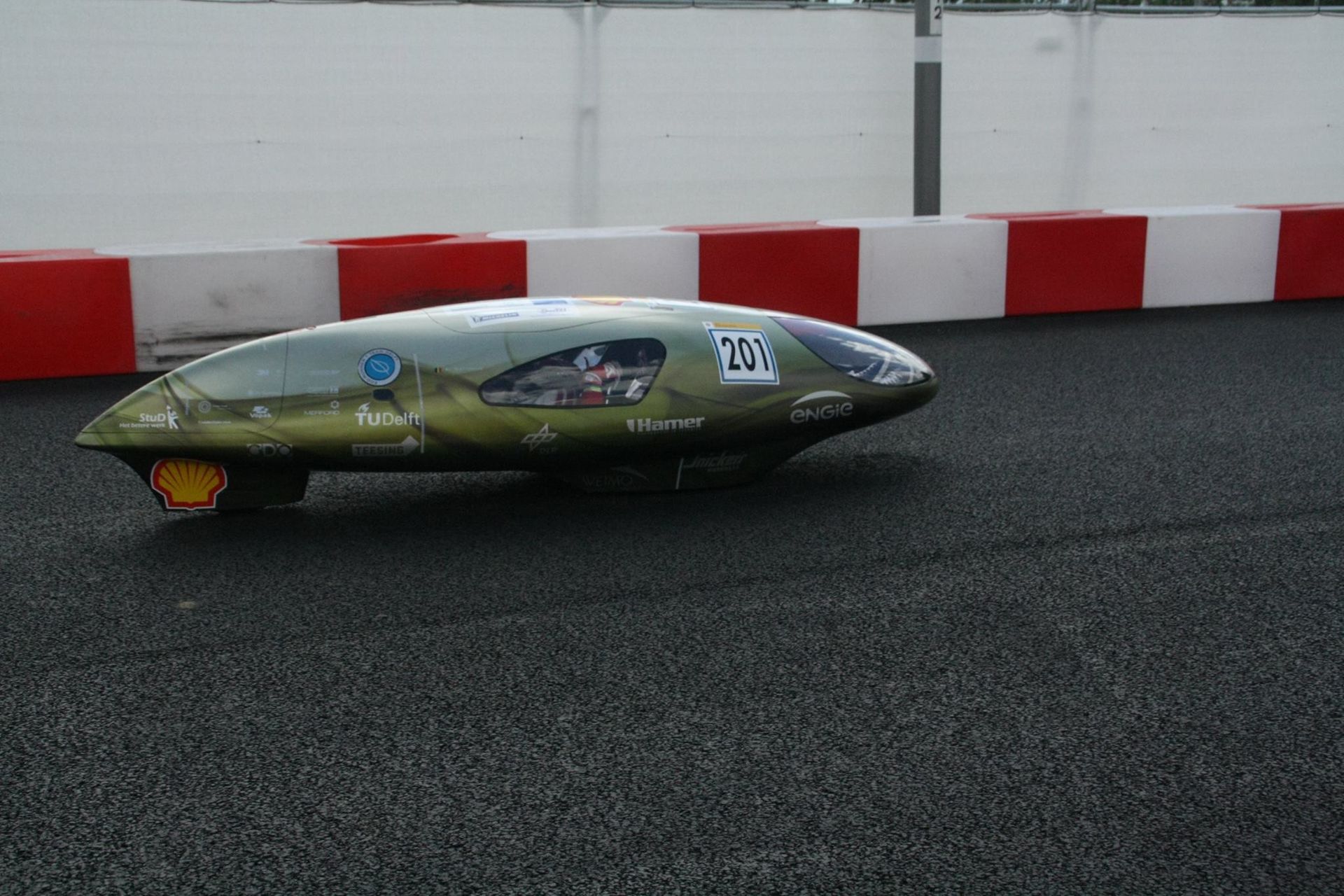 CRONUZ EV from Applus IDIADA simulated in Simcenter STAR-CCM+
Register here to attend the webinar from Applus IDIADA
I can already see your eyes rolling from Motown to Munich! Fine.
'The most aerodynamic concept EV compact SUV designed with Siemens software' – Happy?
Now that the wordsmithing is taken care of, my original claim still stands to some extent.
Formula for drag coefficient
Of course, there isn't one standard way to define what 'most aerodynamic' means. Aerodynamicists have long used the ubiquitous 'drag coefficient' (Cd), a dimensionless number, to define aerodynamic performance. Smaller the Cd, smaller the drag or air resistance on the vehicle when air flows directly over the car. Cd depends on the force acting on the body, density, speed of vehicle and the frontal area.
There's also 'drag area' – Cd*A – which takes into account the frontal area of the vehicle and is a much better measure of the aerodynamic performance.
With Cd as the criteria, what is the most aerodynamic concept car ever designed using Siemens software?
Meet CRONUZ, a concept Electric Vehicle (EV) from the stable of Applus IDIADA and the joint-record holder of the most aerodynamic car ever designed with a Siemens software. Designed with virtual testing from Simcenter STAR-CCM+ and wind tunnel testing, the Cronuz checks in at an eye-popping Cd of 0.19, the result of a seamless marriage between the designers and aerodynamicists.
Is that good, you ask? Most cars today average a Cd of 0.30, while some – Tesla Model S & Model 3, BMW 520d, Mercedes-Benz CLA, Toyota Prius, Audi A4 and Alfa Romeo Giulia among them – hover around 0.22-0.25. SUVs and pickup trucks average a Cd of 0.3-0.4.
A 10% improvement in aerodynamic performance for EVs gives a 5-8% increase in range. Minimizing EV range anxiety is a major challenge to overcome for manufacturers and the CRONUZ is a step in the right direction towards offering atleast 300 miles per charge for customers. It's a whole different story that the average person drives only 40 miles per day, yet higher range is the No.1 requirement from EV consumers. It is for this reason that aerodynamic improvements and reduction in drag is key to the success of EVs.
Unveiled at the Geneva International Motor Show (GIMS) 2018, the CRONUZ is a 4-seater C class SUV with two electric motors, a battery pack of 200 liters and weighing 1500 kgs, designed for a range of 250 miles (400 kms).
The story of the CRONUZ is a masterclass in aerodynamic design and balancing the conflicting requirements from stylists and aerodynamicists. Taking 18 months from conception to production, the concept EV comes armed with innovative active aerodynamic systems for the front fairing and an active rocker, a major driver for drag reduction. The active systems are hidden at low speeds and parking scenarios and are only deployed at high speeds and highway driving scenarios for improved aerodynamics.
With computational fluid dynamics (CFD) simulations in Simcenter STAR-CCM+, Applus Idiada explored over 600 design proposals virtually, progressively incorporating drag-reducing concepts into the next design.
"We knew from Simcenter STAR-CCM+ that we can achieve a record drag value even before building a prototype", says Enric Aramburu, Fluids Engineering Product Manager at IDIADA.
The CRONUZ is hands down the most aerodynamic car ever designed with Simcenter STAR-CCM+, a title it proudly shares with another concept car from Mercedes-Benz – the Concept IAA (Intelligent Aerodynamic Automobile), almost completely developed with CFD and delivering a Cd of 0.19.
Mercedes-Benz Concept IAA simulated in Simcenter STAR-CCM+
You can read about the development of the IAA here – Mercedes-Benz concept IAA development
On October 25, Enric Aramburu will deliver a webinar on the development of the CRONUZ. Whether you are an automotive industry professional or a car enthusiast, Enric's talk will be invaluable in understanding how virtual simulations are ushering in record-breaking aerodynamics and extending EV range.
Register here to join the webinar from Applus IDIADA on Oct 25, 2018
On that note, here are some of the most aerodynamic production cars:
Volkswagen XL1 (Cd – 0.19)
Say hello to the (joint) winner of the coveted title for 'The most aerodynamic production car ever designed. With a limited number of 250 cars produced for sale in Europe and at a price tag upwards of 110,000 Euros, only a handful few can lay claim to having driven the most aerodynamic production car in history. Did I mention the fuel efficiency of 300+ miles per gallon? The average American spends upwards of $1,400 a year on gasoline. I don't know about you but that's a lifetime of savings (and bragging rights, of course) if you do somehow get your hands on one of these.
Volkswagen XL1 (By RudolfSimon [CC BY-SA 3.0 (https://creativecommons.org/licenses/by-sa/3.0)], from Wikimedia Commons)
General Motors EV1 (Cd – 0.19)
The first commercially-produced electric vehicle from a major automaker, the pioneering EV1 set the stage for the present-stage mad rush towards electrification. Only leased out with limited production and eventually discontinued (to be precise, recalled and destroyed) due to a myriad of factors, the EV1's incredible aerodynamics stands to this day as a testament to the design prowess of the Detroit automaker. The famous predecessor to modern-day electric cars even counted Tom Hanks and Mel Gibson among its owners.
GM EV1 (By EV1A014_(1).jpg: RightBrainPhotography (Rick Rowen)derivative work: Mariordo (EV1A014_(1).jpg) [CC BY-SA 2.0 (https://creativecommons.org/licenses/by-sa/2.0)], via Wikimedia Commons)
Tatra 77a (Cd – 0.212)
What's a car from 1935 doing here? Helmed by Paul Jaray, designer of the famous Zeppelin airship, the Tatra 77a has withstood the test of time (and advanced technology) as one of the most aerodynamic production cars in history. Jaray used the Zeppelin manufacturer's wind tunnel to test the Tatra, a ground-breaking idea at the time. In both aerodynamics and design process (using wind tunnels), the Tatra is an iconic, revolutionary vehicle paving the way for modern day aerodynamic design.
Tatra T77a (https://commons.wikimedia.org/wiki/File:Tatra_T_77a.jpg)
As for the most aerodynamic car ever designed, put your hands together for:
Ecorunner VI (Cd – 0.048)
Ecorunner VI, a hydrogen powered smart-car protoype, was designed by the students at TU Delft to compete in the Shell Eco-marathon. Focused on fuel-efficiency, the Ecorunner VI prototype beat the record held by – you guessed it – Ecorunner V (Cd – 0.0512)
Ecorunner VI (By Precorunner tudelft [CC BY-SA 4.0 (https://creativecommons.org/licenses/by-sa/4.0)], from Wikimedia Commons)
If you are wondering where the ultra-fast Formula 1 cars are in this list, there's a reason for their absence. The Cd of Formula 1 cars hover around 0.7-1.1, mostly due to open wheels and wings and appendages. Their extreme speed is thanks to the huge downforce generated by the wings and the ultra-powerful engines.
See you at the webinar from Applus IDIADA – a must-attend for anyone involved with automotive design, electric vehicles and vehicle aerodynamics, not to mention car enthusiasts.
Don't forget to register using the link below.
This article first appeared on the Siemens Digital Industries Software blog at https://blogs.sw.siemens.com/simcenter/the-most-aerodynamic-car-designed-with-siemens-software-webinar/