Products
Introducing Simcenter Flotherm 2019.2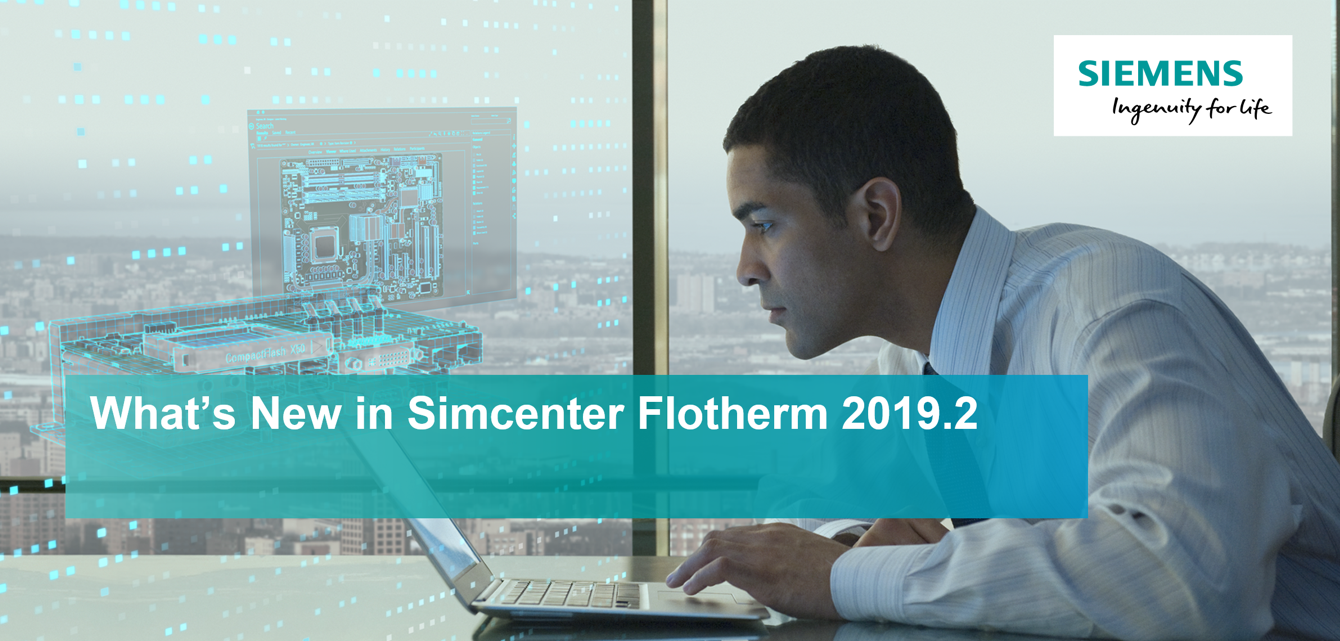 One of the best parts of my job as the Product Manager for Simcenter Flotherm is showing our users what we're working on and observing their reactions when seeing a great new feature for the first time. I've had some memorable meetings in the months leading up to the 2019.2 release, with a level of enthusiasm that I've not seen for any previous version. This is especially true for the plot creation acceleration feature that get plots on screen 1000s of times faster than ever before. Countless smiles and positive comments for that!
This Simcenter Flotherm 2019.2 release is aimed at pushing electronics cooling analysis productivity up to new levels for post-processing workflows, potentially saving 1000s of engineering hours on the most complex projects. Simply making the plots appear faster is an important and obvious productivity hike, but there are many other time savers as well. A few of my favorite enhancements:
Plot location linked to objects. If the object moves in a future model variant, the plot follows along.
Plot location linked to maximum temperature. If the maximum temperature location changes in a model variant (say after the power distribution is updated), the plot automatically moves to find it.
On Demand Tabular Data. Need the operating point of a fan? Just select the fan and the data appears instantly. Need the flow rate through a vent? Works the same way. In fact, all Flotherm objects now work in this way, making results interrogation a point and click process.
Find Tool for Results. Search for any kind of numerical result, and Simcenter Flotherm will select the objects that meet your criteria. E.g., find and select all Flotherm objects in a model that have surface temperatures greater than 40 degC, or find and select the component on a PCB that has the maximum junction temperature.
Post Processing Automation. In terms of saving engineering time, the best new feature of all is full scripting support for all post-processing features. This makes any post-processing workflow fully automated and fully customizable. For those users that really push Flotherm in terms of model complexity, results analysis has transformed from a lengthy manual process into a single click operation to run a script that is done in a few seconds. You can literally save hours of engineering time per model with this capability. For large thermal engineering groups that create 100s of Simcenter Flotherm models per project, this time saving multiplies quickly.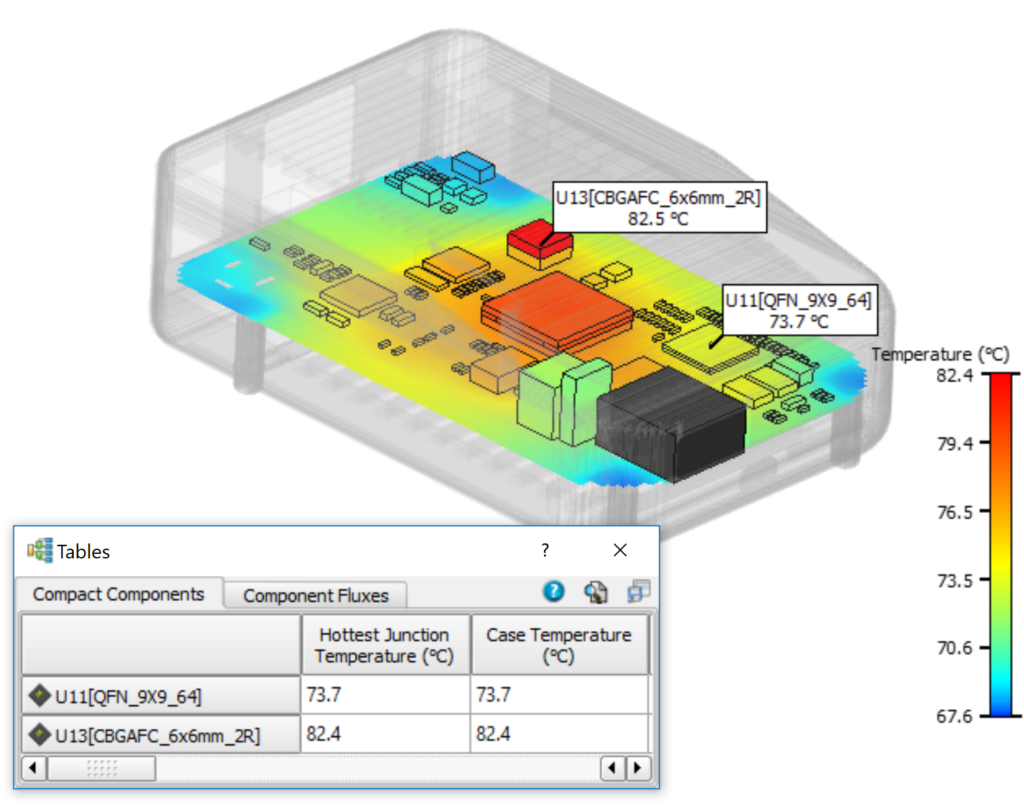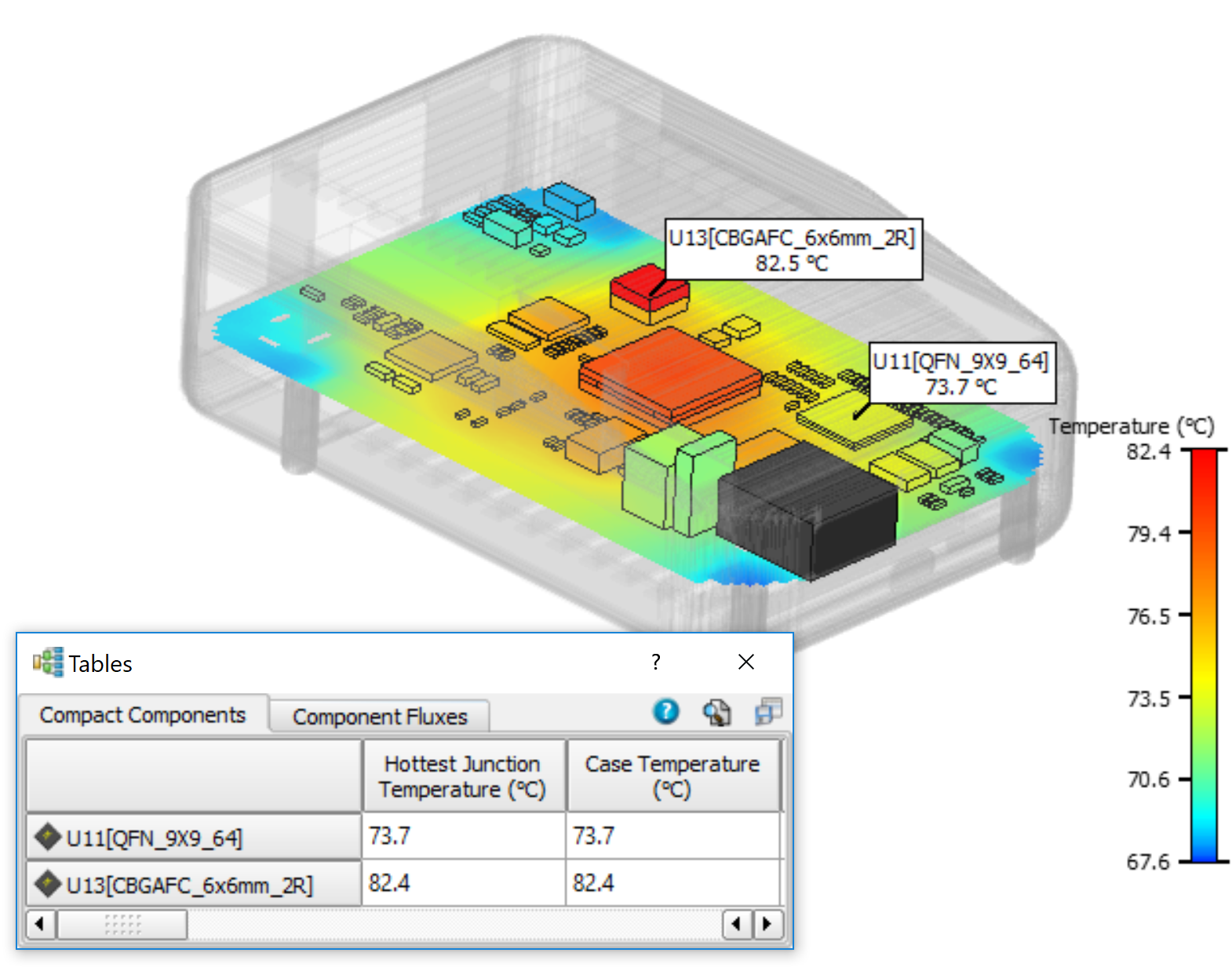 This Simcenter Flotherm 2019.2 release also improves the thermal digital twin support for modeling semiconductor package and mobile device applications in two ways:
Support for multiple temperature sensors in the Power Controller Smartpart
Curve based definitions of thermal conductivity vs temperature for semiconductor materials.
These extensions build on the Boundary Condition Independent Reduced Order Modeling (BCI-ROM) and Thermal Netlist extraction features released mid-2019 to create a flexible, fast, and accurate set of tools for the thermal design of semiconductor packages and thermal model supply chain support.
Simcenter Flotherm 2019.2 is available for customer download now from Support Center. Please look out for further upcoming videos, online presentations, and detailed blog posts on new Simcenter Flotherm 2019.2 capabilities in early 2020.
This article first appeared on the Siemens Digital Industries Software blog at https://blogs.sw.siemens.com/simcenter/introducing-simcenter-flotherm-2019-2/