Products
It's a wrap! What happened at ATE 2023?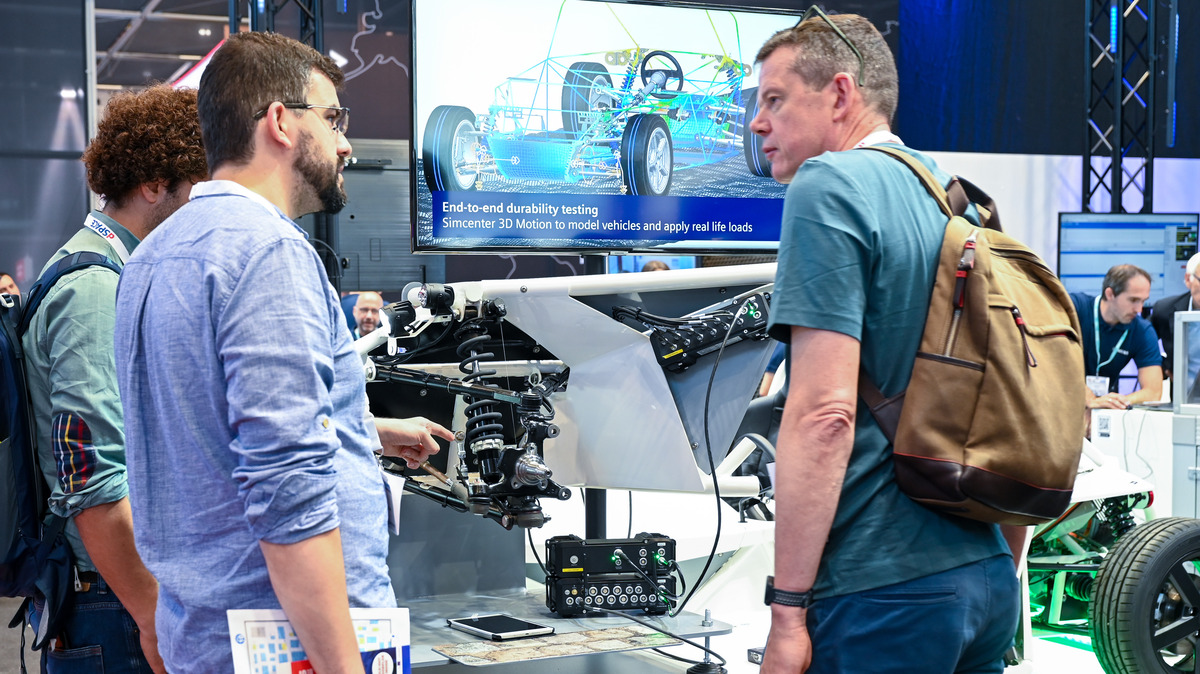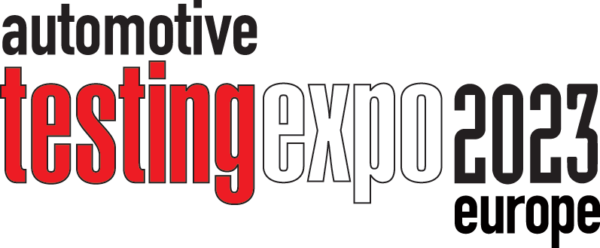 The Automotive Testing Expo 2023 was an extraordinary event, showcasing the latest advancements and cutting-edge technologies in the automotive industry. Among the numerous notable exhibitors, Siemens Simcenter Physical Testing Solutions stood out, captivating visitors with their comprehensive testing solutions and unwavering commitment to driving innovation.
See it and test it yourself
Visitors had the opportunity to witness and experience our technology firsthand at the expo. The booth was alive with captivating demonstrations that showcased the breadth and depth of their solutions. Experts in the field were readily available to personally demonstrate the solutions upon request and connect visitors with the right people for specific inquiries.
Watch this recap video of day 1 and experience the booth as if you were there (again).
The demos and the experts
The most exciting part of the expo was being able to join the live demonstrations! Our experts in the fields personally demonstrated our solutions at your request and linked you with the right people for the right things.
The Simcenter SimRod stole the show on day 2, attracting immense attention. This must-see demo featured over twenty different solutions and applications. Visitors were particularly thrilled by the immersive virtual reality (VR) experience, allowing them to sit inside the SimRod car and embark on an informative VR-guided journey.
Live presentations at the booth
Next to the demonstrators and the Siemens staff, you could also find 5-minute live presentations at about some of our highlighted topics at ATE 2023. You could choose your own topic of interest and return to the booth for a quick presentation about specific solutions, where you could directly talk and ask questions about it with the expert. In many instances, presenters invited listeners to witness live demonstrations, showcasing how the solutions worked in real-life scenarios.
Just to feed your curiosity, here's a bullet list of the topics presented on day 3:
Sound source localization
Autonomy Data Analysis solution
Durability Testing with rugged data acquisition system
Durability Processing
ADAS Critical Scenario Creation
e-powertrain NVH Testing
End-of-line Testing
EV battery Vibration Testing
Thermal Testing of semiconductor devices
Virtual Prototype Assembly
NVH simulator
So, what's next?
If you were there, I'm sure you discovered all the demonstrators and experts present; and if you weren't there: you totally missed out! But don't worry, we will return next year with even more energy.
In any case, we'd like to invite you already to join us for the next edition. Mark your calendars and join us for Automotive Testing Expo 2024. Stay tuned for updates and be sure to be a part of the exciting future that Siemens Simcenter Testing Solutions has in store.
See you next year!
This article first appeared on the Siemens Digital Industries Software blog at https://blogs.sw.siemens.com/simcenter/automotive-testing-expo-2023-ate/