Products
SimRod experience: the electric vehicle digital twin demonstrator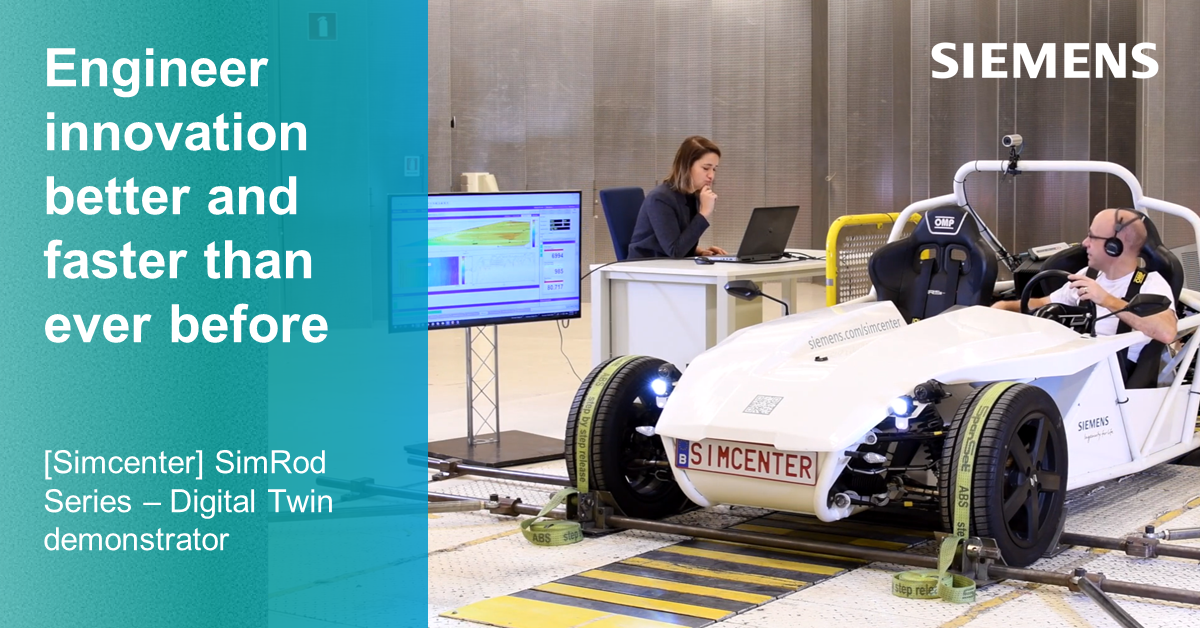 The early adopter-days for the electric vehicle market are coming to an end
Early-adopters decision making is quite unique. When choosing an electric vehicle, early adopters made their decision based on the WOW effect of driving a unique vehicle. In return, they accepted or even embraced the differences with traditional vehicles. They wanted an Electric Vehicle, in that order: Electric first, Vehicle second. Consequently, they selected a vehicle in a limited market space. They were also ready to pay the "early adopter tax", or for that matter, accept the government sponsoring to get what they want :-).
Well, guess what: the early-adopter days for the EV market are over. The market is opening. New customers will compare the Vehicle aspect to any other Vehicle out there. This comparison extends to all performance attributes, including the cost of ownership. The pressure on price is as high as on any other vehicle, making performance optimization even more challenging. Countermeasures cannot be too expensive to implement. The clock is running, the race is on.
It's a multi-physical world
This sentence almost sounds like song lyrics, right? What I mean is: in the real world, physical phenomena are linked. And so are the engineering disciplines.
Traditional example: the never-ending fight between NVH and durability. Meanwhile, that is properly understood and tackled.
But what about the interaction between thermal, mechanical, and controls? I'll give an easy-to-understand example: to optimize powertrain performance, the controls engineering team came up with the ideal traction control algorithm. All this took to implement was a firmware upgrade on the prototype vehicle. This however led to unexpected torque fluctuations, caused by mechanical resonances, amplified by control feedback. In its turn, this caused vibroacoustic discomfort and in the long run early mechanical fatigue and thermal failure on the inverter and motor.
Capturing all of this requires multi-physics modeling and testing. Only with a test-calibrated, multi-physics digital twin, it is possible to evaluate the impact of this update. Thinking in silos has simply become too dangerous. Simcenter combines multi-physics simulation, test, and engineering services to support customers at every step in their digital journey and drive innovation into their products and shorten time to market.
The SimRod electric vehicle combines modular test results and modular simulation models
Traditional testing serves product performance validation. Traditional simulation models serve design decision making. Both have their role to play, both activities cost a lot of development money and time. Clearly, we cannot afford to test each and every vehicle variant. Nor can we build reliable models of all aspects of the full vehicle as a whole.
The answer: modularity. Just like the assembly line puts together a vehicle, the digital twin should be developed with modularity in mind. This implies carefully thinking about the interfaces between components and considering all disciplines and performance attributes. The key to success is to use those models to get a clear view of full vehicle performance as early as possible. For example, by implementing some of those models in a so-called "X-in-the-loop" test bench. Physical components can be tested in combination with a virtual vehicle running on a real-time system in such a bench. This approach allows easy evaluating of system performance for a wide range of variants of the virtual vehicle and enables critical integration tests earlier. Very important to properly model human behavior in all of this, allowing the implementation of realistic drive cycles for performance evaluation.
Interested? Watch the on-demand webinar on System-in-the-Loop testing
Simulation models should inter-connectable, across disciplines, with standardized interfaces. In this process, test-calibration of the individual modules is even more important, since errors will only amplify in the assembly process. The testing effort, in addition to going multi-physics, should also support this modular process. Test results should be relevant for component model calibration. And obviously, your test and simulation platform should support all of this. An example of this: check this video on Structural dynamics engineering.
I'm a test guy, both feet on the ground. Let's test this on the SimRod electric vehicle!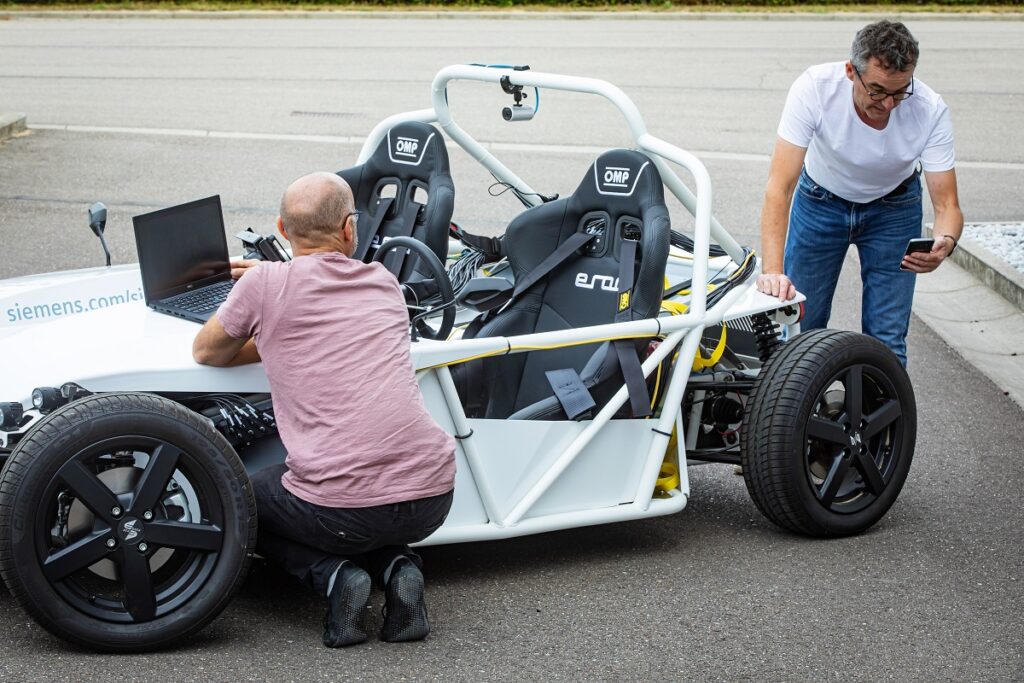 Proof of the pudding is in the eating. Customers don't drive models, they drive cars. Maybe except for the happy few test drivers invited to our HIL simulator :-).
How can Simcenter help the digitized development process?
I selected the SimRod to put Simcenter to the test. We use this vehicle to show how the Simcenter platform covers your testing and simulation needs in a state-of-the-art way.
Take a look at this video to get an idea on which disciplines we covered this far and why we claim that Simcenter is the beating heart of the digital twin. And feel free to get in touch if your challenge is not covered. It will give us ideas to expand the library of demos – or reveal some of the stuff that is running but not yet ready for publication.
Stay tuned!
This article first appeared on the Siemens Digital Industries Software blog at https://blogs.sw.siemens.com/simcenter/the-simrod-experience-the-electric-vehicle-digital-twin-demonstrator/