Corporate
The growing digital gulf among machine builders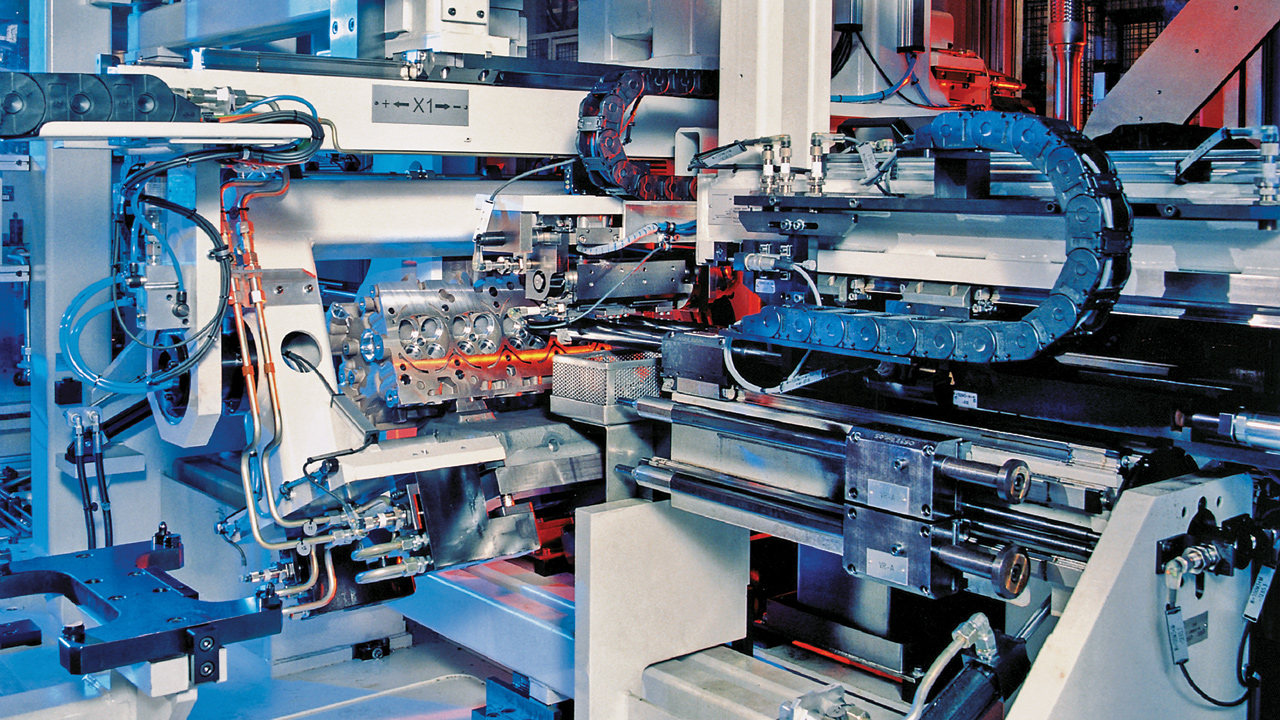 Machine builders and line designers of all sizes are constantly finding new ways to improve their products and production systems. But while these efforts create new opportunities for some, they also create challenges for companies struggling to keep up.
Next-gen simulation
To put it simply, modern forms of simulation and virtual commissioning are slashing production timelines by at least 25 percent for many machine builders, taking the risk out of line and machine commissioning, and increasing product quality and performance in the process. The use of physics-based modeling is also creating a huge advantage for companies whose simulations truly demonstrate how a product will act when subjected to the laws of real-world physics. And if you don't think this kind of simulation is important, take a look at the stories of poor machine performance that caused one Google supplier to comment, "It was a dumb thing about physics," when a commissioned drone kept tipping in windy conditions.
You can also take the example of Komatsu, the Japan-based manufacturer of construction, mining, forestry and military equipment. Using a full digital twin and digital solutions like Siemens Mechatronic Concept Designer for NX, Komatsu creates simulations that provide as much insight as a real-world prototype, with the added benefit of being able to test and modify this simulation repeatedly in a virtual setting. The company is also able to perform virtual commissioning to fully test their PLC code in a virtual environment, speeding up development time and resulting in far fewer errors at the time of real-world machine commissioning.
"The fusion of the real and virtual worlds is a key component and a significant theme in aiming for next-generation manufacturing based on Industry 4.0," explains Takafumi Asatani, who works in the Control Development Department within the System Development Center. "We wanted to achieve virtual commissioning to carry out efficient control software development in an environment that virtually recreates the actual machinery."
Shifting left
Like digital twin, Shifting Left is an expression you'll hear a lot more in the coming months. It refers to the process of taking activities that have traditionally been done sequentially (one after the other) and performing them in parallel, earlier in the development timeline. In the world of machine building, for example, companies have traditionally asked their mechanical, electrical, and automotive engineers to perform their design work in separate steps. But companies are now trimming their production timelines by having these engineers perform their work in parallel with each other, and even in collaboration in many cases.
As Asatani of Komatsu adds, "Using Mechatronics Concept Designer, we can execute development steps that maintain consistency between mechanical design and control design right from the concept design stage."
How is this possible? By having end-to-end design solutions that enable multidisciplinary collaboration and the reuse of key project data. With Mechatronics Concept Designer, for example, a functional model provides a common language for mechanical, electrical, and automation engineers to work together in parallel, which helps you deliver designs faster and with fewer integration issues late in your design process.
Moving forward in machine building
Whether a machine builder is small, medium, or large, the kinds of technology discussed in this article are already a reality of their competitive landscape. And day by day, the gulf grows larger between companies that are taking advantage of new digital solutions and those that are sticking with the status quo and focusing only on completing the orders in front of them.
Do you work in the machine building or line building industry? Are you looking to improve your production processes to stay ahead of tomorrow's competition? If so, be sure to register for the webinar, Leading the Way in Simulation-Driven Machine and Line Design. Hosted in partnership between Longterm Technology Services and Siemens Digital Industries Software, this webinar will show you solutions like Mechatronic Concept Designer in action and will give you the opportunity to learn how they can specifically help your business moving forward.
Or if you'd like to chat about this or any other areas where you're looking to optimize your processes, contact us.
Philip Glennie, Ph.D. is the Director of Marketing and Sales at Longterm Technology Services. Over his career, he has worked extensively in the world of enterprise software, including ERP, APS, and PLM solutions. He is dedicated to helping companies of all sizes take their next step forward in Industry 4.0.
Longterm Technology Services based in London, Ontario, Canada, is a recognized Siemens Smart Expert Partner with over twenty years of deep experience helping companies supercharge their products and processes with Siemens Digital Industries Software.
This article first appeared on the Siemens Digital Industries Software blog at https://blogs.sw.siemens.com/partners/the-digital-vs-status-quo-gap-among-machine-builders/