Corporate
Teamwork between partners = win-win-win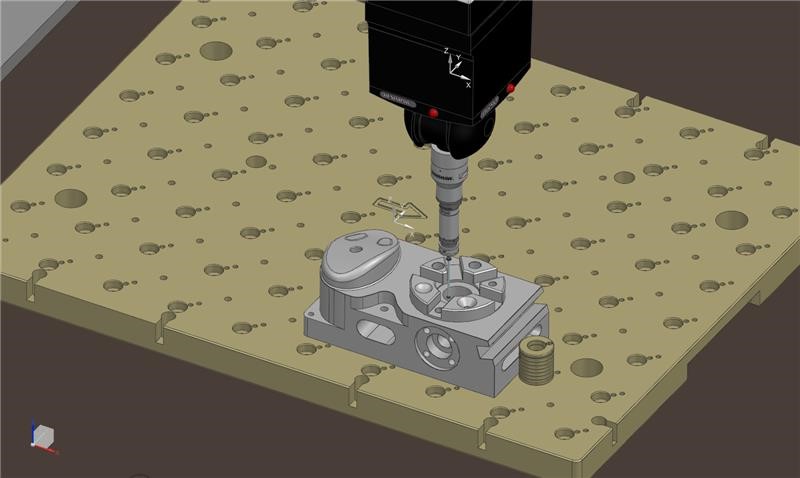 When we talk about partnership, we often quote a well-knows African proverb, "If you want to go fast, go alone. If you want to go far, go together." Two of our solution partners also know this to be true. The long-term collaboration between Cytrus AG and Janus Engineering AG began decades ago and continues to proper. By focusing on their respective core competencies in CAD, PLM and CAM developed over 20 years, they leverage each other's specialized expertise to optimize mutual customer success and efficiencies. Cytrus relies on good partnerships, like Janus Engineering AG, to provide customers a wide range of expertise and to master complex projects.
While many service providers offer a breadth of knowledge only a few offer in-depth knowledge and expertise that complex projects require. You can try to master all of it on your own and risk the project failing – which many do – or you can master them together with a reliable partner — just like Cytrus and Janus Engineering do. Join forces, combine your knowledge and lead complex projects to success together.
Tapping into specialized experts
As Siemens Smart Expert partners, both Cytus and Janus understand the value of specializing in a specific product or domain close cooperation and transparency to harness the core competencies each partner possess for the benefit of their customers. One example is C-Mill, a leading technology and services firm in the cutting production of complex parts for the medical technology, watch, fluid systems, aerospace and technology markets.
C-Mill needed an integrated measurement process within the part manufacturing solution portfolio. They already used NX software solutions for computer-aided design and manufacturing. However, part inspection using a coordinate measuring machine (CMM) was an independent operation that was almost entirely detached from the overall parts production process. The actual online programming caused machine downtimes and in general the programming and evaluation was very time-consuming due to manual activities.
Because the engineers at C-Mill experienced the benefits of a seamless process chain from the 3D model to the finished part using NX CAM software for offline machine tool programming, they turned to local partner Cytrus AG to inquire about software for offline programming of the existing measuring machine. As NX experts, Cytrus knew that the CMM inspection programming capabilities within NX software provide a state-of-the-art solution for offline measuring machine programming streamlines the entire CMM inspection program development and measurement analysis process.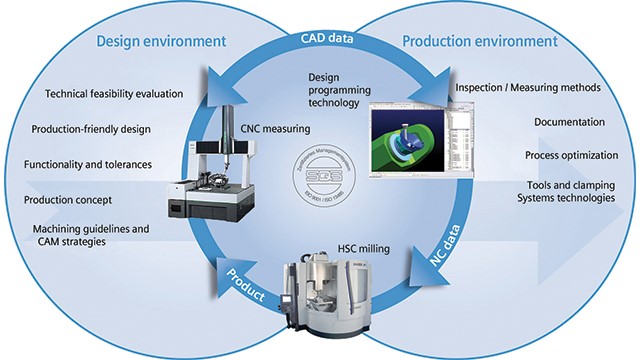 Achieving success with digitalization expertise
C-Mill was the first customer in Switzerland to use the NX software CMM inspection programming capabilities so to ensure successful implementation, they sought the guidance of Cytrus who knew just who to call. Together, Cytrus and Janus conveyed conceptual solution approaches in a mutual agreement while providing regular updates and reviews on project status about the development progress and about possible implementations. The result was a solution that integrated inspection programming and simulation with their entire NX software infrastructure to move toward digitalization streamlining and automating the entire production workflow from CAD models to finished and measured parts.
C-Mill benefits from the bundled knowledge and core competencies of both companies. In close cooperation, Cytrus and Janus Engineering created a complete solution for greater efficiency, precision and security in the part manufacturing area, while taking into account every requirement for an integrated process chain. Their relationship, specialized expertise and technology alignment again proved to exceed customer expectations and make significant strides toward building a digital enterprise.
Lisa Langley is the Director of Global Partner Communications and Programs at Siemens Digital Industries Software.
This article first appeared on the Siemens Digital Industries Software blog at https://blogs.sw.siemens.com/partners/teamwork-between-partners-is-a-win-for-all-siemens/