Corporate
View manual assembly processes via video-based analytics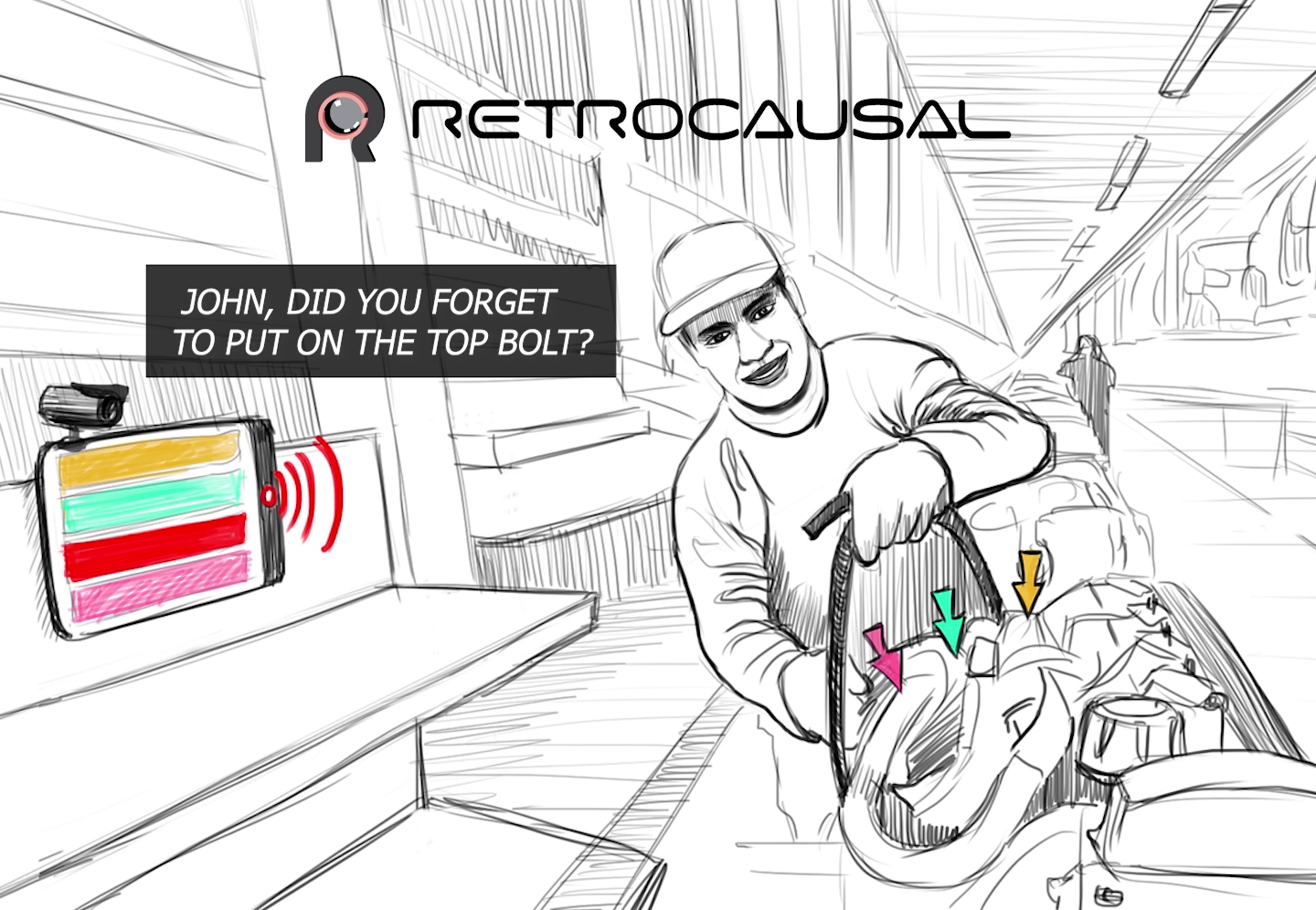 In the last ten years, employment in the U.S. "temporary help supply" industry has more than tripled. These workers are often less skilled, leading to higher training requirements and quality and productivity challenges. At the same time, experienced manufacturing associates are retiring at the highest rates since the industrial revolution started and taking valuable internal process knowledge with them. Another trend in manufacturing is the increasing customer demand for customizations, which means that multiple product configurations are needed on the same line. All these factors lead to increased quality woes for discrete manufacturers, where Cost of Poor Quality (CoPQ) is already at a massive 20 percent of total sales.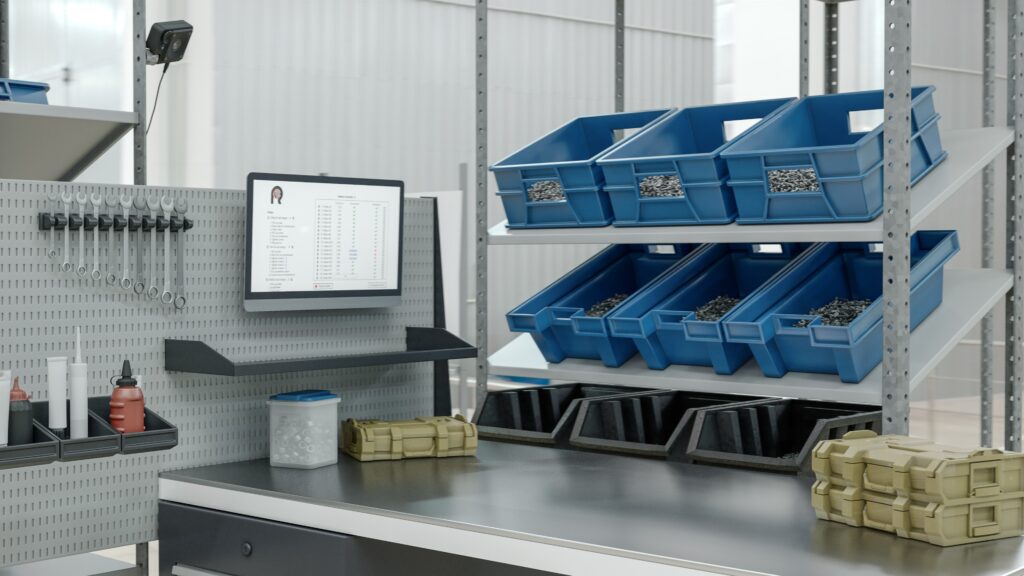 Humans, not robots still rule
There is a widespread belief that robotics will replace manufacturing jobs. However, many instances show industrial robots operating more slowly than human labor, taking up more space, and adapting a lot less than humans. That is why many major manufacturers have recently been turning back to human workers.
Today, the digital twin concept creates digital representations of "assets" deployed across supply chains, and recent advances in digitization are beginning to add tools that provide visibility into "processes" and "places" as well. There is relatively little in the way of representing the "people" that interact with these assets, power these processes, and work across these places. Siemens already leads this frontier through its Process Simulate Human solution, which enables realistic simulation of human-powered tasks and optimizes process cycle times according to industry-standard ergonomics libraries.
Plugging into digitalization software
Retrocausal, a Siemens Software and Technology Frontier Partner, and Siemens are partnering to provide visibility into live manual assembly processes through video-based analytics and real-time task guidance. Retrocausal's platform called RetroActivity ™ automatically builds computational models of a complex physical task, such as an assembly activity, given only a handful of recorded demonstrations of the task. Once such a model is built, RetroActivity can finely track the job status from live video, guiding a worker through the task, provide independent training, and perform analytics. RetroActivity's analytics capability identifies non-value-added activities across processes, unexpected variability in process times. It traces assembly mistakes through a line, whereas its digital work instruction capability offers audible and visual alerts to help the operator avoid assembly mistakes. Retrocausal claims to improve first-time yields by 10 percent, reduce manual assembly related quality issues by 60 percent, and reduce operator training times by 44 percent.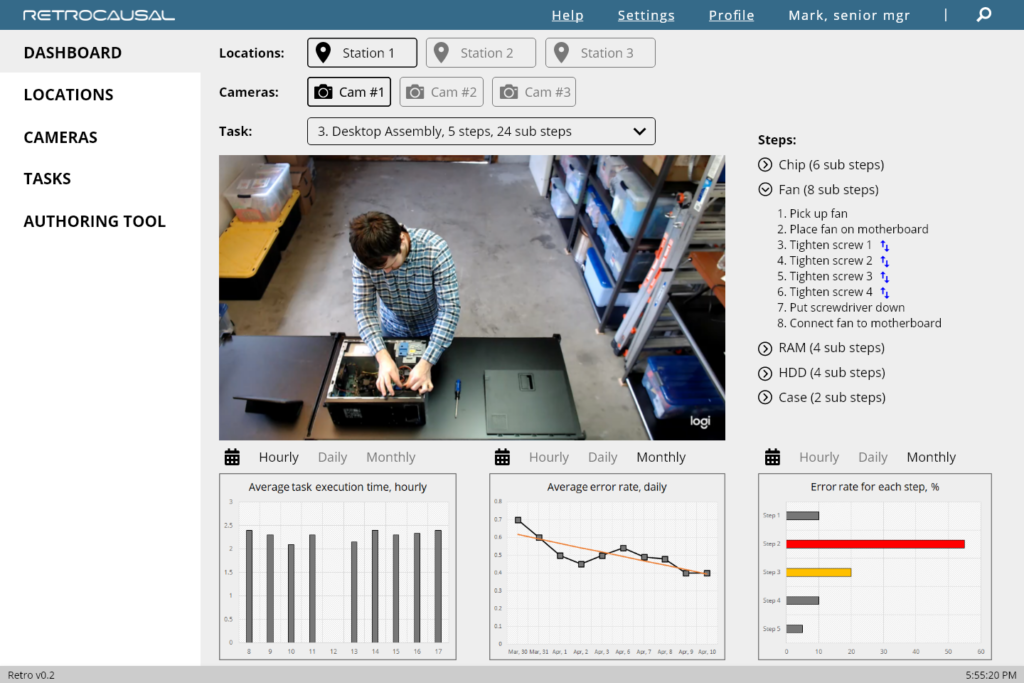 RetroActivity is available as a seamless plugin for Siemens Opcenter that enables RetroActivity to know individual product build configurations as they arrive at an assembly workstation and adapt its analysis of worker steps accordingly. The integration also allows combining RetroActivity's manual process analytics with the diverse measurements from tools and technologies in the Teamcenter ecosystem into dashboards that provide a 360° view of the factory floor.
The company is also further exploring integrations with Siemens Process Simulate, so their platform can autonomously simulate alternative workplace designs and propose action items for continuous improvement.
Cool right?! Read how they worked with NASA to develop just-in-time training for those critical times when communication is delayed. Then, watch a video of job status tracking capability for complex assembly tasks.
Zeeshan Zia, Ph.D., is the CEO and co-founder of Retrocausal. Retrocausal is backed by the leading Japanese venture capital firm, Incubate Fund, and NASA's Human Research Program. Previously he led a team of scientists at Microsoft's HoloLens organization focusing on productivity improvements for frontline workers.
Retrocasual is a Siemens Frontier Partner. The Siemens Frontier Partner Program helps early-stage technology startups develop and bring to market breakthrough solutions for 3D printing, robotics, and augmented and virtual reality. Frontier Partners receive access to industry and domain expertise, our portfolio of software solutions, and resources to help companies innovate, scale, and shape the future of product design and manufacturing.
This article first appeared on the Siemens Digital Industries Software blog at https://blogs.sw.siemens.com/partners/how-to-view-the-manual-assembly-processes/