Corporate
Get the design right the first time using a digital twin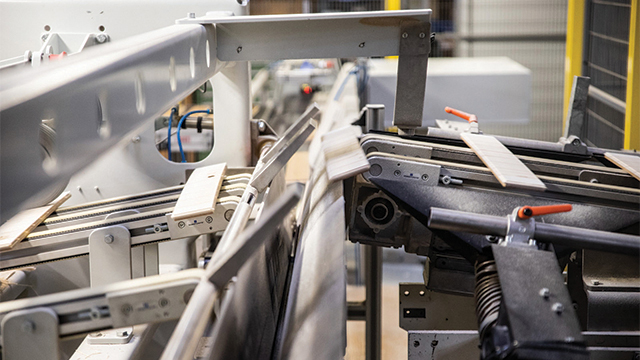 First attempts at any project or product development rarely result in the final deliverable version. Using the NX suite, Solid Edge and Mechatronics Concept Designer can get you there faster without ever having to build – and rebuild – the hardware. Just ask Solution Partner ACAM Systemautomation GmbH (ACAM), who did this for a custom industrial equipment manufacturer, Willingshofer. Using Siemens solutions, ACAM helped create a digital twin to verify and optimize machine designs over several iterations for maximum productivity and uptime without first building any hardware.
NX trifecta for machine designers
For computer-aided design (CAD), Willingshofer used Siemens Solid Edge for its ease of use and comprehensive 3D capabilities. They leveraged computer-aided manufacturing software NX CAM because it can pull 2D and 3D data from Solid Edge and other CAD systems that have varying file formats to create programs that are easily modified during the manufacturing process.
Also, within the NX suite, Willingshofer chose Mechatronics Concept Designer (MCD) to work the best for modeling and simulation for its ballistic design concept. They realized that unlike a model-based tool, MCD allows one not only to see what the design looks like but validate that it works.
Multi-disciplinary digital twin design functionality
ACAM and Willingshofer put the combo of technology to the test for a parquet flooring manufacturer client who needed a fully automated floorboard production line that could accommodate not only different sizes and weights of wood but multiple three-dimensional material movements. It was also important to have a tool that could verify and optimize designs for predictable results using a digital twin of the production line.
"We actually dismissed designs that were not sufficiently tolerant of irregularities in upstream processes."

Johannes Huber, design engineer at Willingshofer
Fast productive testing gets the design right
before

production

Extensive testing of the digital twins of critical parts of the floorboard production line verified the design. Because Mechatronics Concept Designer is part of NX, it comes with full CAD functionality that enables users to make and try modifications within the software. Those successful design variations can then be fed back to Solid Edge with full associativity that only takes a matter of seconds.
Watch Mechatronics Concept Designer in action
Willingshofer knows that predictable results are what customers want, but they have been hard to come by in the past, especially in custom projects. Siegfried Willingshofer, Co-owner and Chief Executive Officer at Willingshofer conclude, "To create common ground to discuss implementation details with customers, we are now using the Mechatronics Concept Designer as early as the proposal phase."
Read the German version: Mechatronics Concept Designer im praktischen Einsatz
Michael Komposch is sales manager at ACAM Systemautomation who has initiated many innovative customer projects. Mr. Komposch attaches great importance to delivering customer value to build a trusting customer relationship. Being solution-oriented is not just one a strength but a basic attitude.
This article first appeared on the Siemens Digital Industries Software blog at https://blogs.sw.siemens.com/partners/how-do-i-get-the-design-right-the-first-time-using-a-digital-twin/