Thought Leadership
3 Ways DVCon US 2023 is Going to be Different This Year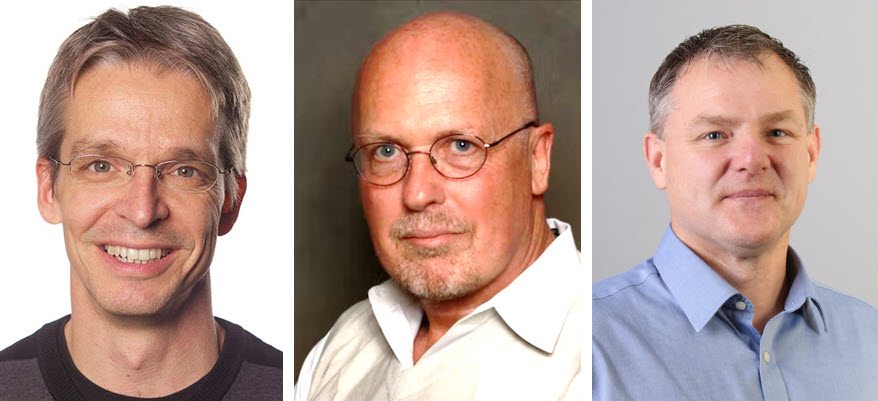 1 – The Tuesday keynote
For the first F2F/IRL DVCon since 2020, the Steering Committee wanted a fresh alternative to the typical "EDA keynote" of prior conferences. Certainly, the title of this year's keynote suggests that they have found a speaker who will bring a unique perspective: "What Do Farming, Steel, and Space Have in Common?", by Siemens' Dirk Didascalou. At Dirk's level, EDA and the chips and systems we create with it are but one (very important) part of much larger picture – something that we in the trenches sometimes have trouble seeing. While his talk will take us up into space, he promises to bring it back down to earth and show how the hard work of the DVCon audience effectively turns the complexity of products spanning a very wide-variety of markets into competitive advantage for their employers. Dirk's presentation is on the Tuesday of the conference from 1:30pm – 2:30pm, Oak-Fir (2nd floor)
2 – The Tuesday luncheon
Followers of Harry Foster's reports on the 2022 Wilson Group Survey already know that some surprising new data has emerged – and it's not pretty. In a nutshell, many previously positive trends for our industry now appear to be reversing! In his presentation at the Tuesday DVCon luncheon (right before Dirk's keynote, Harry will share some recaps of the survey data to give the audience a reminder and/or provide some context – but the talk will not be a data dump. Instead, the main focus of his remarks will be to explore the implications and questions raised by the troubling results – and propose potential solutions. Microphones will be available for the audience to discuss the proposed solutions with Harry in real-time. You will not want to miss "A Data-Driven Escape from the Verification Pit of Despair" — Tuesday 12:30pm –1:30pm, Pine-Cedar (2nd floor).

3 – A new take on leveraging AI/ML automation to improve verification
One ladder to help climb out of the pit of despair is AI/ML technology. In the booth at DVCon – and in a long-form tutorial titled "Evolutionary and Revolutionary Innovation for Effective Verification Management & Closure" on Thursday from 9am to 12:30pm in the Siskiyou room, Darron May's team will be showing their latest, just-announced solution that has verification-focused AI/ML at its heart: Questa Verification IQ software. It's an all-new web-based, collaborative framework providing scalable verification management with minimal install cost, while achieving device and OS independence – on-prem, or in the cloud. With AI/ML under-the-hood, it to helps D&V teams overcome the host of challenges associated with the dramatic rise in design complexity of sophisticated, next-generation integrated circuits. All this data-driven automation accelerates verification closure, streamlines traceability, optimizes resources, and ultimately shortens project schedules.
These are just 3 elements of a really strong overall program – and I can't wait to see everyone next week!
Joe Hupcey III,
for the Siemens EDA team
Reference links:
The DVCon US 2023 program
Questa Verification IQ fact sheet
"Homework" in advance of Harry's lunch presentation – his reviews of the data from the 2022 Wilson Research Group Survey Results: Blog series, On-demand webinar, Podcast, Whitepaper on ASIC-centric results, Whitepaper on FPGA-centric results.
This article first appeared on the Siemens Digital Industries Software blog at https://blogs.sw.siemens.com/verificationhorizons/2023/02/21/3-ways-dvcon-us-2023-is-going-to-be-different-this-year/