Products
Electronics manufacturing industry trends in 2022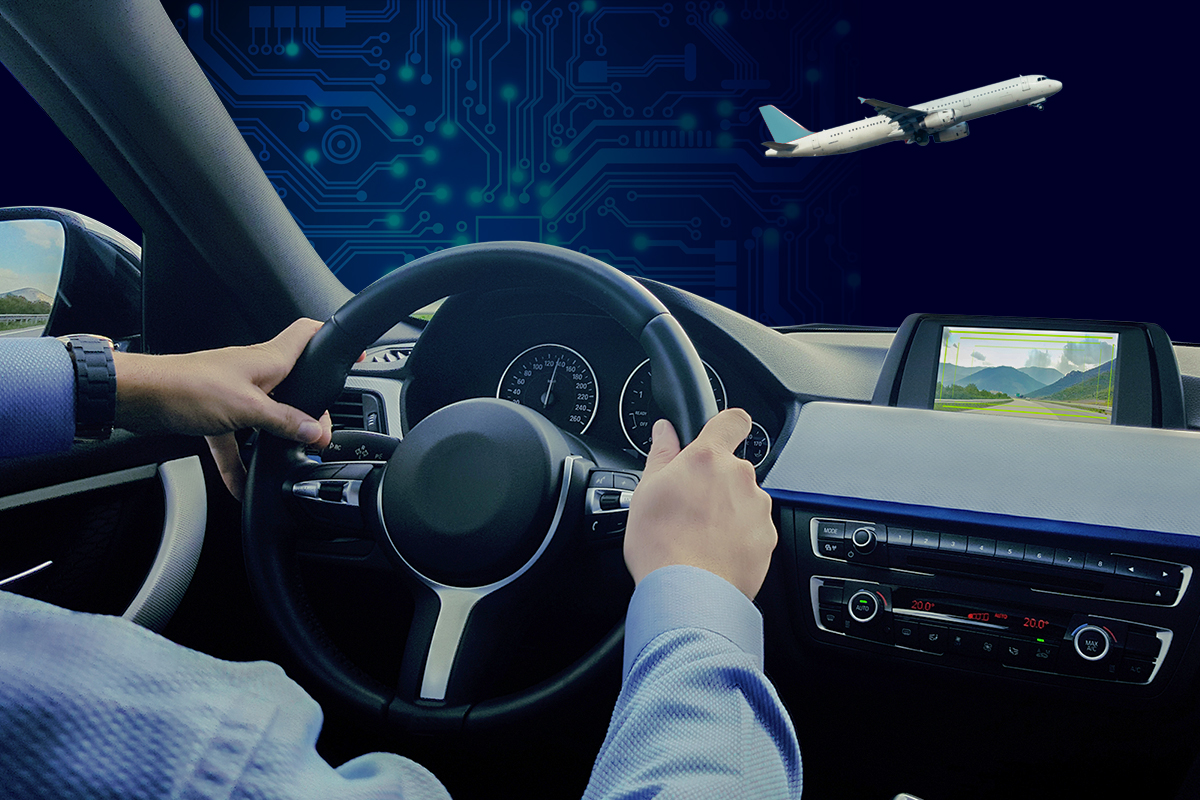 Here we are at the end of January 2022 and we're still facing many challenges that began in early 2020 with the onset of the COVID-19 pandemic. Many of us are wondering—how can we best prepare for the ongoing unpredictable reality? What challenges are likely to be the most acute and significant in 2022?
The future is difficult to predict, but there are a few trends that can give us a hint of what's coming. In this post, I break down the key trends I believe will most likely continue to pose challenges in the upcoming year, and suggest some strategies for overcoming them.
Supply chain disruption and difficulty sourcing components
Sourcing components for electronics manufacturing will continue to be a significant challenge in 2022. There is a global electronics component shortage across the board, in everything from basic capacitors to advanced microprocessors. Whereas strategic sourcing for long-lead items was typically needed only for very rare components that were unusually difficult to source, it has now basically become the norm. Today, every component in the BOM must be sourced strategically.
Over the past year or more, we've seen that manufacturers often can't source components for a full order all at once. To prevent machines from sitting idle and to accommodate partial batches, manufacturers will need to do more changeovers than ever. This is accelerating the high-mix trend—even manufacturers who didn't plan to transfer to high-mix, low volume production will be forced to do so in 2022.
Frequent changeovers are only part of the solution. OEMs understand that manufacturers also need alternatives when the components they normally use can't be sourced on time. In the past, most BOMs didn't include component alternatives at all, and if they did, it was only one or two alternatives for common items or for items that were hard to source. Now OEMs are increasingly creating five or six engineering changeovers (ECOs) from different suppliers for every component, including high-end components like microprocessors and memory. That way, if a manufacturer can't find a specific component, they can use another, similar one that is more easily sourced.
However, even if the components are similar, they aren't identical. Each component alternative is basically a new product introduction (NPI), and the stencil and the testing all need to be changed, which is challenging and can create quality issues.
New solutions are needed, like the one provided by Supplyframe, a company that Siemens acquired last year, and whose technology is now being streamlined into Valor solutions like Valor NPI, PCBflow and Process Preparation. Supplyframe technology enables OEMs to make sourcing-aware decisions in the design stage, according to the expected availability and pricing of each component in each location.
Making the right decisions in the design stage prevents problems and surprises in manufacturing and lets manufacturers plan processes according to accurate predictions of lead times in the future. It enables OEMs to take more responsibility for sourcing and become more proactive and agile in responding to both sourcing issues and target market shifts.
Global travel limitations
Managing NPI processes and manufacturer audits in international locations will also continue to be a challenge in 2022. The multiple COVID-19 waves have made it clear that we still can't assume that it will always be possible to get on a plane and fly to another country to perform audits or to monitor and control processes.
One alternative is to transition to local, or even in-house manufacturing. The Israeli solar panel company SolarEdge went that route. It built an NPI center that was originally supposed to be for small scale experimentation, with mass production occurring elsewhere. However, due to the limits on travel the company transitioned the center to high-volume manufacturing, "insourcing" production to make it easier to supervise and control.
If in-house production isn't possible, another option is to implement digital twin technology, which doesn't require a physical presence in order to manage manufacturing processes. Siemens is making this possible with automation equipment and software that can create a digital twin of the bill of process and the manufacturing process itself. With those type of virtual tools, as well as local representatives who can help manufacturers implement them, travel will no longer be critical.
Increased demand in the automotive industry
Many people stopped using public transportation during the pandemic, preferring the contagion-free safety of a private car. This has created an unprecedented demand for cars and for electronic components in the automotive industry and the supply can't meet the demand. There is an ongoing shortage of things like electronic control units (ECUs), car computers, navigation systems, and multi-media systems, with a backlog of months.
If the electronics component shortage is slowing down production in cars with regular combustion engines, the problem is even more severe in electronic vehicles (EVs) that contain up to ten times more electronic components. The demand for electronic vehicles is only expected to increase in 2022.
For example, the EU is accelerating its environmental regulations, and in 2023 all EU interstate delivery trucks will have to be EVs. There will need to be a huge increase in production of commercial EVs this year to ensure that deliveries can take place next year. Tier-1 manufacturers will need to speed up production and implement more automation and optimization in factories, which will further exacerbate the component shortage.
And let's not forget the roll-on effect of increased demand from the automotive industry: all the extra vehicles with all those extra electrical components will add significant strain in the electronics supply chain, reducing availability of components for consumer electronics.
Siemens solutions are addressing the challenges of 2022
Siemens' Valor NPI, PCBflow and Process Preparation and other solutions address many of the challenges facing the electronics industry in 2022, and we're working to make them even more valuable in the face of the new industry realities. Our goals for 2022 include delivering new and improved solutions that are reliable, out-of-the-box, and easy-to-implement, with low cost of ownership.
Stay tuned!
This article first appeared on the Siemens Digital Industries Software blog at https://blogs.sw.siemens.com/valor/2022/01/24/electronics-manufacturing-industry-trends-in-2022/