Products
Manufacturing in a resilient supply chain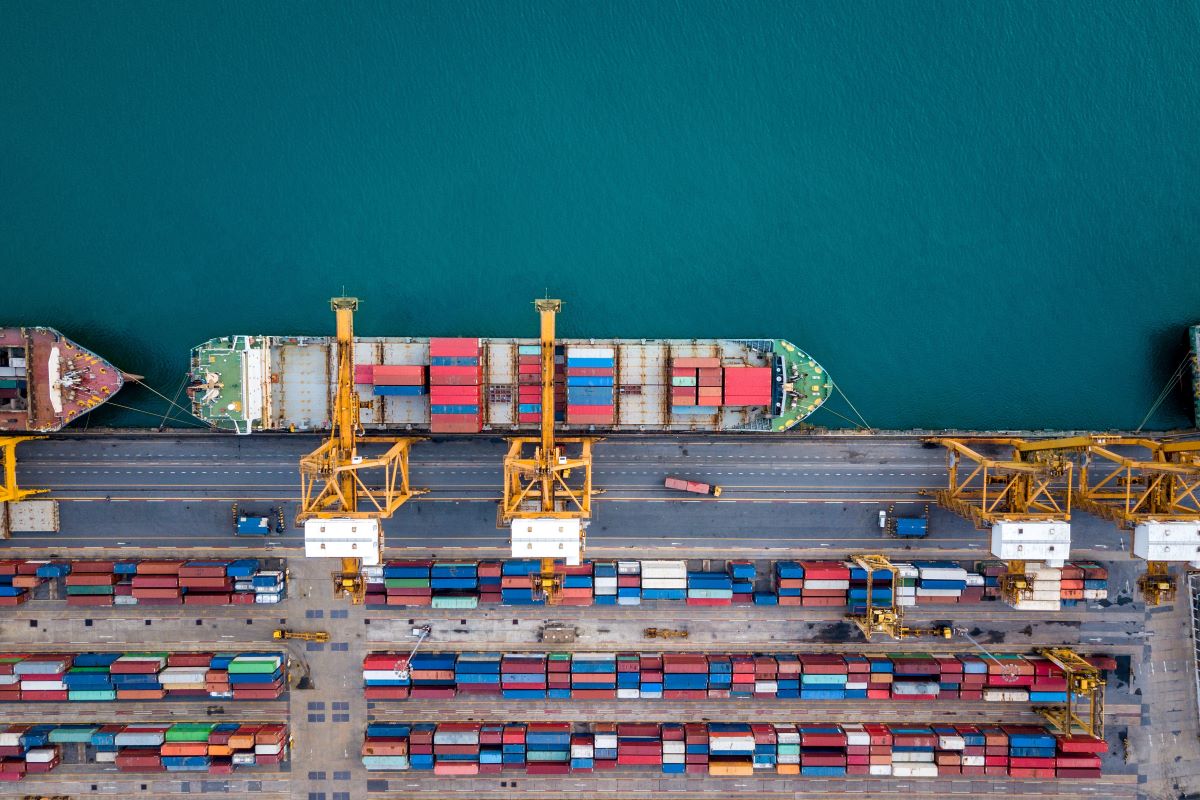 Megatrends affecting supply chains
In January 2023, the World Economic Forum (WEF) published the first Global Value Chain Barometer to help manufacturers understand the trends that are shaping global supply chains. The quarterly news bulletin looks at three "megatrends" that account for a majority of the operational disruptions in manufacturing: climate-related disruptions, geopolitical disruptions, and technological disruptions. Based on the current trends, the report describes the business implications manufacturers can expect in the coming two quarters and outlines proactive steps to ensure a resilient supply chain.
In this blog post, I will look at a few of the key focus areas from the WEF report and drawing on my recent whitepaper "Reduce manufacturing material cost and complexity", I will describe how Siemens Opcenter Intra Plant Logistics can support your resiliency strategy.
Manufacturing Adaptability
The WEF report highlights major risks affecting both supply and demand for manufacturers globally. With both sides of the equation in flux, flexibility in the production process, manufacturing schedule, material supply, and more is a key focus area for manufacturers. However, achieving that type of flexibility while also remaining profitable is a major challenge, pointing to a need to design manufacturing processes that are aligned with the material supply process.
Production processes that are aligned with the internal logistics processes in the factory are inherently more flexible. As production demand changes, material supply can automatically adapt to meet the new demand, removing a major hurdle to achieving profitable, flexible manufacturing. However, this type of alignment is only feasible with an integrated approach to manufacturing operations and internal logistics.
Supplier Diversity
Diversifying the supplier base for raw materials is a key proactive strategy suggested to manufacturers in the WEF report because it can serve as a hedge against material availability disruptions caused by shortages and trade restrictions. However, managing the transition to a diversified supply chain can be challenging. Some specialized components are only available from limited sources and identifying and qualifying additional supply sources is time-consuming.
This situation is leading many manufacturers to build surplus, safety, and "just-in-case" buffer stocks of high-risk components. A solid network between the supply chain and manufacturing operations is key to minimizing the safety stock requirements. When the demand for production materials is clearly understood and planned, raw materials can be accurately delivered to production.
The WEF report also highlights the fact that new Securities and Exchange Commission's environmental, social, and governance (ESG) requirements enhance and standardize climate-related disclosures for companies, driving a need for greater visibility into the source of materials used in the manufacturing process. For many manufacturers, maintaining clear traceability of the raw materials used in end products is a very burdensome process. A systematic, holistic approach to manufacturing and logistics is required to efficiently meet the new disclosure requirements.
Advanced Planning
Uncovering risk in the value chain is often the biggest benefit for manufacturers utilizing advanced planning capabilities, but as alluded to in the WEF report, transparency is key to identifying risk. Manufacturers need upstream visibility to understand any potential component shortages and downstream visibility to quickly respond to changes in demand. For manufacturers sitting in the middle of the value chain, visibility of their internal supply is also key to building confident lead time estimates for their partners.
Intralogistics visibility requires detailed tracking of materials both in inventory and in production. An aligned approach to manufacturing operations and intralogistics provides an efficient mechanism to maintain visibility with minimal overhead.
To be continued
If there is anything we have learned in manufacturing over the past few years, it is that there will always be disruptions in the value chain. Be sure to read my whitepaper Reduce manufacturing material cost and complexity and check back in a few months when the next WEF barometer is published for more insights into manufacturing in a resilient supply chain.
This article first appeared on the Siemens Digital Industries Software blog at https://blogs.sw.siemens.com/valor/2023/02/01/manufacturing-in-a-resilient-supply-chain/