Products
Effectively Managing Electronic Component Vendors as the Supply Chain Widens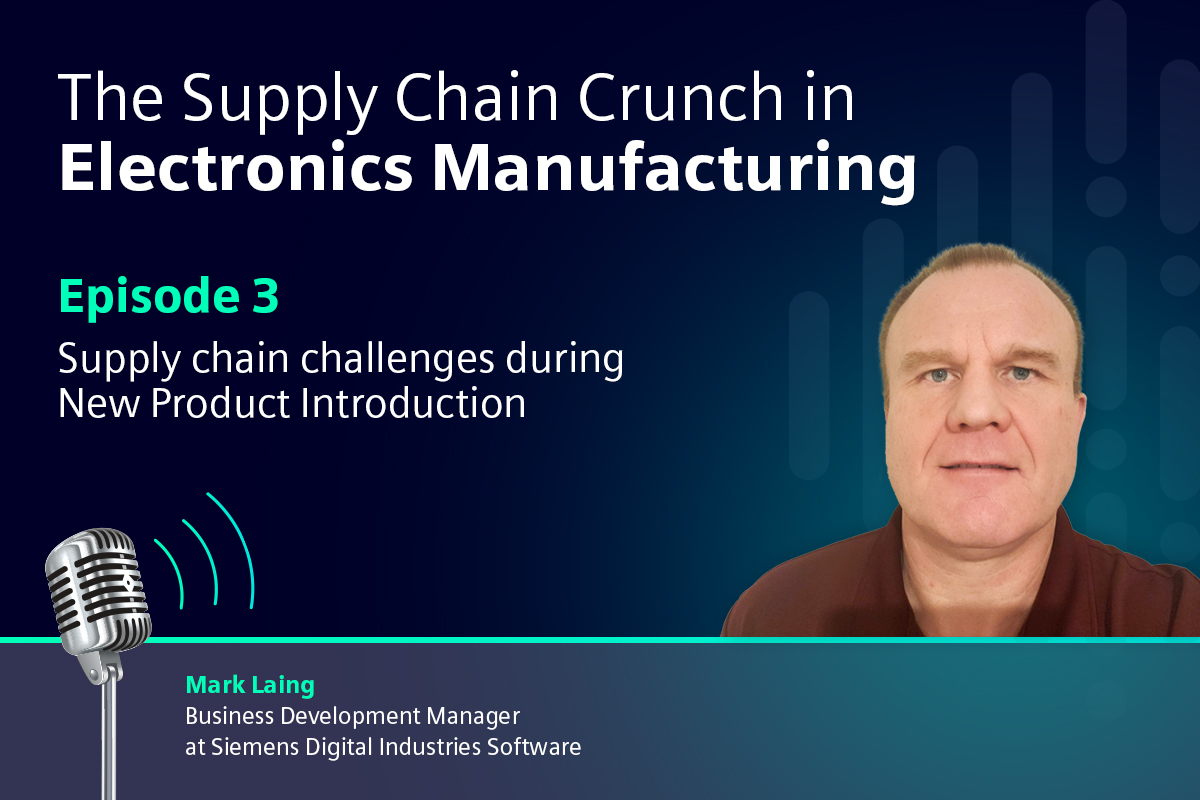 In the third of a series of WNIE podcasts, Mark Laing – Business Development Manager at Siemens Digital Industries Software – speaks with host Karen Pearman about how to scale electronic component vendor management capabilities as the supply chain grows in complexity.
Listen to the podcast now on the WNIE site, on in the player below.
In the podcast, Mr. Laing explains how instability in the supply chain has led electronics manufacturers to increase the number of electronic component vendors that they depend on. Faced with a growing list of alternative suppliers, OEMs have realized the need to optimize the component validation process.
As parts become available and other inventories are liquidated, approved vendor lists (AVLs) require constant, dynamic management. And with the trend toward high-mix, low-volume production, the need for flexibility and agility has become more critical than ever before.
Management of the AVLs requires validation of components on multiple levels:
Functional perspective
Electrical properties
Mechanical footprint, including size and shape
In order to efficiently manage AVLs and part lists, Mr. Laing looks at the challenge from two perspectives:
Contract Manufacturers / EMSs. Manufacturers are subject to a great deal of uncertainty when it comes to obtaining parts. When an order is received, will the components be available? How much inventory should they keep on hand in the event of a high-priority job? Stock levels, lead times, and pricing of components need to be taken into consideration when providing price quotes to their OEM customers. These challenges emphasize the need for efficient, bidirectional communications between the EMS and the OEM, via which component-related data must be quickly transferred.
Low volume and customization jobs. The trend toward low-volume, high-mix manufacturing appears to be accelerating, as NPIs are requiring an increasing level of customization. In such an environment, production time becomes less critical, while changeover time becomes the main challenge to profitability. Manufacturers need to develop the agility required in order to finish a batch and quickly move to the next. In order to achieve a smooth transition, there is no time for trial and error on the production line. A "digital twin" approach, in which processes are simulated and validated in software, is needed to reduce line downtime between batches.
In the "new normal" that has evolved, manufacturers must develop the flexibility to adapt production to dynamically changing priorities, scheduling modifications, and part availability, allowing them to maintain profitability and preserve product quality levels.
Listen to the podcast with Mark Laing:
Other podcasts in the series:
The supply chain crunch: a temporary trend or transformation driver? With Oren Manor, Director of business development for the electronics industry at Siemens Digital Industries Software.
Solving supply chain instability in the PCB design stage With Susan Kayesar, PCBflow Product Manager at Siemens Digital Industries Software.
3 Creative Solutions for the Component Shortage Crisis with Zac Elliott, Technical Marketing Engineer at Siemens Digital Industries Software
This article first appeared on the Siemens Digital Industries Software blog at https://blogs.sw.siemens.com/valor/2022/10/18/effectively-managing-electronic-component-vendors-as-the-supply-chain-widens/