Products
A Year in Review: Teamcenter 13.0 and 13.1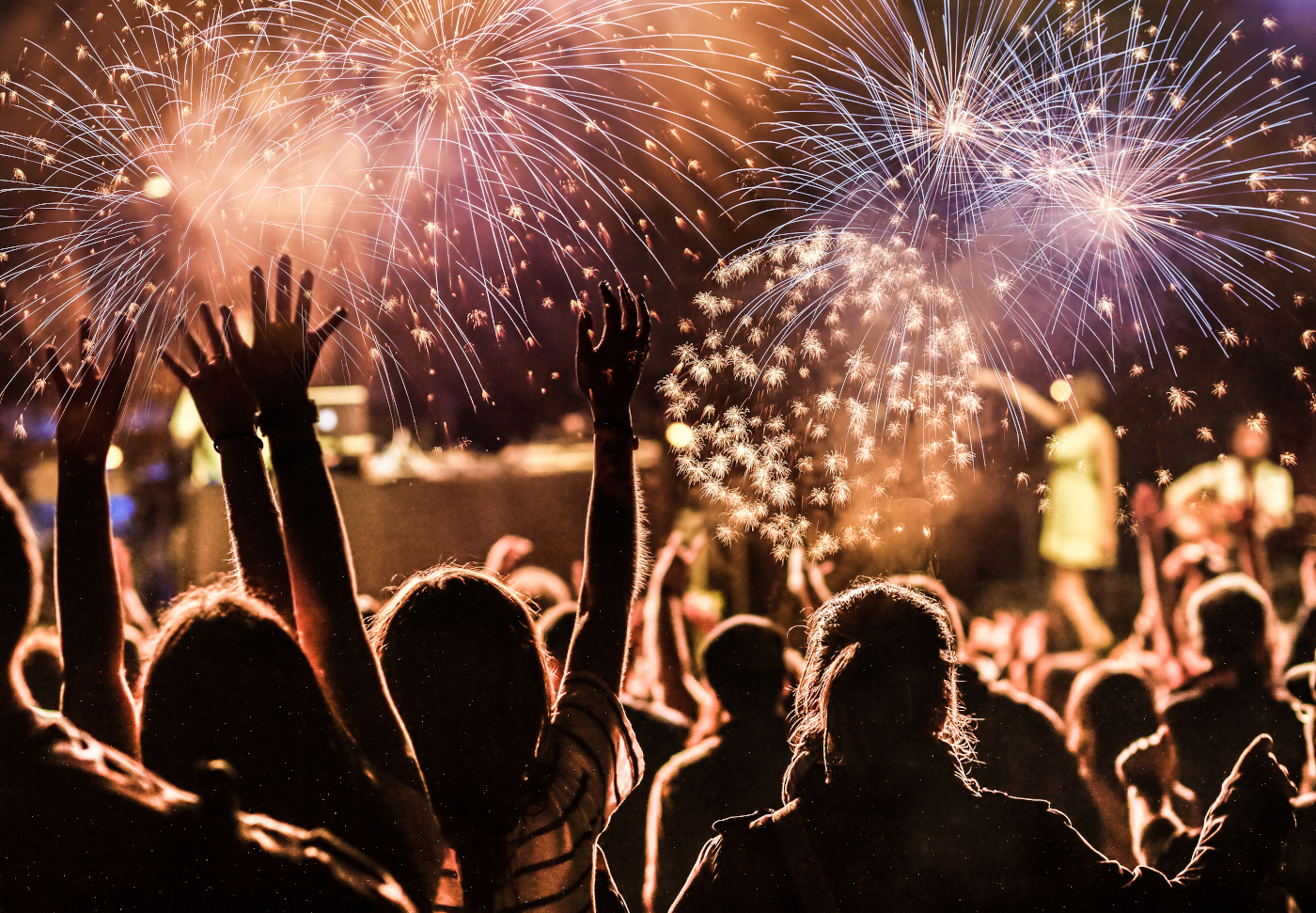 We're excited to tell you about some great new additions introduced in our 2020 product releases of Teamcenter 13.0, 13.1, and Active Workspace 5.0, 5.1! We're continuing to deliver on best-in-class PLM capabilities and provide easy, intuitive access to Teamcenter, whether you work at home, in the office, or anywhere else on a smart device with internet access.
These are just some of the highlights of Teamcenter 13.0 and 13.1. To get a closer look, contact your Siemens sales representative.
AI-Powered Teamcenter Assistant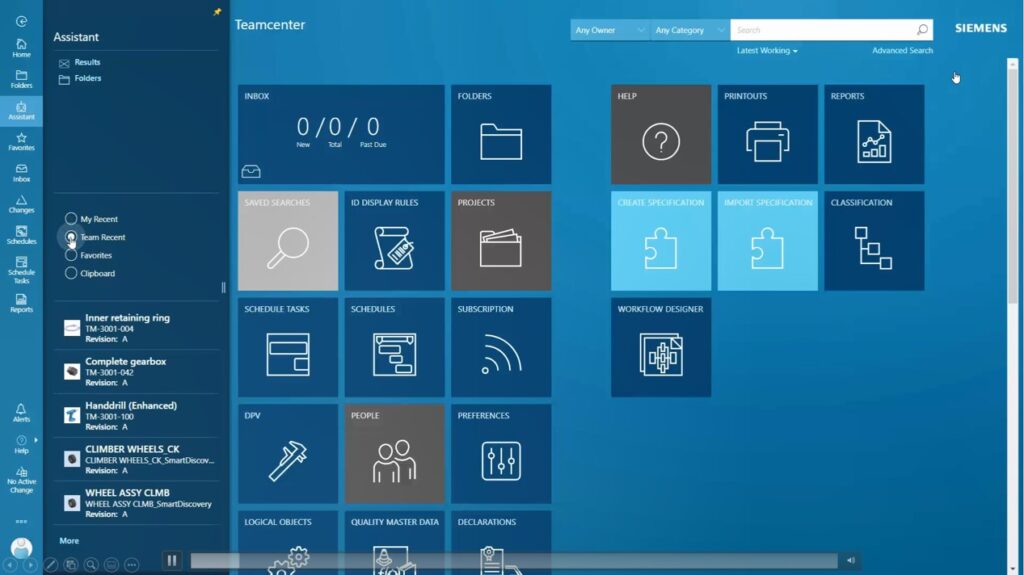 Brand new to the mix is Teamcenter Assistant – an artificial intelligence (AI) powered guide that helps users work in Teamcenter even more easily. As users work with Teamcenter, the AI learns and begins to guide people on what capabilities or functions they should perform next. Our results show that it reduces effort by up to 30% across several use cases.
Enhancements in Product Cost Management
With the release of Teamcenter Product Cost Management 9.2, we are excited to provide a new Carbon Footprint calculator. This tool helps you know how your products are built. You can see the carbon footprint of the machines and materials used to produce your products to better understand your overall carbon footprint. You have the visibility you need to make choices to lower your carbon footprint and achieve climate targets.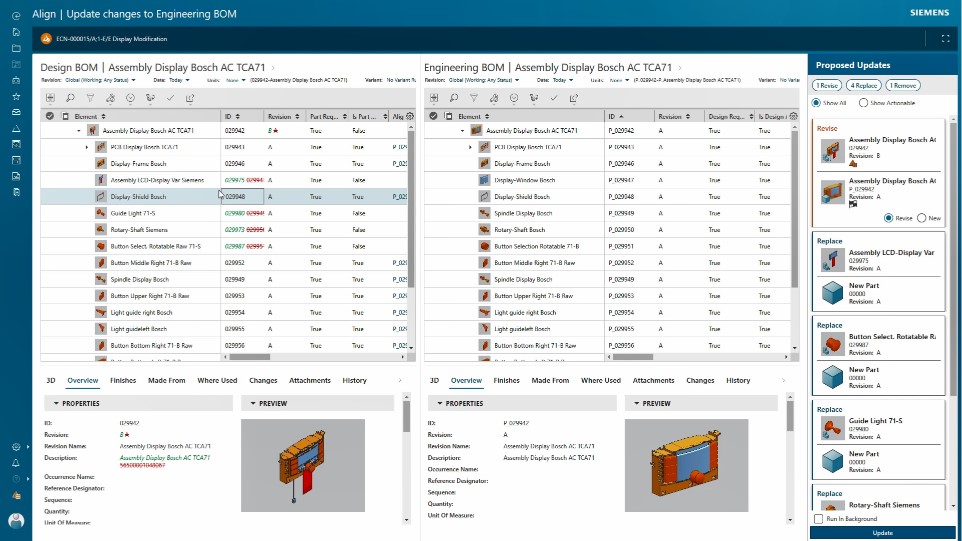 Better Design eBOM Management
We continue to make BOM solutions to meet our customer's needs with the release of Design eBOM Alignment. Our new Design eBOM Alignment product provides tools to define, maintain, and view alignment between separate eBOM and design BOM structures. Intuitive visualization and comparison tools allow you to easily identify issues.
Build Low-code Apps with Mendix Connector
We also released the Teamcenter-Mendix OData connector, enabling low-code composite applications. With this new feature, ease of use is key – with drag and drop capability that lets you quickly develop new mashup applications leveraging Teamcenter data. This enables fast, low-code development of PLM based-apps. The consumer-friendly and business-focused OData API layer sits on top of Teamcenter.
New Visualization Snapshots
In the Visualization area, we introduced Snapshots, an innovative new service that allows you to collaborate on designs, no matter which application (Active Workspace, Teamcenter Visualization, etc.) you are using.
Get it right the first time with Requirements Quality Checker
How do you know if a requirement is "good"? One of the leading causes of product defects and project problems is inaccurate requirements. With the latest releases of Teamcenter, we're using Artificial Intelligence (AI) and natural language processing to analyze your textual requirements against predefined semantic patterns and quality rules. We're applying standards from ISO and best practices from INCOSE. We're including parameters, which are numerical, math-based machine verifiable requirements. By enforcing alignment with formal semantic patterns, requirements are unambiguous, complete and accurate. That means less errors, better quality and fewer warranty issues.
Collaborate with Partner Connect
Partner connect provides contract based, direct, and secure collaboration mechanism with your suppliers. Suppliers can directly access specific information for the duration of a contract right from the OEM's Teamcenter database. This real-time collaboration makes it easier for Suppliers and OEMs to work together.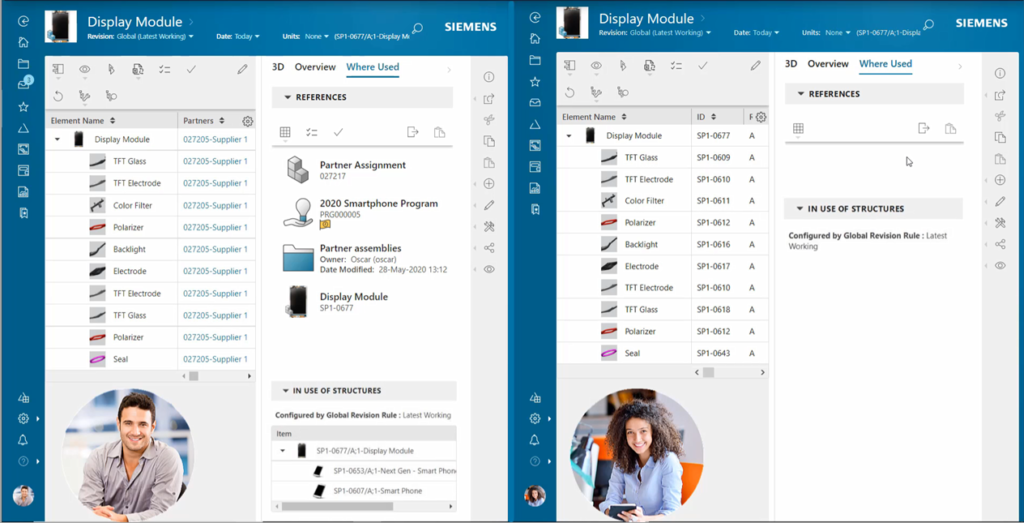 Advanced BOM rollup – weights and balances
With Advanced BOM rollup, targets are set, tracked, and met. You can assign weight budgets, perform rollups against those budgets, as well as calculate weight and balance with different configurations. Out-of-the-box reports provide clear information around weights and balances to help you make important decisions.
Find what you need with Smart Discovery
Find exactly what you need – fast! When working with any size product or structure, Smart Discovery makes it easier than ever to find just the components you need by using powerful filters, proximity awareness and dynamic information in real-time.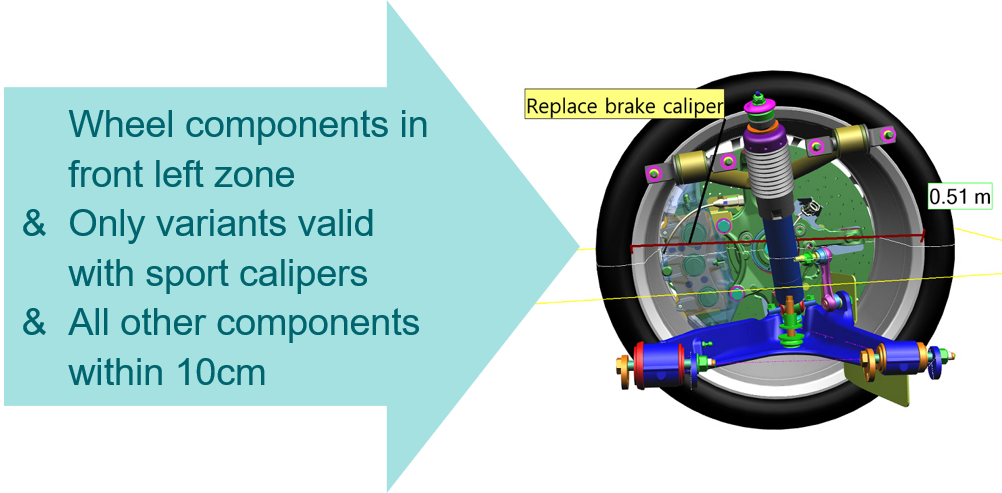 Product Configurator with Systems Architecture and Capital
Product configurator manages configurations across systems for true multi-domain configuration. We're extending those capabilities to include system design and Capital wire harness. You can create a configuration for a system design and drive that directly into the electrical design.
Teamcenter Quality management software
We are excited to announce that the latest version of Siemens quality management software – Teamcenter Quality 5.1 has been released. It includes two new modules, Failure Mode and Effects Analysis (FMEA) and Control and Inspection Planning, as well as enhancements to Quality Project Management, Problem Solving, Quality Issue Management, and Quality Action Management.
---
This is a small taste of what you'll find in the latest Teamcenter releases. As you grow your PLM deployment, Teamcenter delivers PLM agility and enhanced applications throughout the portfolio to help you improve your products … and your business. To catch up on highlights of earlier releases, read our blogs on Teamcenter X and 12.2, 12.1, 12, 11.6, 11.4, 11.3, 11.2.3, 11.2.2, 10.1.7, 10.1.6, and 10.1.5!
To learn more, contact us today to see what's new in Teamcenter.
This article first appeared on the Siemens Digital Industries Software blog at https://blogs.sw.siemens.com/teamcenter/a-year-in-review-teamcenter-13-0-and-13-1/