Products
Ready to Reach Beyond? See What's New in Teamcenter!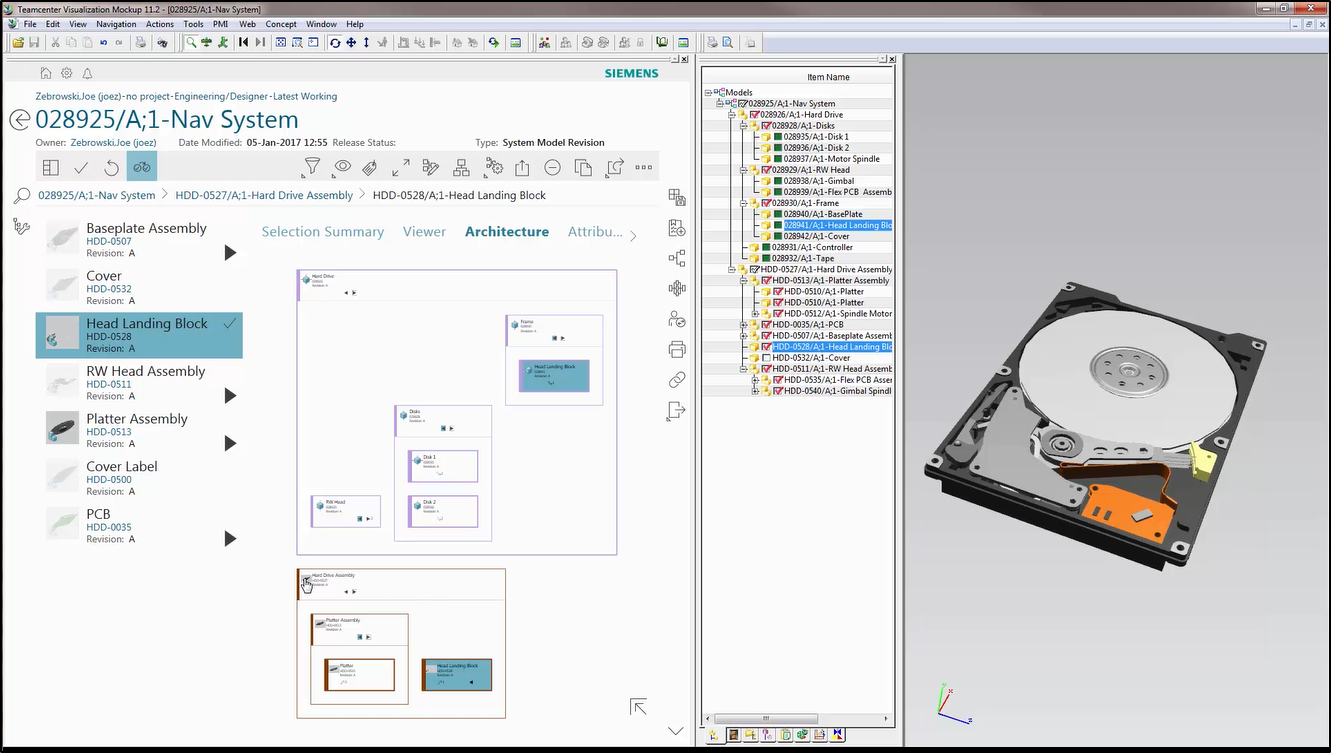 This spring's release of Teamcenter 11.3 and Active Workspace 3.3 gives you good reason to upgrade with new capabilities and performance improvements up to 30 percent! Reach beyond what you're doing today with Teamcenter by including more people, covering more processes, and getting more value from your investment.
Reach more people
Active Workspace makes it easy for people in different locations and functional areas of your business to use Teamcenter from a web browser, on any device, and within familiar design and office applications. New users can easily gain access to Teamcenter product data, whether it's visibility to the bill of materials (BOM), engineering changes or CAD-neutral product designs … so they can be more productive and make smarter decisions. Active Workspace 3.3 continues our investments in usability with a powerful, zero-install, universal viewer that allows you to easily view, edit and mark up multiple file types in Active Workspace.
Reach across business processes
Take a look at what's new in planning and scheduling to help you coordinate product development initiatives across the enterprise. You can leverage programs in conjunction with Schedule Manager to tie execution to planning. Schedule Manager authoring and other capabilities are now available on Active Workspace so users can easily participate in schedule management and execution from any web browser. You can take advantage of an easy-to-use Gantt interface to edit and manage schedules, deciding whether to show or hide master schedule critical-path analysis which the system can calculates across the master schedule and sub-schedules.
You will also see a simpler user experience and productivity enhancements to Change Management, such as predefined reports and filters for types of changes that provide a clearer overall view of change. New change sequence diagramming graphically shows dependencies for engineering change notifications (ECNs) as preceding, succeeding and concurrent to the given ECN.
Systems Engineering and Requirements Management begin to leverage these planning features, which allow requirements to be tied to verification and validation (V&V) planning and execution, as well as improved ties to Simcenter for model-based V&V and out-of-the-box validation dashboards and standard reports. These integrated requirements validation features take advantage of dramatically improved requirements capture, editing, and usability enhancements including a new PDF-based import/update parser and out-of-the-box (OOTB) standard requirement status, metric, and traceability reports. You will also see new graphical display and cross-probing between diagrams and Teamcenter Visualization, and improved SysML behavioral modeling and analysis support with a new MagicDraw integration.
In addition to these significant enhancements to portfolio applications, Teamcenter 11.3 can help you more easily create unique PLM applications that suit your business. Our comprehensive support for Declarative Configuration simplifies how your IT team can deliver an adaptive PLM environment tailored to your unique business processes through re-usable components and widgets, instead of writing custom software code.
To support business processes across applications, Teamcenter 11.3 delivers improvements in data integration and federation with enhancements to the EDA Gateway, Teamcenter Integration Framework and Linked Data Framework. You can more easily integrate a range of applications, such as wire harness design tools, simulation modeling tools, or our own Polarion application lifecycle management (ALM).
Reach greater returns
With each release, we are on a mission to make our software easier to deploy, manage and maintain. We want to minimize the cost of installation and ongoing enhancements, so your IT team can help your business respond more quickly to market changes and trends in this age of digital disruption.
One example is our new Deployment Center, which gives you a centralized web-based
application that you can use to deploy Active Workspace in your existing Teamcenter platform and upgrade just Active Workspace if you choose. Deployment Center also makes it easier for you to consistently deploy any custom software that you've built to one or more of your Teamcenter installations. Now Deployment Center provides enhanced support for applying patch updates to Active Workspace as well as installing Active Workspace on Teamcenter environments at various patch levels.
As you grow your PLM deployment, Teamcenter 11.3 delivers enhanced applications throughout the portfolio to help you improve productivity and efficiency. From 10.1 to 11.3, Teamcenter core performance has been improved by 30 percent, so your teams can work more quickly and efficiently as you move forward from release to release.
Learn more by reading the fact sheet for Teamcenter 11.3 and Active Workspace 3.3 ! To catch up on highlights of earlier releases, read the fact sheets for 11.2.3, 11.2.2, 10.1.7, 10.1.6, and 10.1.5!
About the blogger: Rohit Tangri is the Vice President of Teamcenter Product Management, Marketing and Business Development for Siemens PLM Software.
This article first appeared on the Siemens Digital Industries Software blog at https://blogs.sw.siemens.com/teamcenter/ready-to-reach-beyond-see-whats-new-in-teamcenter/