Products
On Target for 2016: What's New in Teamcenter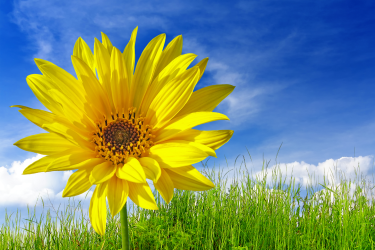 Editor's note: Since publication of this blog post, there have been more releases of Teamcenter. Please read the article on 10.1.7, 11.2.3 and Active Workspace 3.2 for an overview and release-specific fact sheets with details on each solution across the portfolio.
We're pleased to introduce you to Teamcenter Service Packs 11.2.2, 10.1.6, and 10.1.5! Read the fact sheets below on each release for details on solutions across the portfolio. As always, you will continue to see more Teamcenter capabilities available through Active Workspace, along with significant usability improvements.
For release highlights, let's hear from Rohit Tangri, Vice President of Teamcenter Product Management, Marketing and Business Development for Siemens PLM Software.
It has been a busy year for Teamcenter Development, and you can see the results in our latest releases. With so many new capabilities and enhancements across the portfolio, I will just touch on a few solution topics. Be sure to read the fact sheets to learn more about these and other new capabilities.
Improving Your User Experience
Active Workspace 3.1 delivers a new look and feel that significantly improves your user experience whether you are on Teamcenter 10 or Teamcenter 11. New styling and icons provide a modern look that is clear at any resolution or magnification. You can easily distinguish content that is represented with colored icons from commands that are represented with monochrome wireframe icons. Consistent support for drag and drop and the ability to work across multiple browser windows and tabs allows you to accomplish complex tasks faster than ever before.
Reporting and Analytics
You can stay on top of your projects in real-time with Reporting and Analytics. Track Key Performance Indicators (KPIs), monitor project dashboards with real-time data and visualize mission critical information from any point of views. All of these capabilities are now available to you anytime, anywhere, on any device from within Active Workspace. When you see an issue, you can quickly drill down and navigate directly to the data in Teamcenter to investigate and discover the root cause of the issue. In addition, Reporting and Analytics provides you with over 100 out-of-the-box PLM reports that make it easy for you to get started.
Collaborating Across Your Global Supply Chain
With new supplier self-service enhancements to our Teamcenter Supplier Collaboration solutions, suppliers can request and securely access the right background data from Teamcenter in order to do their job efficiently. This will help you improve supplier collaboration, reduce your administrative costs and improve product time-to-market.
Re-thinking Variability Management
If you've been following our Teamcenter blog series on BOM management, you know the strides we're taking with advanced configuration management capabilities. Instead of simply defining the product structure and associated data, we can now support product variability in a way that makes sense across disciplines throughout the life of your products.Take a look at this video on Product Configurator software inside PLM to see what I mean.
We've expanded configurator capabilities in Teamcenter, giving you more efficient variability planning and management. Enhancements include effectivity and revision control for configurator items that enable you to manage and coordinate their evolution. Configurator now works with other Teamcenter BOM management capabilities. We've provided audit tools to more easily transition from traditional options and variants to the new configurator capabilities.
Improving Systems Driven Product Development
In Systems Driven Product Development, you can manage the variations of your systems models and represent multi-domain interfaces and interactions more effectively with the new releases; including performance improvements during navigation, editing, and filtering. To improve communication between designers and simulation engineers, Teamcenter now allows cross-probing of attributes between the design space and LMS Imagine.Lab™ Systems Synthesis. Simulation results are returned directly to the analysis request to remove any ambiguity in the results of the request.
Creating Green, Compliant Products
If you're pressed to develop environmentally compliant products, Teamcenter can help. We've integrated material management and substance compliance solutions within the portfolio, and recent releases help you get a handle on your green initiatives to stay compliant. New capabilities include previews of compliance results when reviewing supplier material declarations and exemption processing that can include supplier-provided exemptions to improve your supplier disclosure process and help to reduce the risk of non-compliance. Other updates include a simplified user interface with Active Workspace, rich search and reporting on compliance related data, dashboard views of materials and compliance results against regulations such as REACH, RoHS and Conflict Minerals. Keep up with the latest product direction by visiting our sustainability blog, materials data management blog, environmental compliance and sustainability page, or our integrated material management page.
Controlling and Managing Product Costs
We enhanced many of the Teamcenter Product Cost Management features with the release of version 8.0 and added new capabilities to help manufacturers increase calculation accuracy, usability and performance at each stage of the product development process. With the Teamcenter integration, cost engineers can participate and contribute to the product development lifecycle in an efficient manner. 3D data is available at a glance to help make product and tool cost calculations. A significant part of the data structure has been re-engineered and enhanced to gain more flexibility, consistency, and increase automation to drive standardization and effectivity going forward.
These are just some highlights of what's new in Teamcenter. Watch for my upcoming blog on the next set of capabilities, where you will learn how we are investing in making your Teamcenter and Active Workspace deployments easier to manage and control with Deployment Center, introduce new industry solutions, make working with Product Configurator data easier, work with schedule manager projects and deliverables, enhance Systems Driven Product Development and Active Workspace with improved configurability and declarative features, and so much more …
Learn more by reading the fact sheets for Teamcenter Service Packs 11.2.2, 10.1.6, and 10.1.5!
This article first appeared on the Siemens Digital Industries Software blog at https://blogs.sw.siemens.com/teamcenter/on-target-for-2016-whats-new-in-teamcenter/