Solid Edge University France 2022 Recap
Solid Edge University (SEU) events hosted by Siemens Digital Industries Software bring together Solid Edge users from around the world to learn more about our solutions and maximize productivity.
On January 18, Solid Edge users joined us virtually at SEU France, a full-day event which provided a unique local experience for our valued Solid Edge user community in France and the surrounding region.
During the event, attendees learned about the most powerful new features in Solid Edge 2022 (more than 500 improvements were added as part of our latest release, as well as new modules that followed earlier this year). Attendees also explored a variety of ways to realize productivity gains in their respective companies and organizations, and enriched their professional networks through meaningful interactions with industry peers and Siemens experts in France, and beyond.
SEU France on-demand content
Attendees at SEU France participated in as many as 13 sessions, each focused on a unique Solid Edge topic.
We'd like to thank everyone who attended this year's event. If you didn't get a chance to join us in January, you can still watch the sessions on-demand from the list below.
| Session title | Session description |
| --- | --- |
| Transformation numérique : une opportunité pour les petites et moyennes entreprises | Aujourd'hui, les besoins en numérisation sont présents dans toutes les industries, le secteur pharma, la cosmétique, l'énergie, l'agroalimentaire… Jean-Marie Saint-Paul, PDG de Siemens Digital Industries Software partagera sa vision des grands enjeux digitaux dans l'industrie et comment, en France, nos 950 collaborateurs facilitent l'accès à la transformation numérique des PMI, ETI au quotidien. Regarde → |
| Comment le portefeuille Solid Edge supporte la transformation numérique des entreprises | Dan Staples, Vice-Président R&D Mainstream Engineering, parlera des ambitions portées par la version 2022 de Solid Edge et son portefeuille étendu de solutions pour permettre à nos clients de gérer, dès aujourd'hui, la conception des produits de demain. Regarde → |
| Solid Edge 2022 – Conçu pour le développement de votre entreprise 1/2* | Qu'il s'agisse d'automatiser votre conception sur la base de règles avancées pour générer de nouveaux produits, d'intégrer le scan 3D couleur de votre usine pour concevoir et intégrer un nouvel équipement, d'analyser les flux dans vos lignes de tuyauterie les plus complexes ou de collaborer avec vos partenaires étendus, venez découvrir les plus de 500 améliorations développées pour nos clients. |
| Solid Edge 2022 – Conçu pour le développement de votre entreprise 2/2 | Témoignage – Les Chantiers de l'Atlantique – Quel est le point commun entre les plus gros navires de croisière du monde ? Toujours plus grands, toujours plus équipés, toujours plus technologiques et modernes, les paquebots d'aujourd'hui sont de véritables monstres d'ingénierie et sont mêmes devenus la destination plutôt qu'un moyen de transport. Comment Les Chantiers de l'Atlantique relève le défi ? Regarde → |
* enregistrement pas encore disponible
Featured speakers
Dan Staples
Vice President, Siemens Digital Industries Software
Dan Staples est vice-président R&D Mainstream Engineering chez Siemens, responsable des gammes de produits Solid Edge et Femap. Dan a plus de 25 ans d'expérience dans l'industrie de la CAO mécanique, y compris des rôles clés chez Intergraph, SensAble Technologies et UGS. Dan a joué un rôle déterminant dans la définition de la vision originale de la gamme de produits Solid Edge et dans la gestion de son déploiement et de son évolution. Plus récemment, il a participé à la définition d'une vision pour la conception de nouvelle génération et à la construction du portefeuille de produits Solid Edge.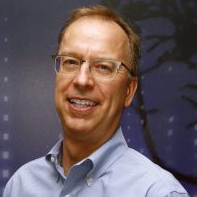 Jean-Marie Saint-Paul
President Director General – France, Siemens Digital Industries Software
Au service du monde de l'industrie depuis plus de 20 ans, sa formation technique combinée avec un master en administration d'entreprise lui ont donné la chance de travailler avec les plus grandes sociétés à travers le monde. Jean-Marie est ingénieur en électronique diplômé de l'ESIEE Paris, possède une maitrise de physique et d'électronique de l'université des Sciences Pierre et Marie Curie Paris La Sorbonne et un Executive MBA de l'INSEAD.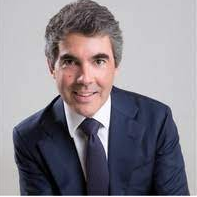 Pascal Devatine
CAD/AM Portfolio Developer – France, Siemens Digital Industries Software
Pascal Devatine est Portfolio Developer chargé des portefeuilles CAO et Additive Manufacturing chez Siemens. De formation mécanique et développement de logiciels de conception, Pascal a plus de 30 ans d'expérience dans l'industrie de la CAO et a occupé de multiples postes en tant que Développeur, Chef de Produit, Responsable Commercial et Développement d'affaires.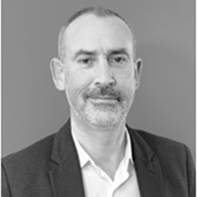 Eric Proa
Consultant Avant-Vente – France, Siemens Digital Industries Software
Eric Proa est Consultant Avant-Vente chez Siemens et a pour mission de couvrir l'ensemble du Portefolio Solid Edge pour les clients et partenaires pour la France. Eric travaille chez Siemens depuis 5 ans et a précédemment travaillé en tant que Consultant Avant-Vente et responsable technique chez différents distributeurs des solutions Solid Edge et Solidworks durant 15 ans.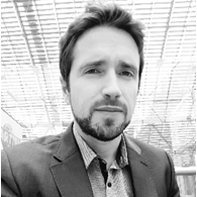 ---
Stay connected with the Solid Edge Community
For more information about Solid Edge solutions, visit our website or explore our online user community.
To learn more about upcoming #SolidEdgeU events near you, check out the global schedule.
This article first appeared on the Siemens Digital Industries Software blog at https://blogs.sw.siemens.com/solidedge/solid-edge-university-france-2022-recap/