Products
Siemens announces new Solid Edge 'Ask The Expert' community initiative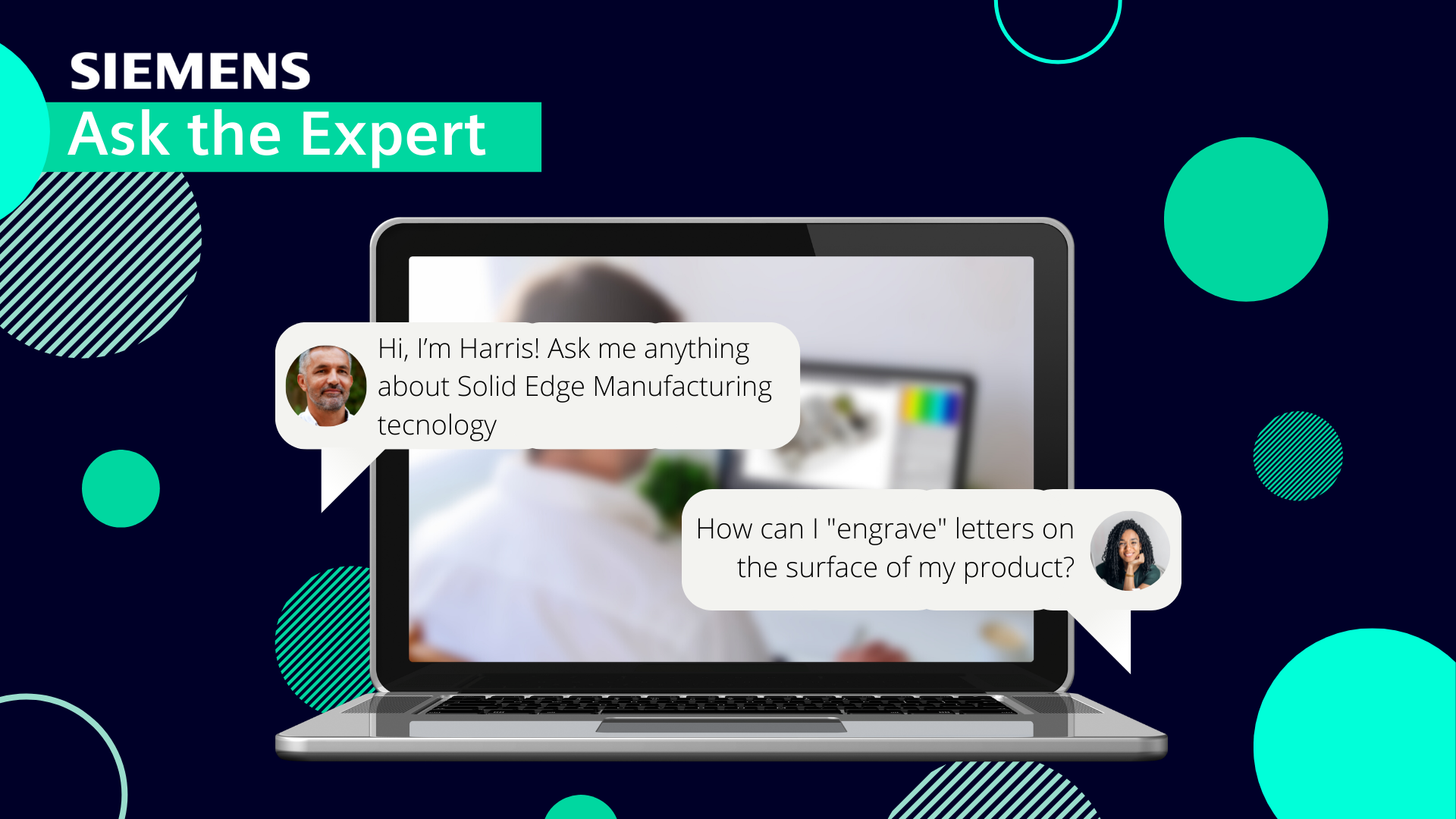 Do you have a burning question you want answered? Log into the Siemens Community forums the second Wednesday of every month to get a real time response from Solid Edge experts.
Our new Solid Edge Ask the Expert (ATE) initiative opens the door for our online community members (like you!) to ask questions about Solid Edge, knowing that there are experts available and ready to answer your discussion forum questions in real-time.
We're hosting ATE Days on the second Wednesday of every month from 8:00 a.m. – 12:00 p.m. ET.
What is ATE?
ATE is an abbreviation for "Ask the Expert". Hosting an ATE opens the door for Siemens Digital Industries Software community members (YOU) to ask any question related to defined topics related to Solid Edge, knowing that there are a set of experts ready to respond to your every question. We're piloting this new format with our Solid Edge community and we invite you to join us!
Why participate?
This is a chance for you to join us in the forums and ask those questions that have been lingering in the back of your mind or collaborate with the experts participating. Hopefully you'll make new connections and be online real time with community members around the world.
How to participate
To ask a question related to Solid Edge, start by logging into the Siemens Community. Navigate to the Solid Edge discussion forums. From here, you can ask your question.
New to the Siemens Community? Here's a step-by-step overview of how to get started:
First, click Start a Discussion.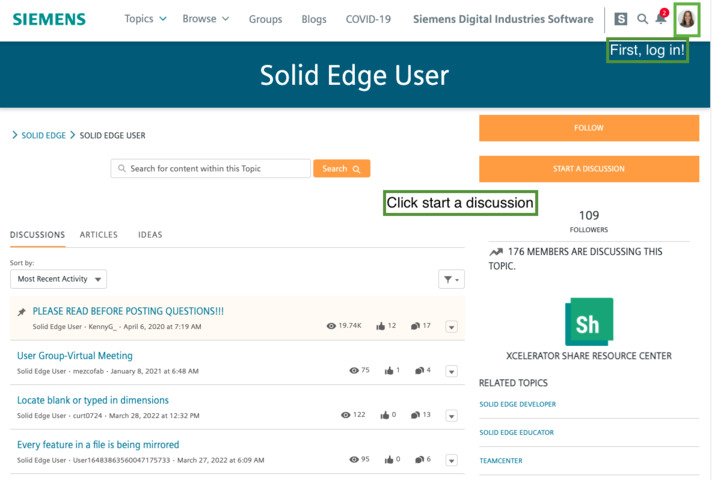 Next, write a short description of your question in the Question field. Write out your full question and add any important details in the Description field.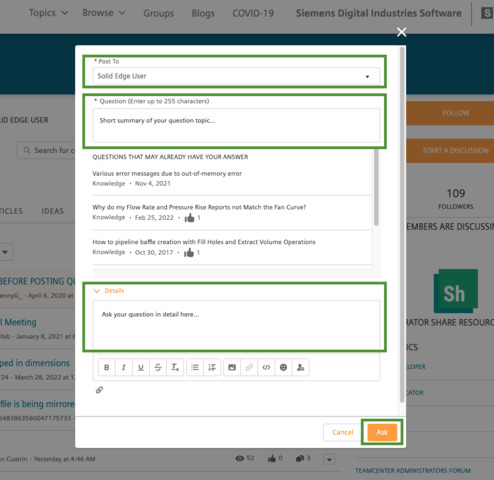 Once complete, click Ask to publish your question in the forum.
After you've asked your question(s), you can read through questions being asked by others in the community. If you're interested in knowing the answer to a specific question asked by another user, simply click Like on their question to encourage a speedy response.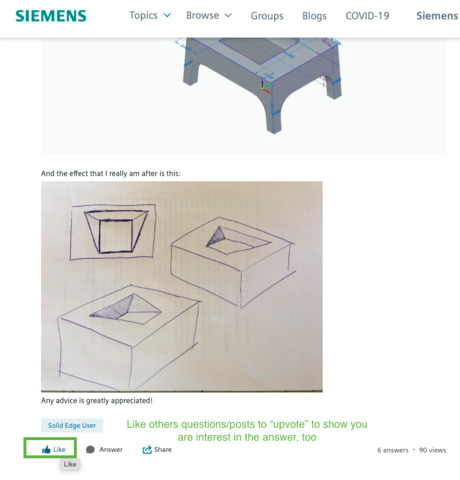 Now, wait for a Siemens expert to answer your question(s). Once an expert answers your question completely, tag their reply with Select as Best to help others in the community quickly find the best answer to your question.

Meet the experts
Meet the Solid Edge experts you can expect to get answers from during upcoming ATE days. You can click on their profile links below to learn more about their areas of expertise. If they're unable to answer your question, they'll reach out to additional technical experts to make sure you get an answer.
The bottom line
Here's the most important stuff to remember ahead of the next ATE day:
ATE days will take place the second Wednesday of every month from 8 am – 12 pm ET.
ATE is a forum discussion only format – not a live event. You can participate by logging into the Solid Edge discussion forums the day of and asking questions, or by replying to questions asked by others.
Siemens experts and top community contributors will participate in real-time as experts.
We hosted our first ATE on March 17, 2022 and learned a lot from it. We've incorporated feedback from customers and experts to improve the experience. We invite you to participate and let us know what you think and how we can continue to improve.
This article first appeared on the Siemens Digital Industries Software blog at https://blogs.sw.siemens.com/solidedge/siemens-announces-new-solid-edge-ask-the-expert-community-initiative/