Top 5 – Most annoying sounds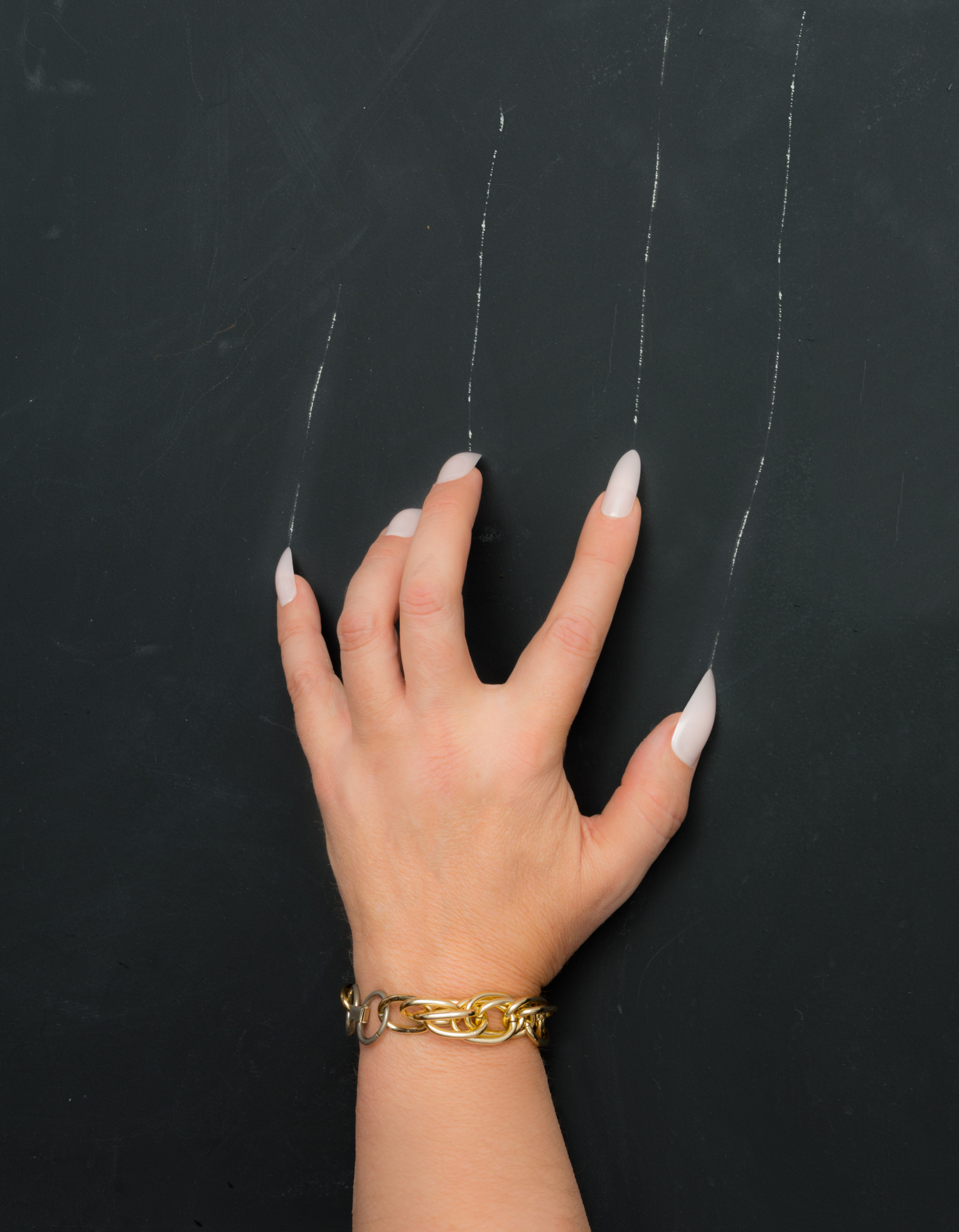 If you ask me, I would nominate "nails on a blackboard." Admit it, at some point in school, we did this.
However, scientific research shows this is only ranked in 5th place. It seems that the sound of scraping knives and forks over plates and glasses is worse.
A knife on a bottle
A fork on a glass
Chalk on a blackboard
A ruler on a bottle
Nails on a blackboard
In case you do not suffer from misophonia, feel free to listen to some of those sounds (and for the die-hards, check out this recording).
Luckily, we are not confronted every day with those extreme noises.
Noise and vibration in our daily lives
But still, have you noticed how much we are surrounded by noise and vibration in our daily lives and jobs? Do you realize how it affects us as human beings and how much stress it is causing?
The daily traffic, road construction works, your neighbor's television, but also inside our house or office it is rarely silent. For instance, think about the washing machine, dishwasher, electrical toothbrush, your mobile phone … our lives are full of consumer goods and products that create noise and vibrations.
That's why sound and vibration have become such significant factors in the product development of those goods. Customers are looking for products that are powerful and reliable – but also comfortable and quiet. In addition, local and national authorities are imposing ever-stricter regulations. And with greater product complexity, customization, and extensive product variants, the situation is becoming increasingly complex for manufacturers.
Your in-house sound and vibration lab
In answer to all those challenges, we help manufacturers set up an effective in-house sound and vibration lab. We do this based on our Simcenter SCADAS XS pocket-sized multi-channel measurement system and task-driven, user-friendly software.
With minimal investment and onboarding time, get started now with our single solution covering a wide range of needs. Ranging from troubleshooting, certification, and competitive benchmarking to advanced engineering insights. Based on a systematic approach, sound and vibration measurements are combined with root cause analysis and clear reporting tackling the most challenging testing tasks.
Want to see some examples of the Simcenter SCADAS XS in action? The choice is yours to jump on the snowboard or ride along on an e-bike.
Curious to know more? Learn how you can improve the sound and vibration quality of your products in the link below.
This article first appeared on the Siemens Digital Industries Software blog at https://blogs.sw.siemens.com/simcenter/top-10-most-annoying-sounds/