Products
What's New in Simcenter STAR-CCM+ 2019.3?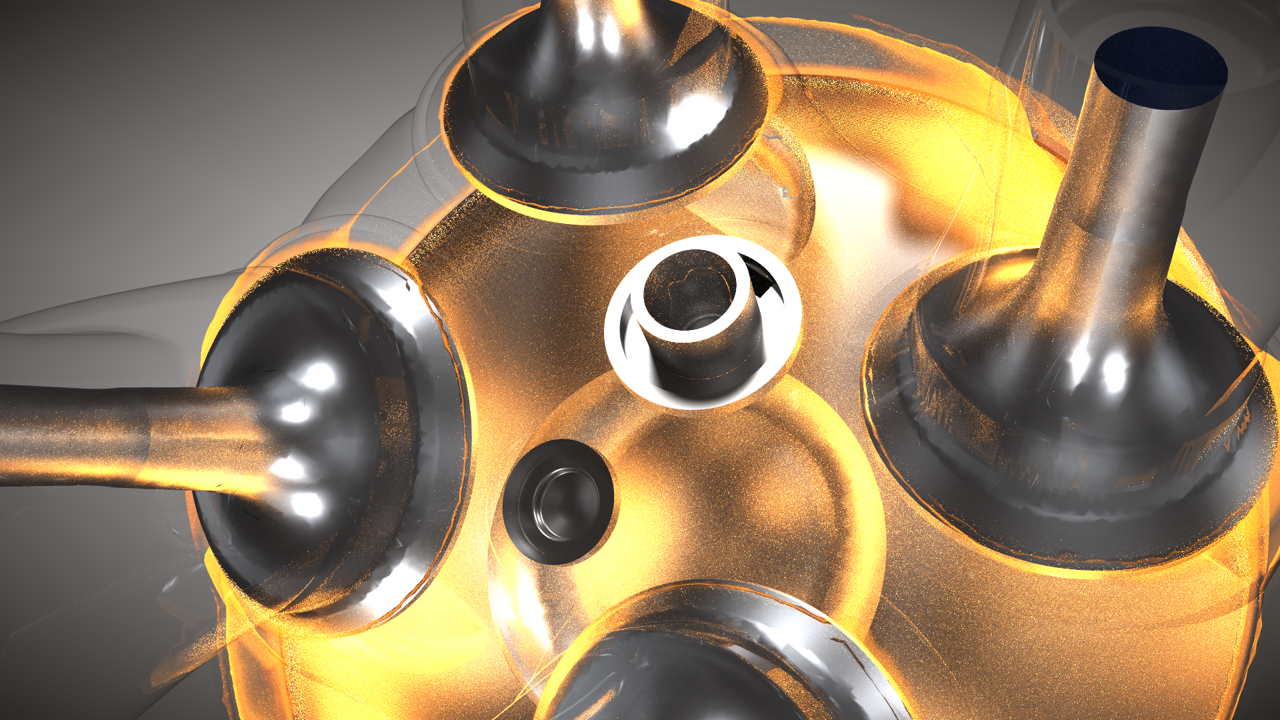 The 2019.3 release of Simcenter STAR-CCM+ includes new physics models that will increase the realism and fidelity of your simulations. The latest release includes the hotly anticipated combustion modeling capability as well as a multitude of time-saving tools that will allow you to make better engineering decisions in hours instead of weeks.
---
Create a BANG with combustion modeling
For the past few years, we've been working hard to deliver a comprehensive, yet easy to use solution to simulate internal combustion engines using Simcenter STAR-CCM+. In this release, we complete the latest phase of that effort with the addition of combustion modeling to this workflow. The ECFM-3Z combustion model enables you to quickly and easily setup and simulate the performance of a gasoline direct-injection engine. Together with Design Manager, you can now automatically run engine speed and load sweeps for the generation of digital performance maps.
---
Accurate and efficient refraction and reflection modeling
Photon-Monte-Carlo is a statistical method for solving radiation; it's the fastest and most accurate approach available and is especially important when needing to model refraction and reflection. This is necessary when considering the design of modern headlamps, which have multiple radiation emitting sources. These, along with the sun, can create hot spots as the light is reflected and refracted, which can damage the headlamp. Now you can accurately predict these hotspots and modify the design appropriately.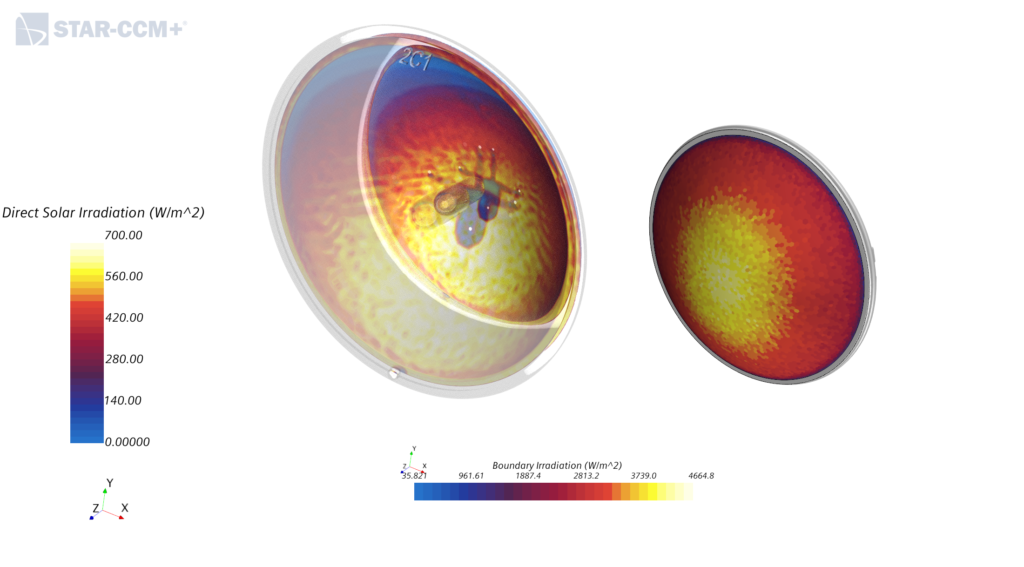 ---
Seamless co-simulation with Nastran
All practical flow problems involve the interaction between fluids and solids. In order to avoid overly conservative (and therefore uncompetitive) designs, it is necessary to account for those effects directly. Fluid-structure interaction simulations using co-simulation require two different tools to work together in unison. The Simcenter STAR-CCM+ to Simcenter Nastran Co-Simulation addresses the challenges related to bi-directional data exchange. In addition, it lets engineers work in the environment they are most comfortable with. The flow engineer works in Simcenter STAR-CCM+, while the structural engineer can work in Simcenter 3D.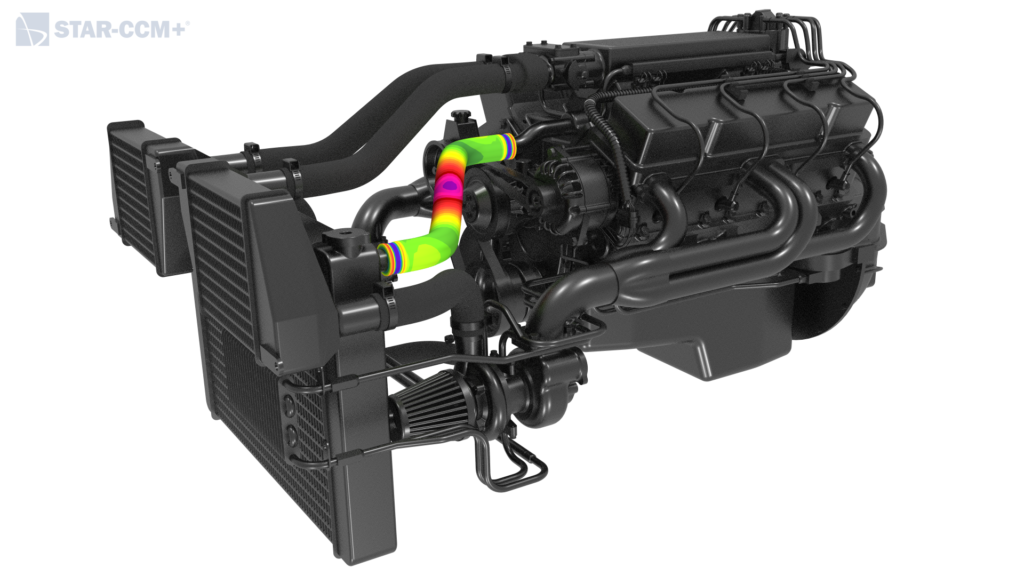 ---
Search and collect similar 3D-CAD parts
One of the biggest challenges when working with large assemblies is organizing the geometry or removing geometry errors before simulation. Unfortunately, engineers can spend a lot of time on these steps that don't really add value. The new 3D-CAD Search tool lets you easily search large assemblies for the parts you want. You can search for exact parts, parts that are similar, or parts that have characteristics you define. It also identifies clashes between parts. The search tool automates what can be a time-consuming manual process. This vastly improves the experience for the engineer and means they spend the time that they save on what's really important: getting simulation results that drive design improvements.
---
For information on all of the new features or to download Simcenter STAR-CCM+ 2019.3, please visit the Steve Portal.
This article first appeared on the Siemens Digital Industries Software blog at https://blogs.sw.siemens.com/simcenter/star-ccm-2019-3/