Products
Next stop, Lyon! Join our virtual Vehicle Energy Management (VEM) experience
Take a virtual tour of our VEM test facility in Lyon, France
Aaah… Lyon. Home of world-class gastronomy, magnificent architecture, rich history, and… A state-of-the-art Vehicle Energy Management (VEM) testing facility!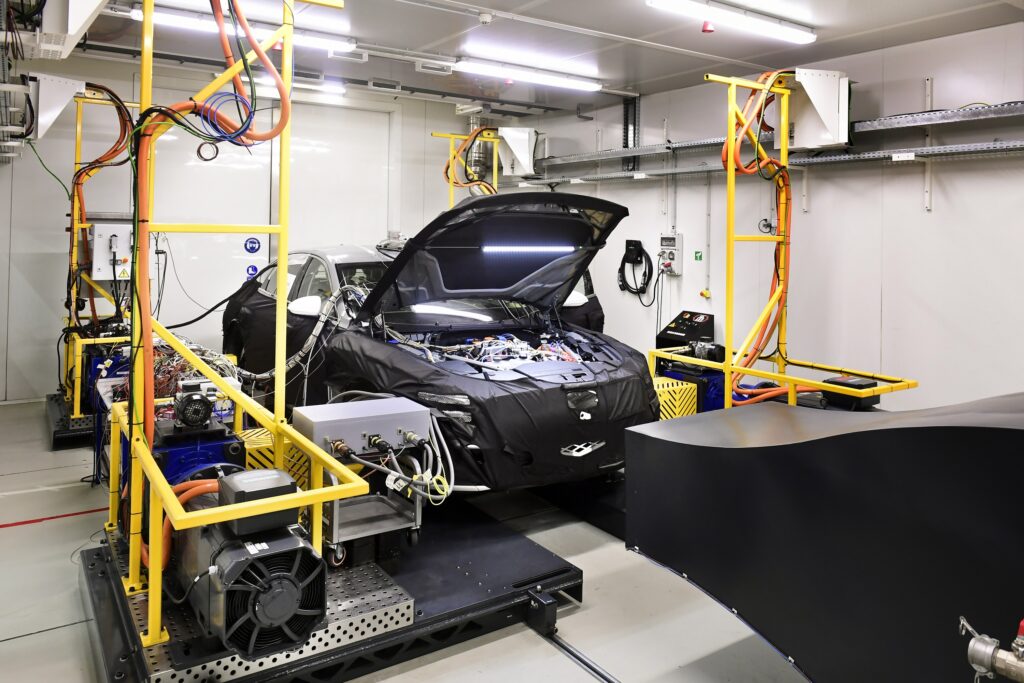 Visit our VEM test facility in Lyon… At the click of a button!
Simcenter Engineering Services has its own VEM test facility nestled in the outskirts of Lyon. This has been the site of hundreds of successful VEM projects for automotive OEMs and their suppliers from all around the world.
Combining the power of test and simulation, this facility helps companies manage every step of their VEM journey, including:
Observe VEM behavior at the entire vehicle level, not just individual components

Performance benchmarking
Perform multi-attribute balancing including driver comfort, efficiency
Perform late-stage troubleshooting and final refinement
Dedicated team to manage and execute every step of the VEM process
Take a behind the scenes peek at our VEM facility
You're invited to join us on a virtual trip to Lyon to tour this facility.
Why tour Simcenter Engineering Services' VEM facility?
The automotive industry is currently undergoing major transformations. ICEs are being replaced by quieter, more efficient batteries. Autonomous vehicles and their sensors are replacing human drivers.
As these changes unfold, engineers are now expected to optimize VEM of more interconnected, or mechatronic systems, than ever before. These systems include mechanical, electrical, hydraulic, temperature, and more. All these systems need to balance the energy entering the vehicle in the most sustainable way possible.
How can our facility help you?
The most reliable way to accurately capture VEM is to combine test and simulation. However, in order to get the most accurate results, the energy transfer at the full vehicle level needs to be considered. This is crucial because when components are studied individually, the performance of the full vehicle may not match what was predicted during the testing phase.
These are the challenges that our VEM facility helps customers answer every day.
Attend our virtual experience and you'll get access to:
VEM test-cell, our climate-controlled room with a spindle drive chassis dyno that allows engineers to observe VEM at the full vehicle level, enabling much more accurate results
Instrumentation design office, where engineers create optimized VEM instrumentations by designing and computing customized parts and sensors
Transducers office, where sensors are calibrated, reviewed, and prepared before going into the instrumentation phase
Instrumentation lab, where sensors are installed at key vehicle locations
Simulation room, where our software experts retrieve raw test data from in-house rigs, post-process and verify the results, develop the models, and transfer the models to the customer
Project management, where our experts with decades of combined experience oversee each customer project and ensure its success
Learn more about Simcenter Engineering's VEM solutions:
This article first appeared on the Siemens Digital Industries Software blog at https://blogs.sw.siemens.com/simcenter/next-stop-lyon-join-our-virtual-vehicle-energy-management-vem-experience/