Products
Making autonomous driving more humanlike to improve safety and comfort
Belgium, land of beer, waffles, chocolates, and… An autonomous driving revolution?
30 kilometers east of Brussels, Belgium lies Leuven, a burgeoning university town known for its exceptional breweries and the country's oldest research university, KU Leuven.
Leuven is also home to the Simcenter Performance Engineering facility. Engineers here conduct testing and analysis for automotive companies from around the world. Applications range from noise, vibration, and harshness (NVH) to autonomous driving and electric vehicle simulations.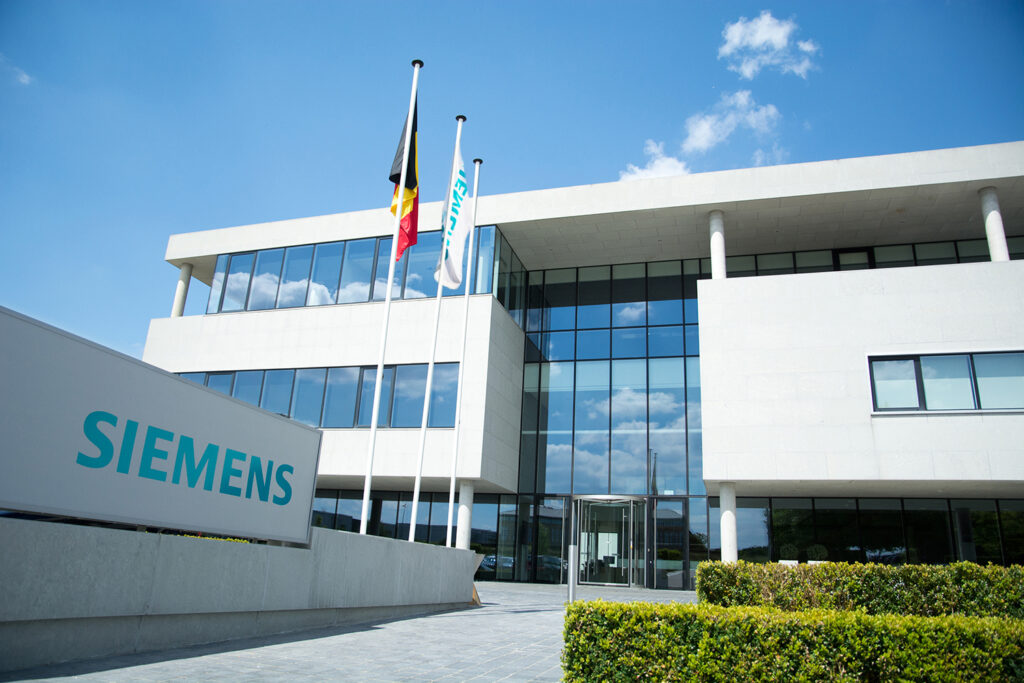 Within this facility, there is a highly specialized research and development team that uses Simcenter software and hardware to develop cutting-edge technologies and methodologies that will later be used in customer projects. Recent examples of this team's work include:
I recently sat down with Flavia Sofia Acerbo, research engineer in the R&D team, to talk about the latest project coming down the team's pipeline: ADAS safety and comfort.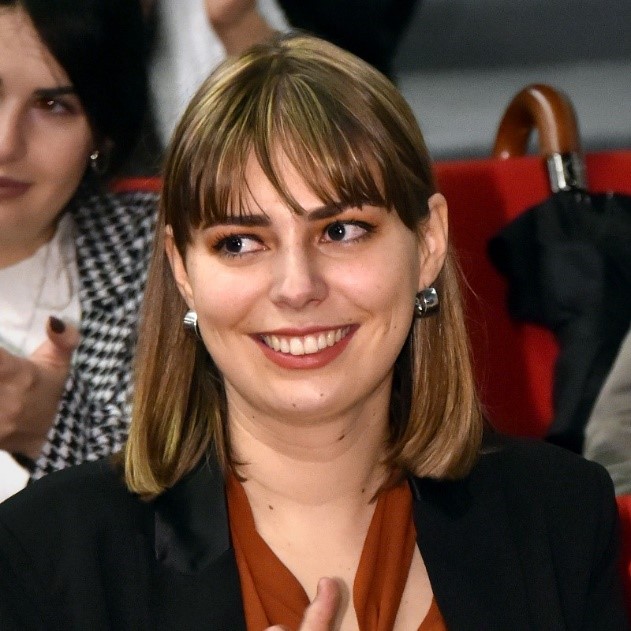 Tell me about the ADAS safety and comfort project you're working on.
Two and a half years ago when I joined the company as a PhD researcher, there was this idea of starting a new initiative around assisted autonomous driving and combining it with the performance engineering that we specialize in here at Siemens. They already knew how to make cars comfortable during manual driving, but since autonomous driving is a new topic, they wanted to extend their knowledge to this area.
So we looked around and saw that there is actually a need for improving safety in autonomous vehicles. If you do some research, you'll find that most people that have assisted driving features in their car mainly think of these features as nice toys. They'll try it once or twice, but then they tend to deactivate these features.
Can you give some examples?
Sure. One example of a feature that users typically deactivate is the lane-keeping warning. If someone swerves slightly out of the lane and hears a beep, they tend to become annoyed and feel that their driving is being "nannied." Studies have shown that the percentage of people who keep this feature activated is less than 50%. We view this as a problem because that feature exists to keep drivers and passengers safer.
So my job is to increase the comfort of these systems in order to make the user actually want to keep them activated. The solution we are working on right now is to make these systems feel more humanlike. Currently, the best drivers out there are humans (for now). Why not have these assisted and autonomous driving features imitate what humans do when they drive?
This has several advantages – it increases comfort, makes the features more intuitive, and we can personalize features for different people, cultures, and even personalities. We like to say we have moved the concept of comfort in autonomous driving to humanlike autonomous driving.
What are the steps your team is taking to make autonomous driving more humanlike?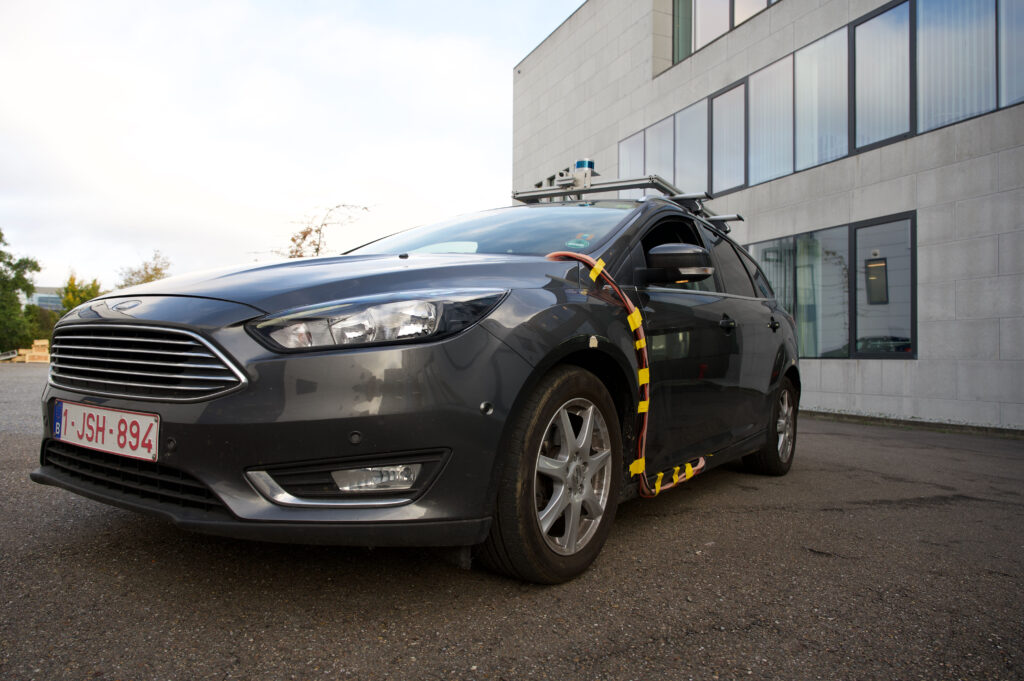 There are a lot of challenges if we want to have humanlike driving. First, we need to understand what humanlike means. Next, we need to collect a huge amount of human driving data. This is a real challenge because we can't just put our expert drivers on tracks and expect to get actual humanlike data from that. So we need to bring in human drivers and put them in real situations to see how they drive. Then, from all this data, we need to extract the scenarios that are important for comfort and what the actual human did in a certain situation.
Although end-to-end deep learning is a common approach to imitate human driving data, these methods can't be used in a vehicle control because it is difficult to validate them. For example, if we teach the neural network to avoid a cyclist on a yellow bike, it may not recognize a cyclist on a red bike. There are too many of these edge scenarios in traffic, and it is hard to understand and explain what the neural network would do in that situation.
Where are you at in your research right now?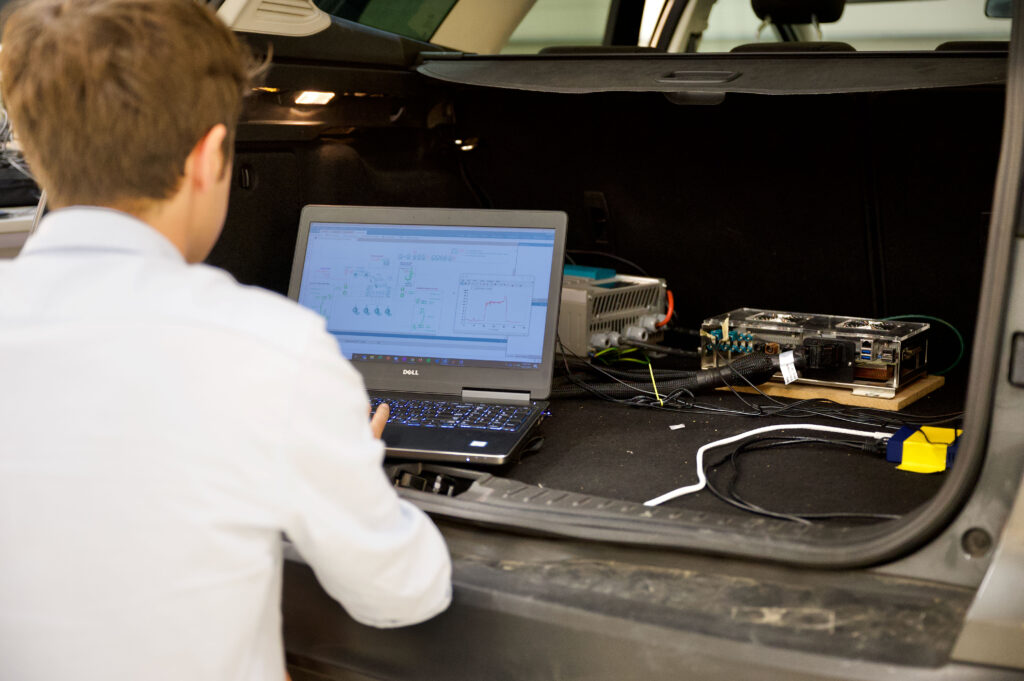 The main topic of my research right now is to combine AI with the traditional control that is used in assisted driving. It's true that this control has been around for a long time – maybe even since the fifties and sixties! But the benefit is that we can validate it and trust whether the results are safe or not. It also gives us the ability to personalize the output based on data.
In a nutshell, my goal is to develop a tunable, model-based optimal control and have it as a sort of generator of certain behaviors. Then, our team will want to compare these behaviors and tell the control system like model predictive control how to modify its parameters to be more humanlike.
Finally, we need to validate all this data and account for human-in-the-loop testing. This means having an actual human in the car to try out different features and say whether he or she likes them or not. We would also use our driving simulator to build very high-fidelity models of the car that can model all the roll, pitch, and yaw movements that can influence comfort. Relying on this mixed/real virtual validation will make it easier to do control tuning and improve during the validation phase.
Let's go back a little bit. Earlier you mentioned that the behavior can be customized for different cultures and other human parameters. Can you give some examples?
Sure. I am originally from Italy and I live in Belgium now. I can tell you that the way people drive in Italy is very different from the way people drive here in Belgium. The same would also apply for drivers in Asia, the Americas, and Africa. Every place, every personality, and every age group has its own unique way of driving.
For example, in Italy, if you have a car that is driving very slowly, the people driving around it are going to get very frustrated because they like to drive faster, especially on highways. In Belgium, one of the most important things for drivers is how you behave around bikes. Here, you have to give priority to bikes even when they don't technically have the right-of-way. If an autonomous car in Belgium doesn't understand and neglects to yield to a biker, it's going to scare the driver and the driver will most likely just deactivate the autonomous features.
In your view, what makes this project unique?
I think this work is unique because of all the expertise that we have gathered at this point. The Simcenter Engineering team has extensive knowledge about which objective variables make a car feel subjectively comfortable and designing control for automotive systems, gathered over 10-15 years of direct experience working on customer comfort projects. So we are taking this knowledge that we already have and adapting it to autonomous driving.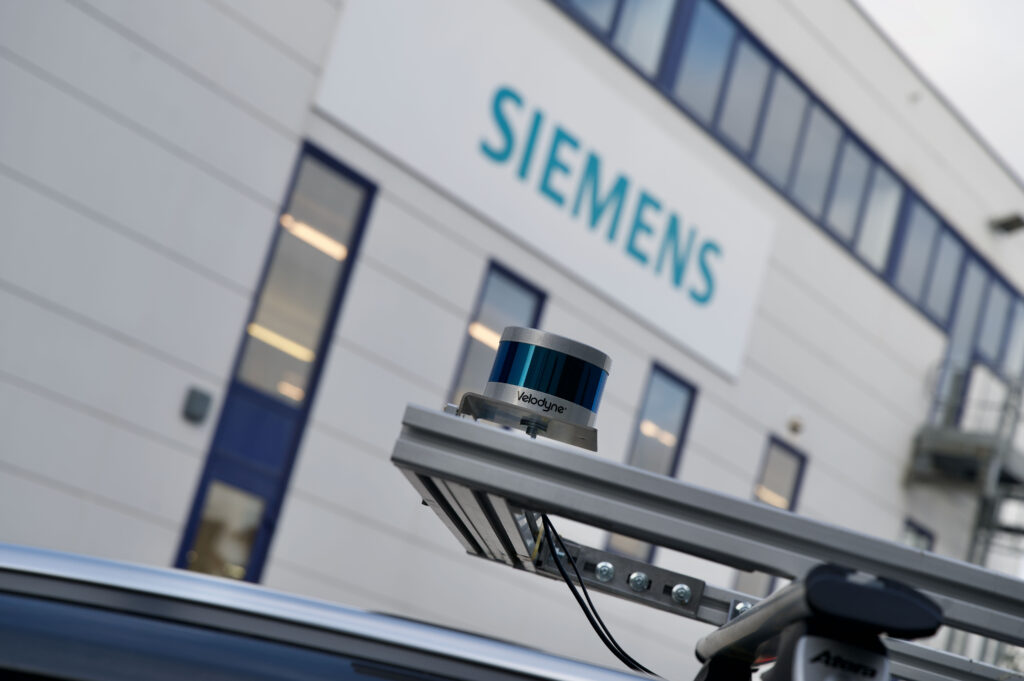 The combination of a traditional control logic is also very unique. Most companies tend to separate these two methodologies by hierarchy, but what our team is doing is combining them and having them cooperate in the same system components. This gives us the ability to use AI to remove cumbersome tuning and learn from raw data, while the control allows us to use a model-based approach and ensure safety.
For example, if I decide to make a lane change, it isn't enough to simply make a lane change. The control and AI need to work together to determine the best way to make the change.
Finally, we are relying on the expertise of several different groups in this project. Being a PhD student, I have access to a unique combination of support from leading control and AI experts from both the industry (Siemens) and university (KU Leuven). We also work closely not only with the Simcenter Engineering team, but also with other Siemens departments such as the Simulation and Testing group.
Why do you think this work is important?
I like to say that these autonomous systems are like seat belts. You as a driver must be convinced that seat belts work and that they can save your life in the event of an accident. Getting people to accept safety features is much more likely to work than simply making their use compulsory – you must make safety features part of an overall pleasant experience. If we forget the end-users and their wants and needs, the industry is going to have a problem.
This work is also crucial for individual OEMs. If we make all vehicles autonomous and they all have the same style of driving, then what's the difference between buying a BMW vs. a Volvo? Assisted and autonomous driving features need to incorporate the overall brand feel.
What's the future end use of this work? How can customers partner with us?
What we would need to understand from customers is their vision of how they would like the car to be driven. We can then generate all the necessary data and help our customers personalize their cars and autonomous behavior.
Learn more about the Simcenter Engineering R&D team's solutions for vehicle engineering:

This article first appeared on the Siemens Digital Industries Software blog at https://blogs.sw.siemens.com/simcenter/making-autonomous-driving-more-humanlike-to-improve-safety-and-comfort/