Podcasts
A Student's Journey in CAD and 3D Modeling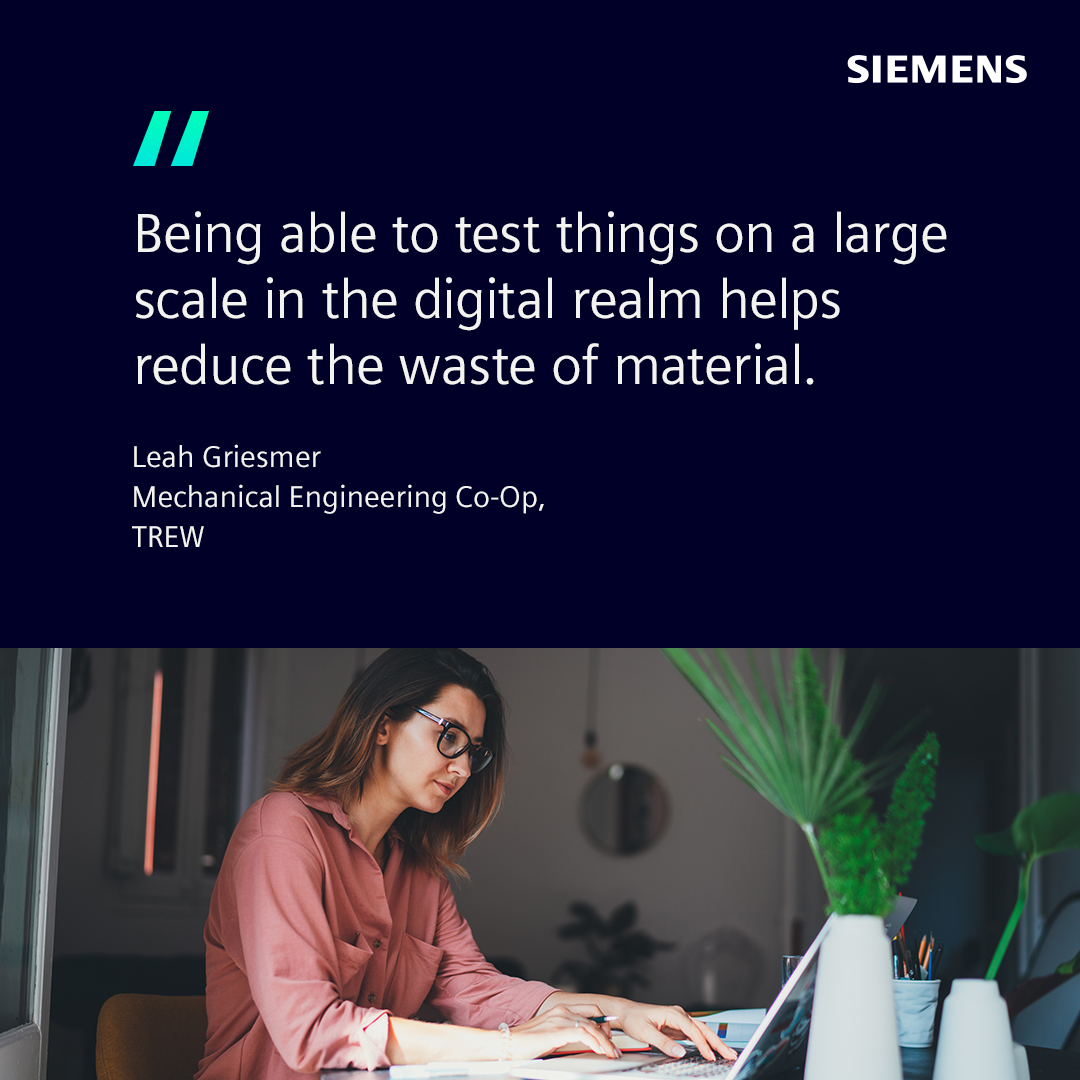 There is a significant discrepancy between how academia prepares students and what the industry expects them to do when they graduate. To close that gap, new design and manufacturing techniques must be introduced to students as early as possible. Academia should also strive to ensure students are being taught how to use the tools currently used by prospective employers.
On this episode of the Next Generation Design podcast, our host Jennifer Piper talks to Leah Griesmer, a third-year mechanical engineering student at the University of Cincinnati. Leah has an interest in additive manufacturing and 3D modeling and plans to get into product design after graduation.
In this episode, you will learn about the benefits of learning CAD software, specifically NX CAD before entering the workforce. You will also get to hear about Leah's positive experience with NX highlighting its user-friendly interface, CAE capabilities, and seamless integration with other CAD software. Additionally, you will find Leah's insights as she provides valuable perspectives for aspiring designers and highlights the exciting possibilities in the world of product design.
What You'll Learn in this Episode:
How Leah got into product design
How the university curriculum has prepared her for a career in product design
An overview of how she approaches product design
The benefits of creating a digital mockup
Leah's experience working with Siemens' NX
The use of 3D modeling is incredibly helpful because I'm a very multi-dimensional thinker.

Leah Griesmer, Mechanical Engineering Student at the University of Cincinnati
Listen to the Next Generation Design podcast wherever you do podcasts.
Connect with Leah:
Connect with Jennifer Piper:
---
Podcast Transcript
Leah Griesmer: If you can get more of your product fleshed out before you build prototypes, you waste a lot less time, and money, and materials when designing it, because you don't have to build and scrap as many parts. So, being able to test things on a large scale in the digital realm, helps reduce wasted material.
Jennifer Piper: Welcome to another episode of the Next Generation Design podcast. I'm your host, Jennifer Piper. Today, we're really living up to our name and talking, quite literally, to a next-generation designer. In this episode, I welcome Leah Griesmer, a third-year Mechanical Engineering student at the University of Cincinnati, where she is chapter Vice President of the Society of Women Engineers. Leah has interests in additive manufacturing and 3D modeling and also has goals to go into product design after graduation. Thanks to Siemens' partnership with the University of Cincinnati, she was able to learn NX in the classroom.
Jennifer Piper: Before we begin today, let's meet our guest. Leah, would you like to tell our listeners a little bit about yourself?
Leah Griesmer: Hello, everyone. Currently, I am on Co-Op at TREW Automation on our product development team working on conveyor belt design systems. Outside of my Co-Op, I've got a lot of design experience in high school through my engineering CAD classes in VEX Robotics. And I am currently going into my third year of mechanical engineering.
Jennifer Piper: Thanks, Leah, and welcome to the podcast. Thank you for joining us today. I'd like to start with a little bit about your background. How did you realize you wanted to get into product design?
Leah Griesmer: My high school had a lot of STEM classes and one of them was my engineering CAD class, where we were given different design prompts and we would have to go and design. This wasn't necessarily product-wise, but we just would design little balsa wood bridges or airplanes or simile cars, and I was always very fascinated with the design process. As a result of that, I joined my high-school robotics team where I had to design robots every year to face off in different games, each game had its own unique problems you had to solve, whether it'd be shooting balls with a catapult or stacking cubes up three feet in the air. So, engineering definitely was an interest for me, so I decided to go into mechanical engineering because it was a very diverse major and I wasn't entirely sure what I wanted to do. And then I saw a co-op position at a product design team where I could use a lot of CAD, which is something I've enjoyed doing since high school. And I joined the product development team at TREW and I've been having a wonderful experience ever since.
Jennifer Piper: Did you know in high school that product design was something you wanted to pursue further academically and professionally, or did that come later?
Leah Griesmer: I don't think it's necessarily product design, but something with engineering. I've always been very hands-on. Even from a young age, I would do Lego Mindstorm camps at my local library. And my city had a summer camp called Camp Invention where people around the community would donate old parts of things, and then we would just build random Rube Goldberg machines. So, I've always been very into tinkering and designing.
Jennifer Piper: So, how would you say your UC coursework so far has prepared you to pursue a career in product design?
Leah Griesmer: Other than my basic math and science classes, UC has a freshman engineering course called ENED, and as part of that, we had a project where we had to pick some sort of not necessarily humanitarian problem, nothing on that larger scale, but something local. So, my group picked homeless people, and a big issue they had was having comfortable sleeping accommodations. And so we worked on designing a memory foam portable sleeping bag to help with back pain when having to sleep outdoors. And another class I took, I learned all about NX in my 3D Foundations class, where we had to take apart and reverse engineer it. So, we would take a Nerf gun, for example, and we took it apart, measured out everything, redesigned it, and modeled it up into the 3D realm. And since I've only had two years of classes, I haven't had much more design work from that. But I do know, in my senior year, I'll have my senior capstone project, which will be a full-on product design experience.
Jennifer Piper: Can you tell me a little more about the sleeping bag project? Were you able to actually produce those?
Leah Griesmer: Normally, we would have produced it. But unfortunately, my freshman year was in 2020, which was the peak of COVID, so we didn't have in-person classes. So, we built a small prototype, but we weren't able to really work together and collaborate because we were in isolation. But we did build a small prototype and we had various people come and test it out. But we weren't able to get the materials we wanted to do a full-scale project.
Jennifer Piper: Understandable, but what a great project with so much value. I'd like to switch gears a bit and talk about some of the design experience that you've had. Can you walk me through what that process is like when you're designing a product? Where do you start?
Leah Griesmer: The most important thing is to start off by talking to whoever hired you or who's giving you the idea for it and figure out what their goal is, what the overarching problem is that you're trying to solve. From there, you want to go and find out what design specifications there are to solve that problem: How big does it need to be? What type of materials? Does it need to be waterproof? What are your cost restrictions? What different types of materials can you use? All that sorts of stuff, so that way you're designing a product that fits their needs, but also doing as efficiently and cost-effective within their budget. After that, I will go and start the brainstorming phase. I will sketch up or 3D model different concepts, talk to whoever's in charge of the final design, get their input, and redesign it from there.
Jennifer Piper: And is there a way of making the process easier or more intuitive along the way?
Leah Griesmer: The use of 3D modeling is incredibly helpful because I'm a very multi-dimensional thinker, I'm not the best at quite sketching things out after the initial design. So, being able to physically mold the product digitally and look at it in different views, be able to put it if it's a component — like, on my conveyor belt team, there are lots of different components so we can put it in on the conveyor belt, see how it looks in the digital realm, we can work out a lot of the kinks before we physically produce it. So, that way, when we have a final product, there's less refinement to do. So, I would say, definitely, having the opportunity to mock it up in the digital realm is extremely useful.
Jennifer Piper: What would you say are some of the benefits of working with software in order to create digital mock-ups?
Leah Griesmer: There are tons of amazing softwares out there. Personally, I've had a ton of work with SolidWorks, Fusion 360, and Siemens NX. A lot of those softwares not only allow you to 3D model the product you're building, but they also let you run stress analysis tests, determine how much it's going to weigh. If it's a mechanical component, you can put all the pieces together in assembly and run animations of how they'll go together while they're moving. And then you can find weak points within your assembly before you even go and start to build it, which really helps in prototyping design phases because by the time you finally get your parts, the lead time is usually about a month for everything, if not more, in the current industry. So, if you can work everything out before you're getting your prototype pieces, the prototype will be as close as it can to the final and overall model, which will save a ton of money and a lot of time.
Jennifer Piper: You mentioned at the start of our conversation that you're involved in a Co-Op program. Can you tell us a bit more about that experience?
Leah Griesmer: I'm on my second term Co-Op with TREW Automation, which is a conveyor belt company. I met through the Fairfield office, but their headquarters are in Milwaukee. With my Co-Op experience, we're currently designing various different types of conveyor belts. So, right now we're working on a V-belt conveyor, where it's just like a skinny little trapezoidal belt. So, as part of that, I'm working on designing the drive, and so my boss tells me, "It needs to have this horsepower, it needs to have these components in it." And he gives me all the different design specifications. And then I'm going in and designing all the different components, testing them out, seeing how they work together, building safety guards, and all that stuff. And then from there, it will be attached to curved, straight, or spiral conveyors.
Jennifer Piper: And have you had much experience working on the electronic side of things?
Leah Griesmer: I've done a little bit of programming, but not too much. In my freshman year of college, I did a Lego Mindstorm project. But unfortunately, due to COVID, we had to do it digitally. So, I was working with the different sensors, but we were just programming them into theoretical sensors but I still learned how to put on. In our project, we had designed a robot that would go and pick up different materials of shredded matter and you'd have to sort it based off of its overall weight and density. So, it would be in the same volume container so we could weigh it and figure out what material it was, and then based off of that, it had to follow a broken line and drop it off at different locations. So, we were using a bunch of different sensors; the biggest one was the line sensor. We programmed it to as long as it wasn't seeing the black line, it would go straight. And then if the top or bottom sensor would see it, it would turn accordingly so it could follow the path. So, I had a little bit of experience that way. But with the mechanical side, I haven't had much other electronic design.
Jennifer Piper: Now, you mentioned before that you had some experience working with Siemens' product, NX. Can you tell us a little bit about your experience using that software? Were you using it on the cloud or were you using the desktop version?
Leah Griesmer: I had it downloaded on my personal laptop, and then I just submitted files to my professor. But I did use it in a classroom setting. I picked it up very quickly but I did have some 3D modeling experience beforehand. I learned Fusion 360 in high school, and I found switching between that and NX was almost seamless. I really just had to learn where all the different buttons were, but it was really quick and easy to learn. I ended up designing, we took apart a Nerf gun, as I mentioned before, for our final project, and we had to look at all the mechanical parts and design them and then put it back into an assembly and show how it moved. It was a great experience. And I was able to easily share files with my teammates, and we could work together to make one final overall assembly.
Jennifer Piper: What types of materials were you using to learn it? Or were you just using it and you just picked it up because of your experience using CAD software?
Leah Griesmer: I pretty much picked it up seamlessly. I did have a textbook, I cannot remember the name of it, but it had all sorts of materials. Also, just learning the standard dimensioning and tolerances used in the industry, it was really helpful for, but it did have a lot of detailed instructions. But when I did learn 3D modeling, YouTube was an amazing resource, you can learn a lot from that and just the internet, watching different videos and learning how to explain it. But I also had an amazing professor that was really good at explaining it. I would go to his digital office hours if I had any questions.
Jennifer Piper: How would you say that NX software benefitted your design process?
Leah Griesmer: It had a lot of CAE capabilities, so we were able to run some stress analysis tests. In a different product, I was doing earlier on when we were exploring motors, we were able to see how much stress was going on the overall fixture of the motor depending on how much torque it was using. And that was really fascinating to learn because I'd never run any tests like that before and I wasn't really sure how to quite go about it, and it was really easy because we could just plug it into the computer and it will give us all sorts of results.
Jennifer Piper: Can you offer any constructive criticism for the software?
Leah Griesmer: No, I really can't say much just because I haven't had a super large in-depth time, because I've only been 3D modeling for about five years. But it was definitely very easy to learn. I was able to build everything that I was working on with it. And I would have used it more, but my company is like a SolidWorks company. But I think it's a great program.
Jennifer Piper: As someone trying to learn NX myself, I'm wondering if you have any advice for someone trying to get into product design or just CAD in general?
Leah Griesmer: When I learned 3D modeling back in high school, we first started off by drawing everything in this two-dimensional area. So, we did just basic drawings — like my teacher would give us a picture with dimensions and we would draw it. But the first physical product I designed was a balsa wood bridge. And we had designed a bridge that could withstand as much pressure as possible. So, it would pull on a channel like this, and you'd see how much you could hold before it broke. So, we did that one by drawing everything out two-dimensionally and then building the pieces. And wood is a very block-type part, so it really helps visualizing how to do it. And then from there, our next product, we got into 3D modeling and doing different shapes on that. But it's a lot about thinking if you're going to look at a view two-dimensionally to get that very first sketch and then using your 3D modeling tools like extrusions, cuts, sweeps to make your overall final product and shaping it off of the two dimensional to make the three dimensional. I'm not a great artist at all, which is why I love AutoCAD and all sorts of two-dimensional things because I cannot draw to save my life. But in a digital realm, I could make and draw the shapes using the different lines, tools, and relations to make everything the way I want it.
Jennifer Piper: Well then, maybe there is hope for all of us yet in our quest to learn NX. Leah, as you know, our podcast is called Next Generation Design. I'd like to know, where do you see the future of design headed?
Leah Griesmer: I definitely think there's a lot out there we haven't even thought of yet. If you were to talk to me when I was in elementary school and you would have told me that I would be 3D modeling robots and all that stuff, I would have said, "You are crazy." So, there are definitely a lot of future implementations. I know one of my friends at Siemens is actually working on Nano 3D modeling softwares, which I thought is really cool because you can start to design things at a molecular level.
Jennifer Piper: It's pretty incredible to realize how far we've come in a rather short period of time. Continuing that thought, how do you see AI, or artificial intelligence, and machine learning coming into play in the future?
Leah Griesmer: I definitely think AI will be a very big component in future designing; however, it can only go so far because it's really hard to teach a computer to think creatively. So, I think it can be really effective in running tests and analysis — like you can give it a part and say, "Hey, I want you to go and test this out and do whatever you need to do." And then it can come back, so you don't have to spend your time doing that. But I think the base design process will never get fully automated. However, AI is super effective in manufacturing because there are all sorts of robotic manufacturing for bending and laser cutting out steel parts, injection molding is really good for automation, which will help get the products out once they're designed. And it's allowing us to find more innovative ways to design products instead of being stuck to just basic manufacturing processes when you have more flexibility in the way the part is designed.
Jennifer Piper: And how do you see the sustainability component, going forward?
Leah Griesmer: I definitely think sustainability is a very important part whether it comes to finding different materials that are more sustainable, finding manufacturing processes that are faster and have less scrap, but also — as I touched on earlier — if you can get more of your product fleshed out before you build prototypes, you waste a lot less time, and money, and materials when designing it because you don't have to build and scrap as many parts. So, when being able to test things on a large scale in the digital realm, it helps reduce the waste of material.
Jennifer Piper: In the grand scheme of things, that reduction in waste could be an incredible benefit. Finally, Leah, looking forward, where do you see product design taking you in your future?
Leah Griesmer: I have definitely had some good experience with project management. I was kind of a team leader in high school. And then I had a class in Product Management in my freshman year at UC. So, leading a product design team, it would be much further on in my career, I'd probably start out more on just a development team and then go from there. But I think that would be something I'd be interested in.
Jennifer Piper: What's your dream job when you graduate college?
Leah Griesmer: I would love to work at a toy company, product designing toys for kids. I think it'd be so fun because it's such an imaginative role. But you can also get super complex with the design, which is not completely automated, but all the different mechanical components. Even just a little toy fire truck, you can add all sorts of fun stuff with that. So, I feel like that'd be a really cool position to get into.
Jennifer Piper: Thank you so much to Leah for joining us today, we wish you luck in all of your future endeavors. Thanks also to our listeners for tuning in to today's episode. Join us next time for more discussions about the latest in design innovation and software applications. I'm your host, Jennifer Piper, and this has been Next Generation Design.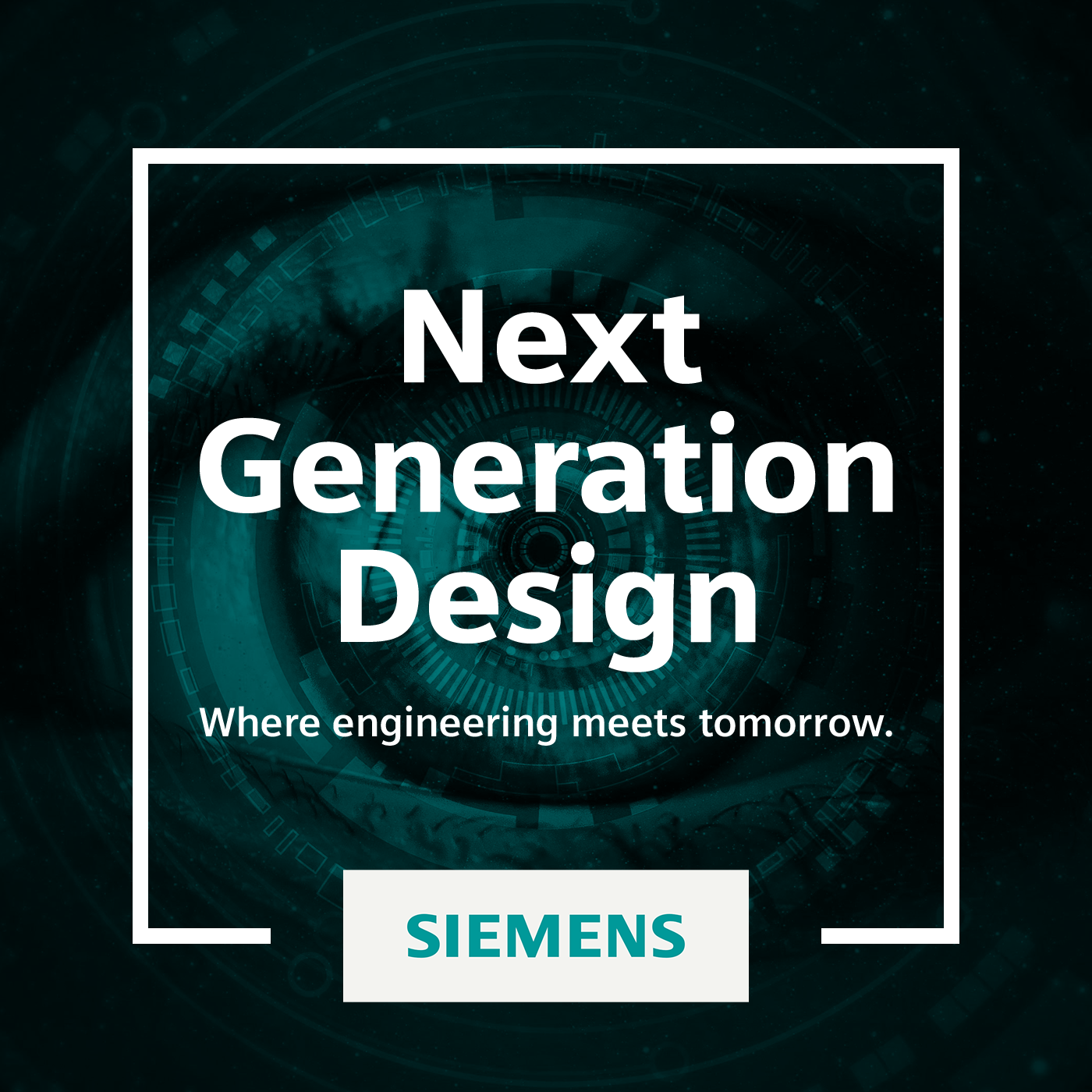 Next Generation Design Podcast
As product engineering tools continue to morph and expand at speeds human expertise may not be able to endure, Revolutionary design technologies that span beyond industry borders, will prove their necessity for companies looking to take over their markets in the future. What will the future of design technologies and machinery look like? What will your digitalization story be? Where engineering meets tomorrow.
Listen on:
This article first appeared on the Siemens Digital Industries Software blog at https://blogs.sw.siemens.com/podcasts/next-generation-design/nx-cad-3d-modeling-software-for-students/