Podcasts
Smart manufacturing and uncovering Closed-Loop Quality (CLQ) – ep. 4
In today's world, quality is an aspect that is of great significance to regulators and consumers. As a result, manufacturers are expected to deliver high-quality products while offering competitive prices. That, coupled with supply chain issues, puts a lot of pressure on them. One way to ease that burden is by fine-tuning the manufacturing process using smart machines.
Today, the host Chris Pennington, Global Industry Marketing Leader for Industrial Machinery at Siemens Digital Industries Software, is joined by Rahul Garg, the Vice President of the Industrial Machinery and Mid-market Program at Siemens Digital Industries Software. He'll help us understand what closed-loop quality entails.
In this episode, you'll learn about the goal of closed-loop quality and the impact it creates. Additionally, you'll hear about what is required to implement it and the performance change in companies that have implemented it.
What You'll Learn in this Episode:
The importance of integrating quality into the manufacturing process (01:19).
The goals of closed-loop quality (02:22)
The impact of implementing closed-loop quality (05:15)
How deploying advanced technologies results in improved quality (07:32)
Closed-loop quality in future factories (11:15)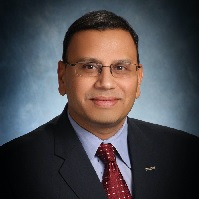 Rahul Garg
Vice-president, Industrial Machinery and Heavy Equipment of Siemens Digital Industries Software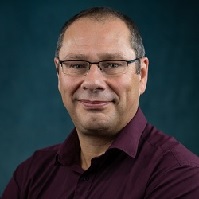 Chris Pennington
Global Industry Marketing Leader – Industrial Machinery, Siemens Digital Industries Software
---
Siemens Xcelerator, the comprehensive and integrated portfolio of software and services from Siemens Digital Industries Software, helps companies of all sizes create and leverage a comprehensive digital twin that provides organizations with new insights, opportunities and levels of automation to drive innovation.
For more information on Siemens Digital Industries Software products and services, visit siemens.com/software or follow us on LinkedIn, Twitter, Facebook and Instagram. Siemens Digital Industries Software – where today meets tomorrow.
Digital Transformation Podcast
The Digital Transformation: Solutions for Industrial Machinery Podcast by Siemens Digital Industries explores the advantages of smart manufacturing, a digitalized product development strategy and the solutions it offers for the Industrial Machinery industry.
Listen on:
This article first appeared on the Siemens Digital Industries Software blog at https://blogs.sw.siemens.com/podcasts/digital-transformation/smart-manufacturing-and-uncovering-closed-loop-quality-clq-ep-4/