Is it time to add a customer success practice to your business?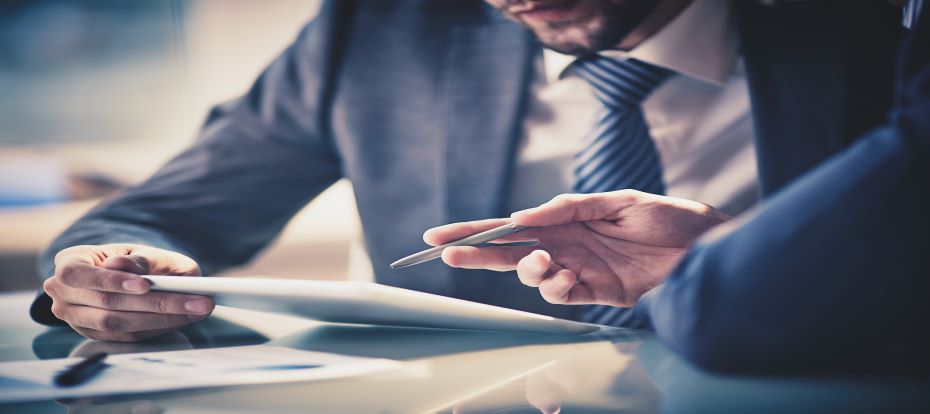 The widescale deployment of SaaS offerings continues to drive impressive growth for customer success platforms. With expectations of reaching $3.1 billion by 2026, this represents a 20.6% CAGR increase — a clear sign that customer success services (CSS) practice development is on the rise. It also underscores the need for partners to develop and implement a customer success strategy to remain competitive.
Creating a CSS practice is a unique journey with considerations and decisions made along the way. It requires its own budget, strategy and planning, hiring, retooling roles and implementing technologies and processes. But as the 20.6% predicted growth in CSS platforms indicates — the pay-off can be huge.
A short primer: what it means to offer customer success services
More than half (63% of customers) report that onboarding processes are an important consideration in their SaaS buying decisions. Gartner confirms that successful customers are more likely to renew subscriptions if they understand how a product delivers value for their use case. Unlike sales managers focused on gaining and growing new business, customer success managers (CSMs) work post-sale to onboard and maintain relationships that ensure happy customers are adopting and thriving with your solutions. Part consultant, active listener, problem solver and analyst, a CSM elevates the benefit of working with your organization over a competitor — and they're instrumental for retention.
Small changes can maximize future gains
Regardless of where you are on the CSS adoption journey, it's never too early to consider key aspects of creating or augmenting a CSS practice.
SaaS can't be a one-and-done — focus on outcomes instead of product
Most sales conversations are engineered to convince buyers that products and services will solve their immediate pain. When selling SaaS, the sales approach needs to be outcome-based because most of today's customers care more about outcomes than the technology itself. They want processes to work within their integrated workflow, which means one must learn more about a customer's business upfront to suggest the right solution. For example, understanding how data flows across their current solutions and the changes needed to ensure the new flow solves their specific challenges. When you provide outcomes vs. products, it's easier to turn customers into evangelists and word-of-mouth is powerful marketing!
Customer success is not new — the three-legged stool
No matter what you sell, business value matters most. Twenty years ago, customer success services were called "consulting." An advisor came in, quantified a customer's challenges and recommend a custom solution. But first, they looked across the business landscape, asked questions and then applied the "three-legged stool" approach; a paradigm where people, process and technology are parts of the solution. Once a consultant understood how to connect the dots between the three, it was a matter of ensuring a customer had the correct mix to achieve their goals. Much like today, technology was attached to all projects and called "the value realization." The result was implementation, training and measuring — to ensure customers received the promised business value.
High ROI for implementing customer success services — but not on day one
It's 5x more expensive to acquire a new customer than retain an existing customer. With SaaS, there's no hardware or other costs, which lowered the bar to entry and it's easier and faster than ever to stand up a new customer. CSS ensures customers are using products the way you intended for their use case to gain your promised outcome. If they haven't onboarded successfully, what's to stop them from saying "thank you, I'd like a refund. Your solution doesn't meet my needs so, I'm going elsewhere." It's a real scenario and CSS can safeguard that engagement by managing and growing post-sale relationships.
You may not have dedicated customer success headcount, but…
Even if you're not ready to implement a full CSS practice, it's important to take incremental steps in that direction; if for no other reason, your competitors are doing the same. At the minimum, someone needs to check in to see if a new customer received their license, activated it and accessed the platform. Or to verify they understand how to take the next steps. Any proactive care is shown to ensure they're progressing toward their outcome aids retention.
Monitor new customer support requests
In some cases, customers buy a new solution, ask tons of questions and open support cases. It could be they're using the solution and trying to learn it. But it could be bad onboarding training and they're at risk for leaving, due to trouble using the product. On the flip side, if they're not asking questions or opening support tickets, it could be a red flag. It could mean they're not using your product. Maybe they tried something, got frustrated and abandoned it. If that's the case, you need to know before they go to a competitor.
Let your partnerships help develop a customer success practice
Our global partner team has presales, services, customer success, marketing and support staff and resources dedicated to helping partners understand what is needed to be successful with customer success. Siemens has invested heavily in partner development and enablement including CSS training, certifications, playbooks and featured content to help build more successful business outcomes and relationships.
Watch for more blogs to help you build a customer success services practice within your organization.
Bill McInnis is the Global Partner Customer Success lead at Siemens Digital Industries Software. He has extensive experience partnering with customers to accelerate time to value by identifying, developing, and implementing business strategies, processes, operations, and tools to realize the customer's desired outcomes.
This article first appeared on the Siemens Digital Industries Software blog at https://blogs.sw.siemens.com/partners/time-to-add-a-customer-success-practice/