Products
PMI Region | NX Tips and Tricks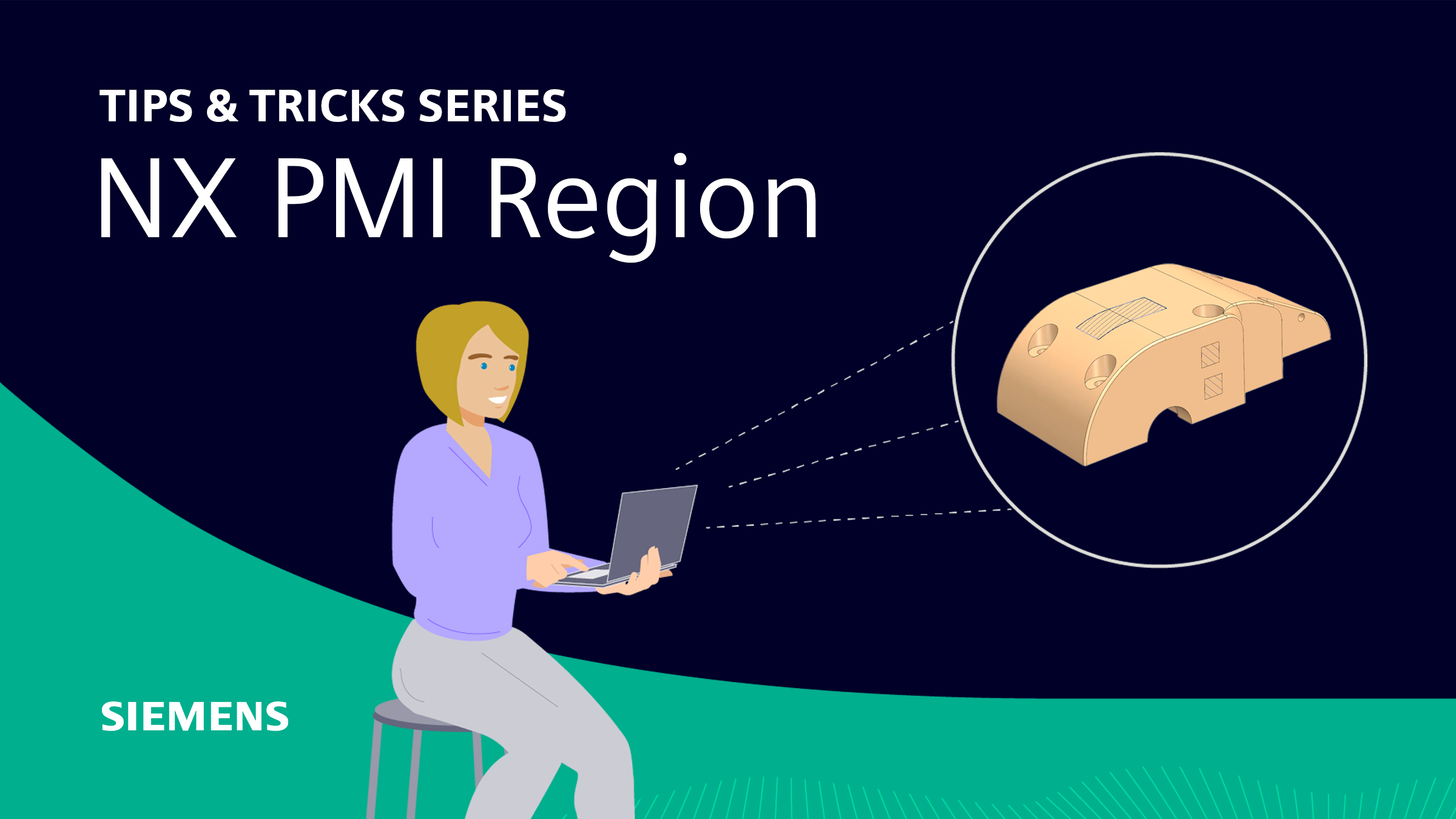 Welcome back to another installment of Tips & Tricks. With our June 2023 release of NX™ software, we've packed in some useful new functionalities to help save time and increase your productivity during workflows. Today, we'll be diving into Model-Based Definition and focusing on some key features surrounding the Product Manufacturing and Information (PMI) Region command.
Let's jump right in!
Use PMI regions to designate areas of your model for special purposes
The PMI Region command is a quick and useful way to designate and delineate specific areas of your model for special purposes. This is an excellent option to help communicate certain tasks that will later be performed, such as the location of a sticker or label that may be placed upon your model after production.
These PMI regions can be used for a wide variety of cases, and there are several ways that they can be produced. You can choose from rectangles, circles, cylinders, as well as an arbitrary option which can be customized to fit user-selected curves.
---
Customize boundary curve and crosshatch options within the PMI Region command
Before you apply your PMI region, it can be helpful to explore the settings tool found at the bottom of the PMI Region window. Once you open these settings, you can select the thickness and color of your boundary curve, indicate if a crosshatch is visible, and adjust the specifications for the appearance of the crosshatch. This is yet another avenue to personalize your PMI regions to an appearance that best fits your model.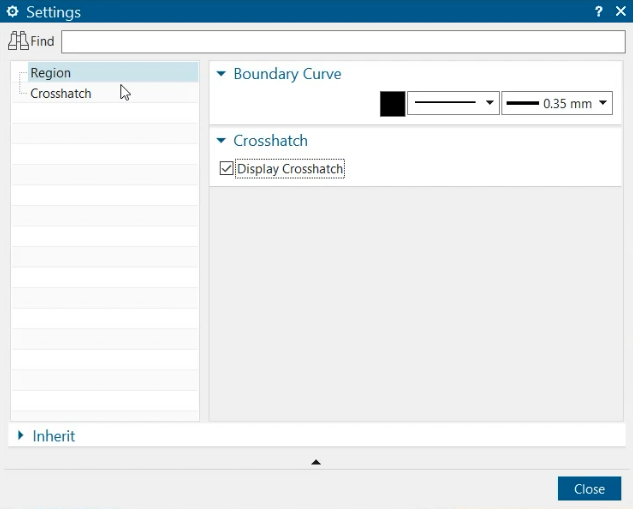 ---
Quickly replicate your existing PMI region using Inherit Region
Instead of recreating PMI regions every time you need them, existing regions can be copied using the Inherit Region tool found at the bottom of the PMI Region window. Using this tool, the parameters of the existing region are copied, and can then be placed at another location found within the model—the boundary curve, dimensions, and exact crosshatch specifications will be matched in the replicated region.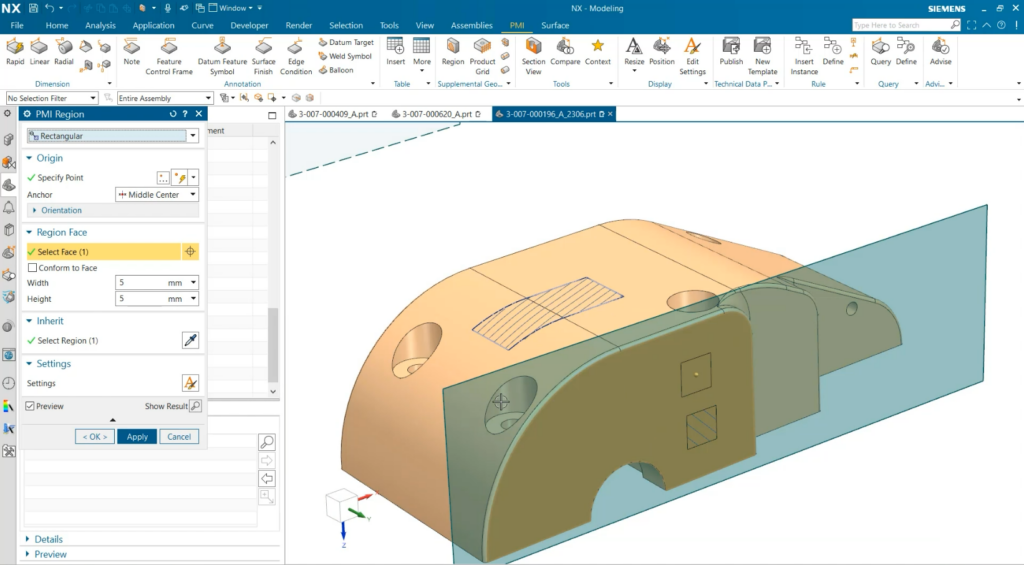 Using this Inherit Region feature will not only save you time during the design process, but will also help to ensure consistency across all of the PMI regions!
---
Conclusion
Thanks for taking the time to check out our latest installment of Tips & Tricks for the June 2023 release of NX. You should now be able to take advantage of the PMI Region command when working within Model-Based Definition!
We'll have another Tips & Tricks post up next week, so be sure to mark your calendar. For now, we hope you enjoy the accompanying video below. And, as always, let us know if there are any specific NX features you'd like us to highlight in future Tips & Tricks posts.
---
Watch the full PMI Region video below!
Continue your journey with NX
This article first appeared on the Siemens Digital Industries Software blog at https://blogs.sw.siemens.com/nx-design/pmi-region-nx-tips-and-tricks/