Products
The Design Process at Piper Aircraft | NX CAD for Aerospace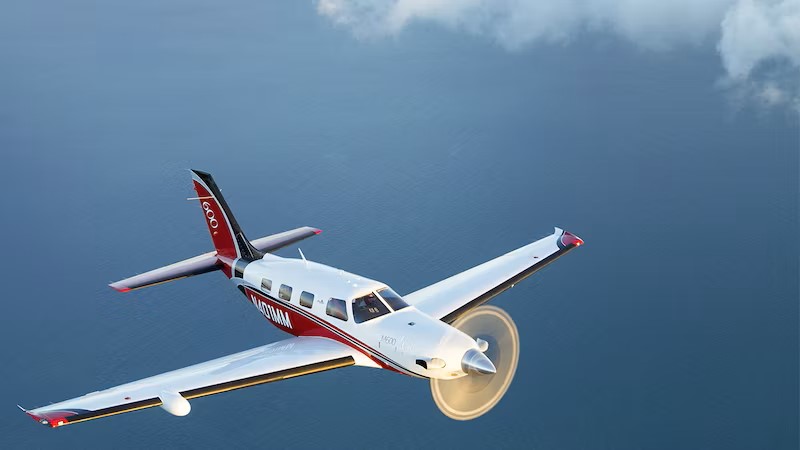 Piper Aircraft, well-known for its iconic yellow Piper Cub, is a general aviation aircraft manufacturing company headquartered in Vero Beach, Florida where they design and manufacture trainer-class, business, and personal-class aircraft.
On this episode of the Next Generation Design podcast, our host Jennifer Piper talks to Michael O'Shea, the Lead Structural Design Engineer of the Product Development IPT at Piper Aircraft. He will be talking to us about the design and manufacturing processes at Piper Aircraft.
In this episode, he will help us understand his role as a lead structural design engineer and his day-to-day work, which involves a lot of CAD modeling with Siemens' NX CAD. You will learn about the design and manufacturing processes at Piper Aircraft and the impact of the COVID-19 pandemic on the aerospace industry and how Piper Aircraft adapted to new demands, including the move towards electric and autonomous aircraft.
Listen to or read the full episode: Inside the Design and Manufacturing Processes at Piper Aircraft
What You'll Learn in this Episode:
Aircraft design process using Siemens software
There are many departments at Piper– structural design, avionics, electrical, software, powerplant, mechanical systems and more– and all of them run on CAD. The design process depends on the scale of a program and how many people may be working on it, but all projects begin with the concept. Marketing may request something new or manufacturing might suggest a revision that will help them build the plane better. Then, engineering will evaluate the concept and modeling begins.
Once they begin modeling in NX CAD, they use Teamcenter Visualization (TC Vis) for design reviews. Depending on the complexity of the concept, it could take one design review or it could take multiple iterations to get approval. Teamcenter is important to the design process at Piper, since they run their data and approvals through the platform. Michael notes, "You're able to check files out really easily. It indicates to other users that they're locked out and that they can't modify it." Using Teamcenter in tandem with NX streamlines communication and simplifies the design process.
NX makes it quick and easy to model concepts and collaborate with other team members. Michael highlights that with parametric design in NX, you can see design intent and make an easy change. You don't have to rebuild a part when you open a file. NX also helps manage assemblies, no matter how large-scale or complex. You can build sub-assemblies and build upon them all the way up to the full airplane.
Manage design complexity with NX CAD
The aerospace industry has been seeing big trends in customization and product complexity. Customers want more options, which increases the complexity of designs and can be difficult to manage. When it comes to dealing with complexity, Michael again notes how assembly management in NX makes it easier to suppress different options or configurations when looking at a design. There could be multiple colors of the same part, with different part numbers for each color. There could be alternate parts, where one customer selection might have a storage pocket but another may not. In NX, these different colors or options can be suppressed in one arrangement but shown in another, which helps showcase the design options when showing it to marketing or to customers.
TC Vis is next gen 3D visualization software
Because Teamcenter is so integrated into the design process, Piper Aircraft uses TC Vis every day. Michael even says that if you walk through the engineering department, you can see it pulled up on each engineer's computer, and that he has it up on one of his monitors at all times. TC Vis helps to deal with the complexity– being able to see all your parts, the design concept. You can load a layout file onto an aircraft and see how it interacts with the other existing parts, or you can see that someone made a design change. With visualization software, you can understand design changes and updates easily in a design review and quickly and easily give feedback.
At Piper, they manufacture and deliver their planes to customers quickly, so they do not have physical aircraft easily accessible to look at. Having a digital version of the design in NX CAD– a digital twin– allows them to see previous designs and how parts interact together.
Piper Aircraft's Halo safety system
The HALO™ Safety System is unique to Piper Aircraft that protects the pilot and passengers in case of emergency. If the system detects a flight anomaly, it will activate automatically which can be canceled if it was a mistake. If a pilot experiences a health issue, it can be manually activated by a passenger or the pilot themselves. It runs calculations to create a flight path and automatically fly around terrain and weather. It will also communicate to air traffic control and update passengers on status and ETA. Once it lands, it will automatically break and shut off fuel and the engine.
The impact of the COVID-19 pandemic on the aerospace industry
Michael talks about how demand for general aviation during the pandemic increased or stayed the same– oppposite to commercial aviation. With less people wanting to fly next to other strangers and commercial aviation seeing drops in demand, people still wanted or needed to fly and travel, and so they bought smaller aircraft.
At Piper Aircraft, there were a few changes made to their workflows to adjust to the pandemic. There was an initial uncertainty of how they would work remotely but fortunately, they were able to set up remote access and continue work. While there were part shortages, they were able to work through them. The biggest change they had related to their sign-off process. Prior to the pandemic, despite how much they used Teamcenter already to digitally release their CAD data, they were physically routing drawing packages that needed physical sign-offs. During the pandemic, they took advantage of using digital sign-off in Teamcenter which helps move along the sign-off process whether someone is working from home or if the team is remote.
How Piper Aircraft adapted to new demands in the aerospace industry
There is a push for electric and autonomous aircraft, and with that comes more composites because of their strength-to-weight ratio and trying to maximize battery life. Some companies are even trying to pursue supersonic aircraft which require backing up from large investors.
At Piper, they have worked to adapt to the demands of electric, autonomy, and customization. In regards to electric, they began a partnership with CAE, an aerospace training solutions company. Piper is working to develop an electric conversion kit for the Archer aircraft, and then CAE will convert two-thirds of their Archer fleet to electric and market the kit for third-party use. For autonomy, they were the first to market with the Garmin Autoland integration with the HALO Safety System, with more to come. When it comes to customization, customers have the ability to customize many different things for the interior of their plane so they can feel like it is unique to their wants and needs.
Michael concludes with his thoughts on the future of design. He believes that it is going towards rapid prototyping, but also that designing still needs to be parametrized, and NX enables engineers to do both. To learn more about Piper Aircraft and Michael's role, you can watch the video recording or listen to the episode wherever you do podcasts.
Want to learn more about NX CAD software? Check out our website or try it for free.
This article first appeared on the Siemens Digital Industries Software blog at https://blogs.sw.siemens.com/nx-design/nx-cad-process-piper-aircraft/