Industries
The latest in digitalization for electronics & semiconductor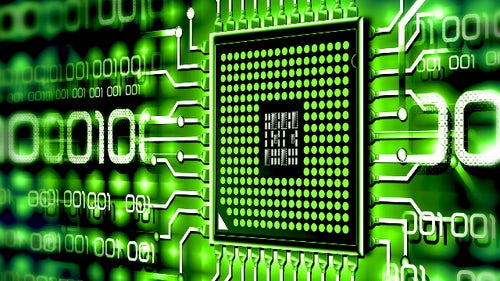 A look at the latest digitalization-themed webinars, blogs and more for the electronics and semiconductor industry.
Thermal analysis of complex multi-layer printed circuit boards
Webinar: Two Sessions
The complexity arising from miniaturization, increasing functionality and tighter integration of electronics systems can require the use of complex multi-layer printed circuit boards (PCB), with upwards of 50 layers. Join us for a live webinar to find out how you can accelerate your design through electro-thermal co-simulation.
Is there a simple way to identify compromised components?
New Blog Post
A single defective part or compromised component can jeopardize an entire production run and cause massive product recalls. How can they be detected on the shop floor – in real time?
Software upgrade and migration strategies for electronics manufacturers
New Blog Post
Many electronics manufacturers struggle with outdated software which causes problems and inefficiencies. Learn about three important considerations to evaluate when making decisions about software updates and migrations.
Additional industry resources:
Blog – Three vital considerations for updating and migrating SMT engineering software → Mitigate software update challenges by adopting the right strategy. Before making any migration decision, teams should review three considerations to ensure the success of current and future solutions in the manufacturing environment.
ebook – How to guide: engineering change process → Changes are inevitable. Making those change doesn't have to be a long, drawn-out process. This ebook by Lifecycle Insights outlines how you can achieve change management best practices.
Blog – The global pandemic and how digitalization is helping electronics manufacturers produce more at lower costs → In our fourth episode of The Voice of Smart Manufacturing, we talk with Oren Manor about the impact of COVID-19 on the electronics industry from manufacturing disruptions and lockdowns to increased supply chain disturbances. Tune in to learn how digitalization is working to alleviate these impacts.
This article first appeared on the Siemens Digital Industries Software blog at https://blogs.sw.siemens.com/electronics-semiconductors/2022/03/01/february-digitalization-for-electronics-semiconductor/