Products
Tackling wire harness manufacturing complexity with Siemens digital twin technology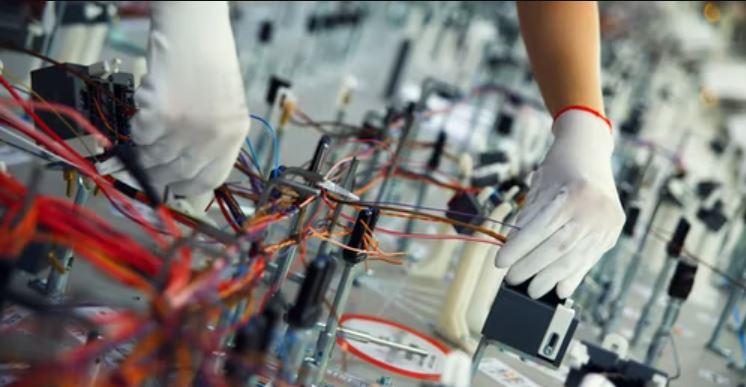 Wire harness manufacturers have to manage growing complexity as well as many other factors to succeed in delivering cost-effective, on-time products. Some of those challenges include dealing with the globalization of their industry and a "design anywhere, manufacture anywhere" approach. Rising prices, inflation, and supply chain limitations all play into the planning and design of the product, and finding and keeping skilled engineers necessitates as much automation as it does recruitment. With new software and standardizations, as well as requirements from OEMS, the risk is high. So what is a harness manufacturer to do?
Siemens CapitalTM software leverages a digital twin to optimize the flow of data and the relationships between the various disciplines involved in wire harness design and manufacturing, and thereby improve quality, reduce costs, and accelerate time to market with innovative products.
What is a digital twin?
Essentially, the digital twin is a virtual representation of an actual harness design. It facilitates model-based systems engineering (MBSE) by replacing antiquated manufacturing engineering tools and methods.
Using digital twins during design and manufacturing makes performance and operation data available for modeling the mechanical, electrical and software components of a wire harness, and helps engineers better understand how everything works together. They can test out changes and tweaks to the design early, without impacting the manufacturing process – or incurring additional costs for late-stage changes. The digital twin also helps to maintain traceability throughout the design and manufacturing process.
Optimize Connectivity with Siemens Capital
In our webinar, Opportunities and Challenges for Wire Harness Manufacturers, we take a deep dive on how Capital leverages a digital twin to streamline E/E systems development. In particular, we explore how Capital provides a comprehensive solution for optimizing Connectivity during wire harness design.
Using Capital and the digital twin, engineers can merge individual system wiring with mechanical models for real-time interactive physical design in the context of the platform's topology. This helps to determine the most efficient and accurate routing while preventing electromechanical physical conflicts. From there, engineers can simulate and analyze the designs in real-time, and see how they perform under stress conditions. They can validate the writing prior to releasing the design, and produce reports to satisfy compliance regulations. Capital also provides generative wiring design capabilities, design rule checks (DCRs), and integrations with a variety of tools, including  MCAD tools such as NX and SolidEdge.
Watch the webinar for more details about these capabilities.  Or, to see Capital connectivity design capabilities in action, watch our webinar and demo Solve automotive wiring harness complexity with a platform generative flow on-demand.
This article first appeared on the Siemens Digital Industries Software blog at https://blogs.sw.siemens.com/ee-systems/2023/02/21/tackling-wire-harness-manufacturing-complexity-with-siemens-digital-twin-technology/