Thought Leadership
DAC 2020: A Rare Virtual Opportunity in Professional Development!
Probably one of the most important pieces of advice I ever received was given to me when I was a young undergraduate student by a chemistry professor. He told me, "Harry, there's a big difference between knowing about something…and really knowing something." This philosophy has always guided my professional development strategy starting from digital design and architecture, to formal and assertion-based techniques, and more recently to AI/ML solutions. With that said, I can't think of a better opportunity than now to sharpen your own technical skills. Particularly since this year's Design Automation Conference (DAC) is going virtual, which will provide broader access to engineers all over the world who would normally not have an opportunity to participate. In addition, this year's virtual DAC is offered at an incredible deal with a significant decrease in registration cost while maintaining all the great technical content that has made DAC renowned.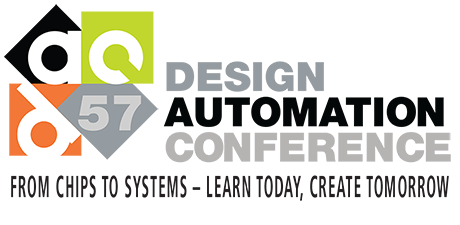 The 57th DAC executive committee, together with ACM and IEEE, moved this year's conference to a virtual event format scheduled for July 20-24, 2020. Rather than recreating the physical experience of a live conference (which is not possible virtually), the decision was made to focus on achieving DAC's goals within a virtual environment, which are:
Provide a space to present cutting edge research
Provide a space for industry to showcase the latest products
Provide a an education forum
And even provide some virtual networking and fun opportunities
And I am very proud of what the team accomplished in putting together this year's virtual event! In this blog I plan to highlight a few sessions worth checking out at this year's conference.
---
Keynotes
This article first appeared on the Siemens Digital Industries Software blog at https://blogs.sw.siemens.com/verificationhorizons/2020/06/21/dac-2020-a-rare-virtual-opportunity-in-professional-development/