Integrating AGV management with intralogistics systems to boost efficiency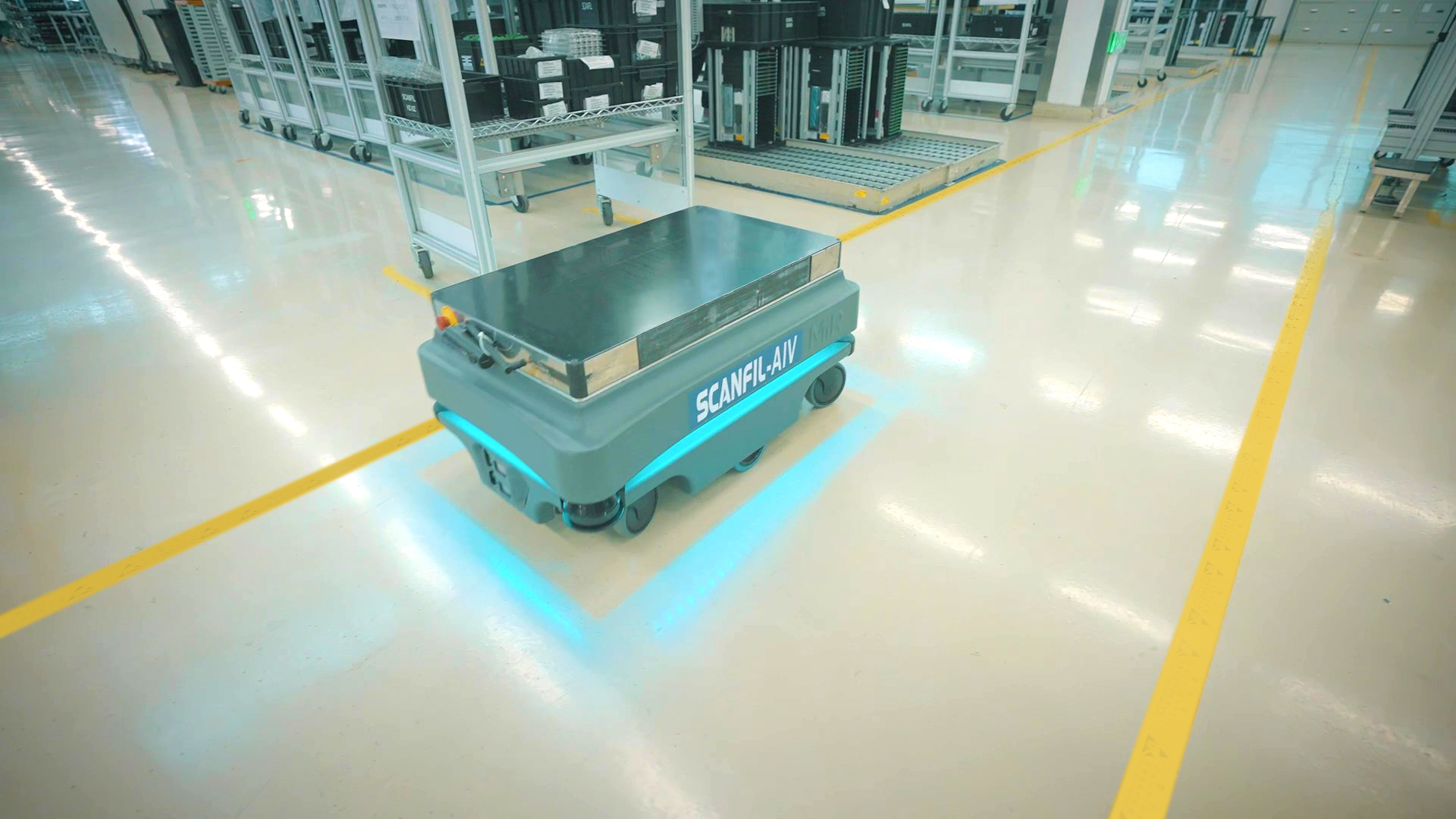 Full automation is critical to succeeding in today's competitive market, especially with new environmental regulations and ongoing pandemic-related challenges. Automated Guided Vehicles (AGVs) are a key component of automation; however, many factory owners aren't able to gain full value from their AGVs because they aren't properly integrated with the factory's intralogistics solutions.
Integration with intralogistics is important because it allows the factory's material management system to automatically create transport orders for the AGVs. The material management system can then send them to retrieve and transport materials, minimizing the need for human intervention both in creating the orders and in physically moving around the plant to fulfill them.
However, intralogistics solutions are often not integrated, and AGVs receive manual requests from a fleet management system or directly from humans. Although many manufacturers are aware of the benefits of integrating AGVs with their intralogistics systems, the complexity of implementing the integration can be a major barrier.
Siemens' Opcenter Intra-Plant Logistics (IPL) makes it easier to standardize data and integrate systems, eliminating the human error inherent to manual AGV operations. Using Siemens' standardized data, manufacturers can easily integrate AGVs into their IPL system, optimizing logistics, ensuring streamlined delivery, and eliminating waste.
Our new whitepaper explores the challenges and requirements for smart material management in the factory. It details how Opcenter IPL works and describes how leading Italian electronics designer ROJ used it to enable smooth and continuous JIT/Kanban material delivery between warehouse and production while optimizing changeover time and eliminating material starvation and waste.
This article first appeared on the Siemens Digital Industries Software blog at https://blogs.sw.siemens.com/valor/2022/06/19/integrating-agv-management-with-intralogistics-systems/