Podcast series: Advanced machine engineering (Part 4) – managing the bill-of-materials
Industrial machinery in manufacturing is continuing to witness unparalleled developments in state-of-the-art technologies. It is an inspiring effort to design, validate and manage modern manufacturing and assembly operations for achieving superior value while optimizing costs.
In our fourth and final podcast of this series on advanced machine engineering, we are discussing another differentiator of the advanced machine engineering solution, which is allowing machine manufacturers the ability to create a multi-disciplinary bill-of-materials (BOM) and a configuration management environment. This approach makes it possible to leverage your proprietary data in creating a digital thread approach to engineering while generating a competitive advantage.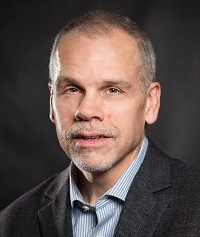 For this entire podcast series, we have been privileged to gain insight from our special guest and engineering expert, Bill Davis, Director of Industrial Machinery and Heavy Equipment Solutions at Siemens Digital Industry Software. His 30 years of experience in engineering and operations management includes more than 20 years in industrial machinery.
Our previous three podcasts took a deep dive into multi-disciplinary design, virtual machine simulation and commissioning, and multi-disciplinary BOM and configuration management. In this podcast, we take a more in-depth look at multi-disciplinary BOM and configuration management and why it's important for our listeners. We are addressing the question: what is a managed environment, and why should it be necessary to the machine builders and their suppliers?
So, in building machines, there is a configured-to-order process of menu selection for different components and subcomponents, and assemblies that you choose, based on a set of criteria per the customer's requirements. The bill-of-materials is a compilation of different sub-assemblies working together with its partner, regardless of what is chosen. Much discipline is required from a machinery builder to adopt the configured-to-order; however, that's the shortest delivery schedule timeframe because it doesn't require engineering work.
Commonly, an engineer-to-order approach utilizes the ability to break down machine design into differently affected sub-assemblies or modules, while retaining interface points in isolation, instead of designing a new machine. However, this process includes one or more types of sub-assemblies, including the building of a completely new machine.
It's important to identify or remove the mechanical and electrical issues – keeping those separate in the bill-of-materials, due to complexity, and the integration of mechanical, electrical and software solutions, with the bill-of-materials including everything – capabilities, features, functionality and components. It represents the entire machine and not merely different disciplines.
The bill-of-materials assists in managing everything in a single environment while understanding all options and variants with the ability to integrate requirements for project and change management and to maintain the bill-of-materials throughout the product life cycle.
To learn more, listen to this last podcast with Bill Butcher and Bill Davis, discussing the bill-of-materials for advanced machine engineering.

Also, you can access this podcast via Apple, Stitcher, Spotify, Castbox, TuneIn or Google.

Listen to podcast01, podcast02 and podcast03 from this series.
About our expert:
Bill Davis is the acting Industrial Machinery and Heavy Equipment Industry leader for Siemens Digital Industries Software. His experience and insights have been acquired from a career spanning 30 years in engineering and operations management with machinery and heavy equipment companies. Bill holds a master's degree in Business Administration from Marquette University, with a concentration in Operations Management and Strategic Marketing, as well as a Bachelor of Science degree in Mechanical Engineering from Milwaukee School of Engineering.
This is the final podcast in this series on advanced machine engineering. Look for subsequent blogs portraying transcripts from these podcast presentations.
This article first appeared on the Siemens Digital Industries Software blog at https://blogs.sw.siemens.com/thought-leadership/2020/03/03/podcast-series-advanced-machine-engineering-part-4-managing-the-bill-of-materials/