The scenery of industrial machinery in manufacturing is seeing a pioneering renovation of technological progressions. It is a daunting task to design, validate and manage modern manufacturing and assembly operations to achieve a first-class level of quality while optimizing cost.
In this latest series of advanced machine engineering podcasts, we are discussing how machinery manufacturers are gaining a competitive advantage by implementing a digital thread approach to engineering, which enables the development of highly sophisticated machines, faster.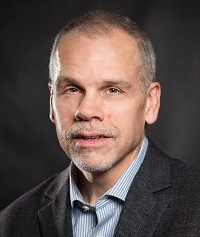 Our special guest and engineering expert, Bill Davis, Director of Industrial Machinery and Heavy Equipment Solutions at Siemens Digital Industry Software, is discussing Advanced Machine Engineering solutions.
This first podcast will cover some of the current challenges and trends facing machinery manufacturers and how these hurdles are driving a technological evolution that is enabling machine manufacturers to exploit profits and discover industry trends driving the adoption of this innovative technology.
Bill's extensive background in engineering, automation, converting and packaging machinery, along with 30 years in engineering and management, empower him with an advantageous perspective of industrial machinery. His experiences have assisted customers with their go-to-market strategy. Throughout his experience, he is leading the charge in bringing companies forward on their digitalization journey, whether it's CAD, PLM, ERP integration, solution and simulation and other advancing technologies.
In our first podcast of this series, you will learn how the tools have changed for machine builders, with advanced capabilities to those used ten years ago. The industry is witnessing a changing dynamic in two different parts: CAD/CAM and simulation capability. There's more core technology around embedding simulation into the design process – so multi-discipline domains, finite element analysis, computational fluid dynamics, vibration and harshness – as well as more collaborative multi-discipline types of design.
These advances include "The Generative Design Movement," in not designing first and then simulating to see problems but using loads and constraints that are in the design to help shape the net material needed in the part, thus driving the design via additive manufacturing. Lastly, there's the simulation in everything in the machine to try and arrive at the final product without validating the PLC code and automation code that's in it. So, these are significant changes from a market perspective, including the solution products.
To hear more about these compelling changes occurring in advanced machine engineering, listen to this first podcast in the series.
Also, access this podcast via Apple, Stitcher, Spotify, Castbox, TuneIn or Google.
To improve the speed and efficiency of your machine design process, watch our Advanced Machine Engineering – Start your digital transformation journey today webinar.
Listen to podcast02, podcast03 and podcast04 from this series.
About our expert:
Bill Davis is the acting Industrial Machinery and Heavy Equipment Industry leader for Siemens Digital Industries Software. His experience and insights have been acquired from a career spanning 30 years in engineering and operations management with machinery and heavy equipment companies. Bill holds a master's degree in Business Administration from Marquette University, with a concentration in Operations Management and Strategic Marketing, as well as a Bachelor of Science degree in Mechanical Engineering from Milwaukee School of Engineering.
This is the first in a series of four podcasts on advanced machine engineering.