We are witnessing a revolutionary overhaul of technological progressions in the landscape of industrial machinery in manufacturing. It is a challenging endeavor to design, validate and manage modern manufacturing and assembly operations to achieve high-quality while optimizing costs.
In our second podcast, of this series on Advanced Machine Engineering, we are learning how machine manufacturers are leveraging multi-disciplinary design to make their manufacturing more efficient. We investigate a multi-disciplinary collaboration for machine builders and examine more thoroughly the machine design process and its benefits.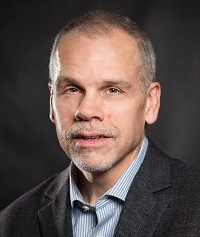 We are joined again by our special guest and engineering expert, Bill Davis, Director of Industrial Machinery and Heavy Equipment Solutions at Siemens Digital Industry Software. His 30 years of experience in engineering and operations management includes more than 20 years in industrial machinery.
In this second podcast we focus on multi-disciplinary design, one of the key differentiators of advanced machine engineering, which also includes virtual machine simulation, and commissioning and multi-disciplinary BOM and configuration management.
Multi-disciplinary design – where today meets tomorrow
In defining multi-disciplinary design, we assess the complexities of building a machine, including engineering the design and manufacturing. Most companies focus on CAD and manufacturing parts within tolerance for everything to function mechanically, and the mechanical arrangement and assembly relates to the machine. It's a mechanical piece of equipment, like an auto or an airplane.
However, all mechanics and motors now relate to software, driven by PLC codes. There's a method for blending capabilities and skillsets in a collaborative environment that pays dividends with a high-quality output of the machine design. It's becoming an art form as an integrated solution. So, there's much harmony in the multi-disciplinary design.
To improve the speed and efficiency of your machine design process, watch our Advanced Machine Engineering – Start your digital transformation journey today webinar.
To hear more on this enlightening topic, from my conversation with Bill Davis, listen to this second podcast in the series on Advanced Machine Engineering.

Also, access this podcast via Apple, Stitcher, Spotify, Castbox, TuneIn or Google.
Listen to podcast01, podcast03 and podcast04 from this series.
About our expert:
Bill Davis is the acting Industrial Machinery and Heavy Equipment Industry leader for Siemens Digital Industries Software. His experience and insights have been acquired from a career spanning 30 years in engineering and operations management with machinery and heavy equipment companies. Bill holds a master's degree in Business Administration from Marquette University, with a concentration in Operations Management and Strategic Marketing, as well as a Bachelor of Science degree in Mechanical Engineering from Milwaukee School of Engineering.
This is the second in a series of four podcasts on advanced machine engineering.