Products
Video: Intel uses Tessent SSN for IC test and bring-up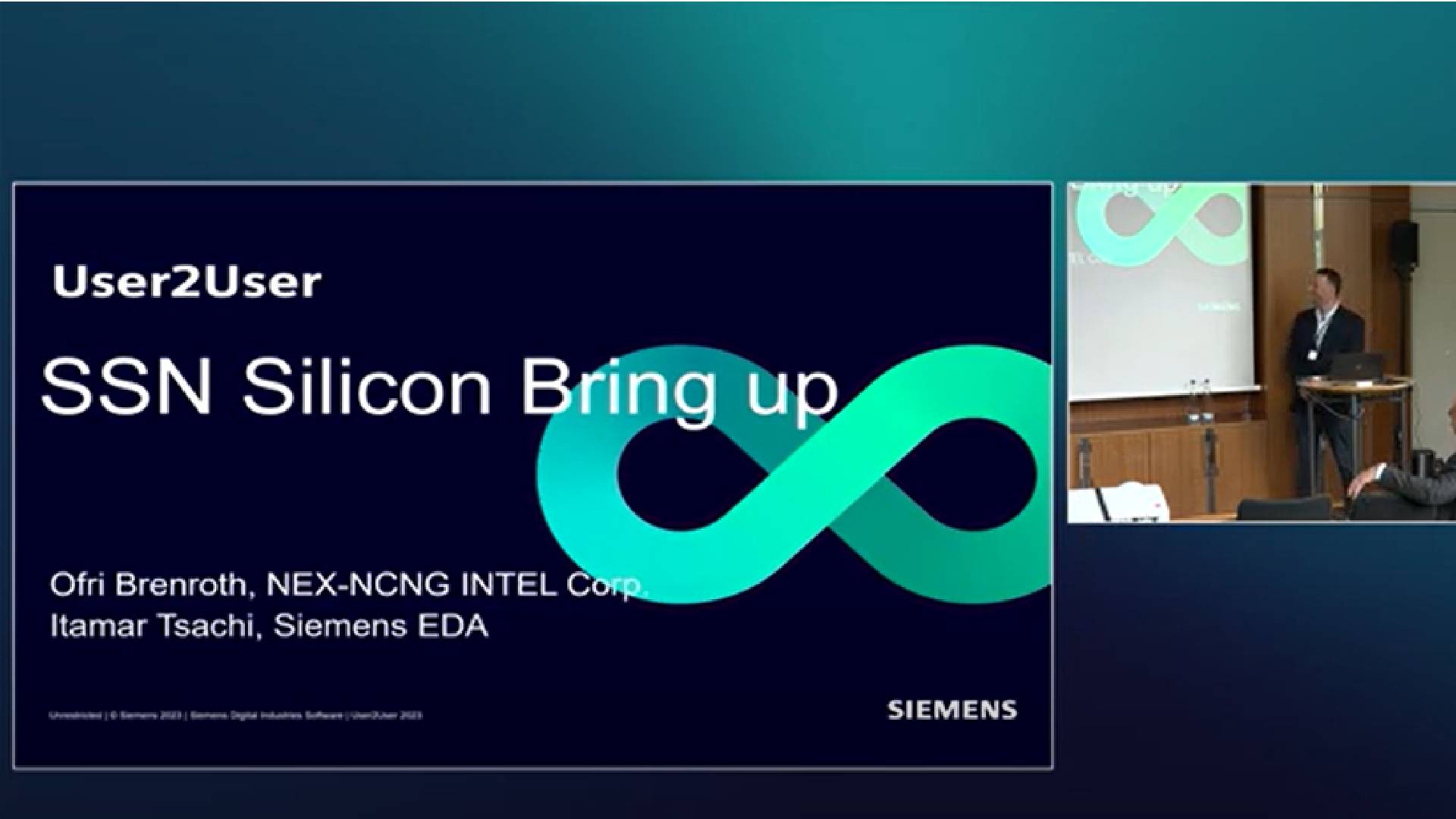 At the 2023 European User2User conference, Ofri Brenroth, DFT lead at Intel, describes their experience implementing Tessent Streaming Scan Network (SSN) on Intel's network and edge compute cloud connectivity devices. He gives an overview of SSN, described their motivations for adopting SSN, what advantages they saw, how they implemented SSN, and their silicon bring-up experience.
The presentation was recorded and is now available for anyone to view.
Brenroth's group has very aggressive schedule and test cost goals, and wanted to see if Tessent SSN could reduce test time and cost without impacting their DFT and physical design flows. To implement the SSN for their full-chip architectures, Benroth's team worked closely with the physical designers and test engineers to meet all the requirements and limitations, from pre-silicon simulations to post-silicon debug and validation. To increase their confidence level on the first SSN implementation, they enabled a debug feature that let them observe some of the SSN scan signals at the ATE level.
This article first appeared on the Siemens Digital Industries Software blog at https://blogs.sw.siemens.com/tessent/2023/07/24/video-intel-uses-tessent-ssn-for-ic-test-and-bring-up/