Realize Live + U2U 2021: Tecnomatix Technical Sessions Highlights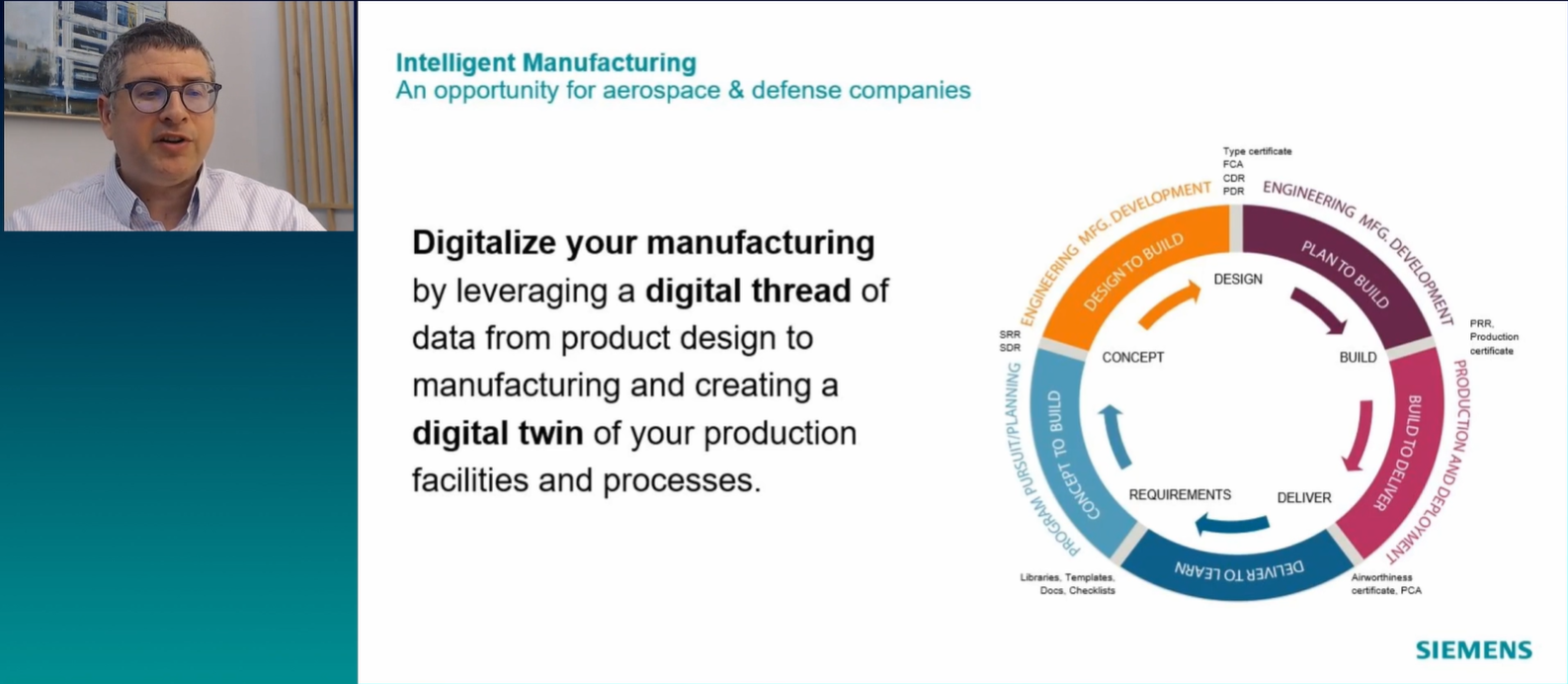 Join Us at Realize Live + U2U
Realize LIVE + U2U is taking place on May 26, and we're thrilled to share this content-rich, career-advancing event with you. In this blog, we'll be highlighting our top Tecnomatix technical sessions with live demonstrations from our experts in multiple industries, including automotive and transportation, aerospace and defense, and heavy equipment. Register today to join us on May 26 for an event you don't want to miss out on!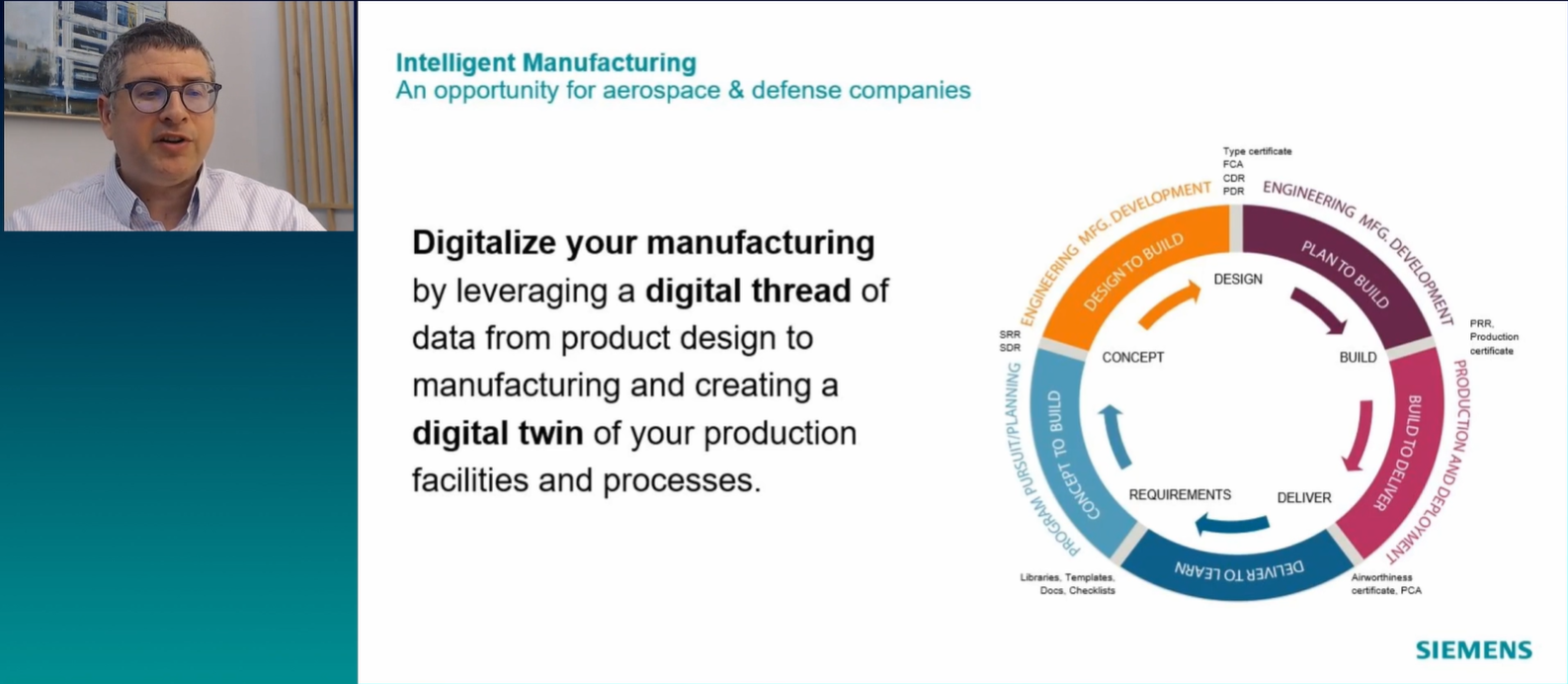 Tecnomatix Technical Sessions Highlights
Aerospace and Defense – Intelligent Manufacturing
In this session, you will explore the progress Siemens is making with its Aerospace and Defense (A&D) intelligent manufacturing solution capabilities – how our A&D customers can leverage a production digital twin, and connect it along its business process, using an established digital thread. This enables to virtually plan and simulate production and support the strong need of expanding digitalization to manufacturing, service and quality inspection.
Speaker:
Zvi Weissman, Director of Aerospace and Defense Digital Manufacturing Solutions at Siemens Digital Industries Software
Moving EV Production into the Fast Lane with Smart Manufacturing
The emergence of EV/AV vehicles is causing automotive OEM's and suppliers to expand their current product portfolios. It has also become a catalyst for new players to enter this space and subsequently disrupt the traditional OEM and supplier landscape. Priority is being placed on efficient and flexible production systems.
In this session, you will learn how an end-to-end digitalization approach to manufacturing and the development of a Digital Twin for Production can help manufacturers engineer, launch, maintain and optimize the complex manufacturing systems of the future.
Speaker:
Todd Bengtsson, Director of Manufacturing Automotive Solutions at Siemens Digital Industries Software
Collaborative Manufacturing for Heavy Equipment
By connecting and enriching the digital thread, heavy equipment makers can achieve collaborative manufacturing for improved process planning. Siemens provides digital manufacturing software solutions to help manufacturers manage the rapid pace and complexity of hardware, software and electronics integration into heavy equipment machinery based on a collaborative manufacturing approach.
In this session, you will learn about:
The evolving heavy equipment industry and the push for smarter equipment
The need for a holistic digital twin and a connected, enriched digital thread from design and engineering through production and service
The successful customer use of Siemens digital manufacturing solutions for heavy equipment collaborative manufacturing and improved process planning today
Speakers:
Luiz Romanel, Manufacturing Engineering coordinator LATAM at CNH Industrial – Iveco Latin América
Dean Melo, Systems Analyst at CNH Industrial – Iveco Latin América
Mike Rouman, Senior Marketing Manager at Siemens Digital Industries Software
Explore the full Digital Manufacturing Experience
As part of this year's Digital Manufacturing experience at Realize Live +U2U, you can learn more about our comprehensive portfolio as well as explore all our must-see sessions:
Register Today!
Register for Realize Live + U2U 2021 today and join the thousands of participants from across the globe on May 26 who are looking for new ideas, new collaborators, and career-enhancing connections!
On-demand sessions will be available for 30 days, until June 25, so you can view your favorite sessions as many times as you like or watch some you may have missed after the event.
This article first appeared on the Siemens Digital Industries Software blog at https://blogs.sw.siemens.com/tecnomatix/realize-live-u2u-2021-tecnomatix-technical-sessions-highlights/