Products
Using Plant Simulation software to unlock efficiencies with virtual commissioning of driverless transport systems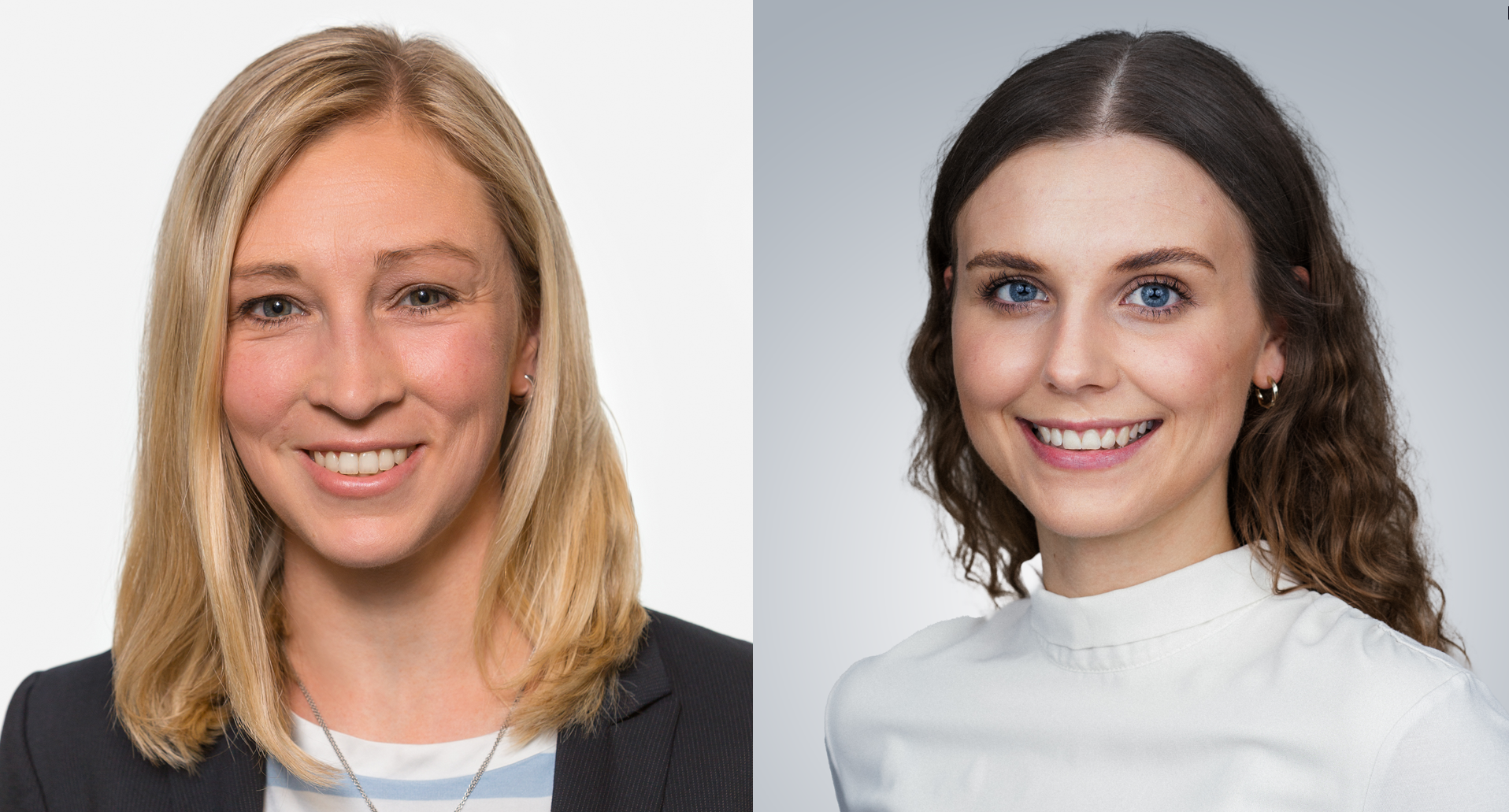 Dr.-Ing. Franziska Schloz and Katharina Grimm work at MHP – A Porsche Company. At the 2023 Plant Simulation User Conference, they will lecture about the benefits of virtual commissioning for driverless transport systems using Plant Simulation software.
To learn more about MHP's expertise and the benefits of virtual commissioning using Plant Simulation software, industry professionals have the opportunity to meet Dr. Franziska Schloz and Katharina Grimm at the conference in Munich, Germany.
Dr.-Ing. Franziska Schloz
Dr.-Ing. Franziska Schloz is a distinguished professional currently serving as the manager in the area of Connected Logistics at MHP. With a strong background in logistics and engineering, Dr. Schloz has made significant contributions to the field throughout her career.
From 2017 to 2019, she held the prestigious position of head of the logistics department at the University of Stuttgart. In this role, Dr. Schloz had personnel responsibility for the academic staff and student assistants of the department. She also demonstrated her leadership skills by successfully leading the online Master's program. Furthermore, Dr. Schloz represented the logistics department and the institute at various specialist events, fostering relationships with research partners, customers and other interested parties.
Katharina Grimm
Katharina Grimm is a highly skilled professional specializing in material flow planning, Plant Simulation software, AGV consulting and digital supply chain solutions. With a proven track record in her field, she has recently been promoted to the position of Senior Consultant – Digital Supply Chain Solutions at MHP.
Katharina's educational background is impressive. She holds a Master of Science degree in Operations Management with a main focus on Production and Logistics from ESB Business School, Reutlingen University, which she completed from 2019 to 2021. Prior to that, she earned her Bachelor of Science degree in Engineering Management from Karlsruhe University of Applied Sciences between 2014 and 2019.
Throughout her career, Katharina expertise and experience have enabled her to provide valuable insights and innovative solutions to clients. With her recent promotion, Katharina continues to make significant contributions to the advancement of digital supply chain solutions.
Presentation summary
The utilization of Plant Simulation software, with MQTT and JSON capabilities, brings several benefits to the testing and implementation of the master control system, "FleetExecuter," for AGV operations. By conducting tests prior to on-site implementation, potential efficiencies can be identified and unlocked.
Emulation and virtual commissioning offer significant advantages, including the decoupling of customer- and system-specific testing and implementation processes. This separation addresses challenges faced during real commissioning, particularly time pressure.
A key advantage of Plant Simulation is its ability to use a single model for both simulation and emulation enhances efficiency, facilitating knowledge building and transfer. This approach streamlines the testing process and ensures smooth AGV system operations.
Overall, the combination of MHP's FleetExecuter, Plant Simulation software and virtual commissioning provides organizations with the means to unlock potential efficiencies, overcome commissioning challenges and achieve high levels of operational effectiveness.
MHP – A Porsche Company
MHP is a leading international management and IT consultancy that specializes in shaping the future of mobility and manufacturing. With a unique blend of expertise in business, technology and industry, MHP is at the forefront of innovation in these fields.
One of MHP's key offerings is their simulation and emulation services, which support clients in the design and implementation of driverless transport systems. By leveraging simulations, MHP enables their clients to test various scenarios, identify performance limits, recognize optimization potential and make informed investment decisions. Through individualized tests of complex logistic systems, MHP helps clients achieve desired outcomes and secure their investments.
Furthermore, MHP's FleetExecuter emulation service allows for the virtual commissioning of control systems. By utilizing MHP's simulation and emulation services, clients can have confidence in their design choices and ensure optimal performance of their driverless AGV transport systems.
This article first appeared on the Siemens Digital Industries Software blog at https://blogs.sw.siemens.com/tecnomatix/plant-simulation-software-virtual-commissioning/